Since Season 7 started, one of the most well-known NPCs on the Fortnite map is Marigold, the sister of Midas. In the Legendary Quests for Week 2 of the season, we are tasked with speaking with three of five NPCs on the map, with Marigold being one of them. In the guide below, we explain where you can find her.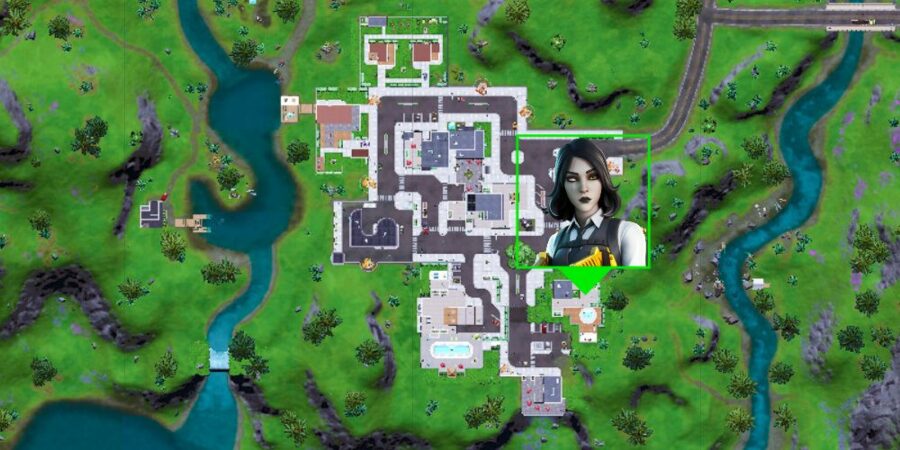 Related: Where to Converse with Rick Sanchez, Rook, Marigold, Maven, or Special Forces in Fortnite
As seen in the image above, Marigold can be found at Lazy Lake. She is usually walking near the pool of the building in the southeast corner of the area. Marigold is not hostile towards players unless they deal damage to her. Lazy Lake is known to be a popular drop point at the start of any match, so if you wanted to speak to her to complete a quest, it's best to wait a few minutes in a safe area near Lazy Lake before approaching her.
Video Guide
If you'd like to use a video guide to find Marigold, use the video embedded below!
For more great content, guides, and news, check out our Fortnite Homepage. For help with anything related to Chapter 2 Season 7, be sure to check out our Comprehensive Guide to Fortnite Chapter 2 Season 7!