We've blown up fish, then caught fish, destroyed motorboat, and now we're destroying boats! This is an oddly specific theme for Week 6!
Where to Destroy Boats
To destroy boats in Fortnite is a straightforward quest, and they are a few locations where you can destroy seven of them with ease. The first location is Lake Canoe; here, there are so many boats that you can annihilate in a few minutes. The second location is Craggy Cliffs, which also has a great number of boats!
For this quest, you need to destroy seven boats, and as we said, there are two amazing locations to be able to do that all in one go. However, this depends on how fast you can get there before anyone else. You can destroy boats if they have already been destroyed!
---
Related: How to Destroy Motorboats | Fortnite Chapter 2 |Season 5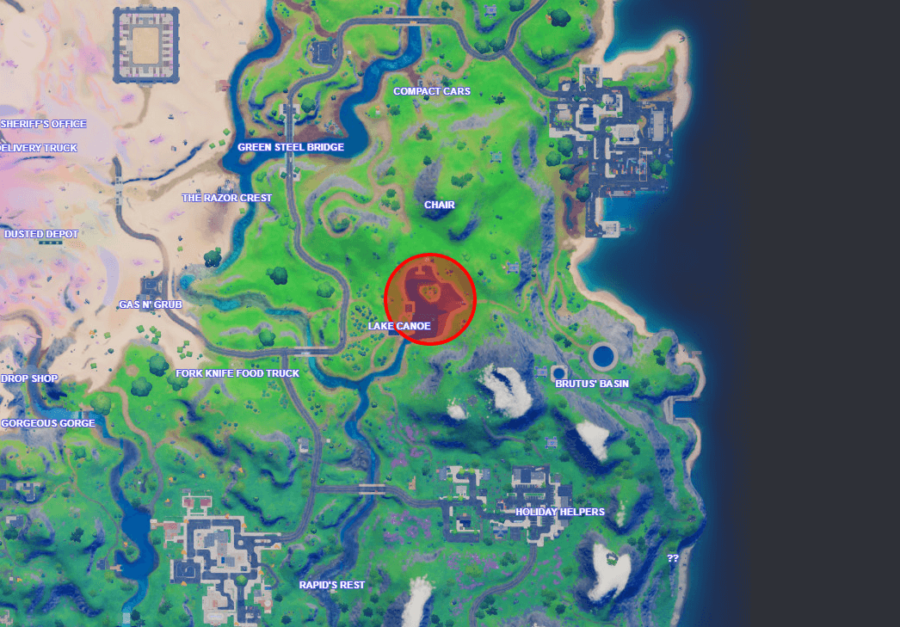 Lake Canoe is located to the southwest of Dirty Docks; when you get there, it's really hard to miss the boats, as there are a lot of them. You only need to destroy seven of these, so there is plenty here to kill seven, then move on, but remember we quick! It's advisable to drop here and do this asap!
The second amazing location is Craggy Cliffs, which is located to the north of the map. Go here and explore to locate the boats. Sadly, this area isn't as easy to locate boats like Lake Canoe is, but there are seven here that you can destroy. It just takes a little bit more time to do so!
If you are having trouble check out this YouTube video!
The full list of challenges - we have information on - is available here, at our Fortnite Chapter 2: Season 5 Guide – Challenges & Information article!