Doctor Slone is a new character in Fortnite Chapter 2 Season 7 that is most often recognized as the leader of the IO Guards in this Season's Story Trailer. She can also be seen in the Season 7 promo image shown above as the lead figure. You might be surprised to know that she also appears on the Fortnite map in matches! The Guide below explains how you can find her.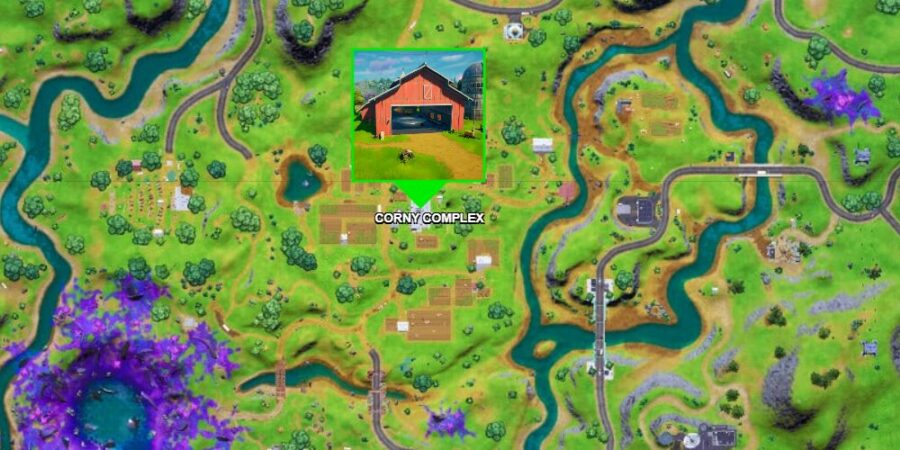 To find Doctor Slone, you're head to Corny Complex. You'll want to do this at the very start of the match since she is one character that other players will seek most often. In the middle of the area is a large, red farm building with a platform and plenty of high-tech equipment inside. This is the surface-level entrance to Doctor Slone's underground base. Enter one of the stairways inside to go to the base below.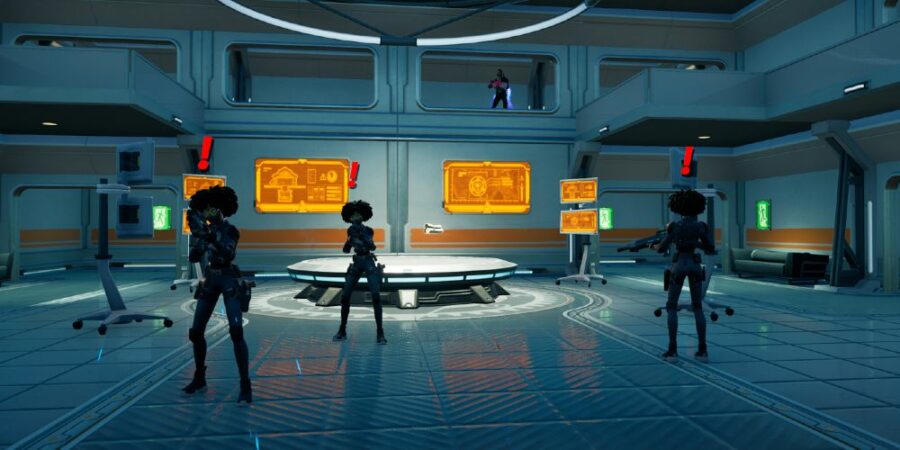 You will find Doctor Slone walking around below. She is usually in the wide, open area and is rarely in one of the smaller offices. Once you have found her, be aware! She is immediately hostile towards all players and will attack them on sight. When she takes enough damage, she'll activate her clone ability two copies of her will appear and begin firing at you as well.
If you defeat Doctor Slone, she drops a Mythic Pulse Rifle. This is one of the few Mythic Weapons available, so it's no surprise that many players want to find her.
Video Guide
If you'd like to use a video guide find Doctor Slone instead, use the embedded video below!
For all of our guides to the new season, be sure to check out our Complete Guide to Fortnite Chapter 2 Season 7. Or, if you'd like to see our newest news and content, you can head over to our Fortnite Homepage!