Fortnite has added two NPCs for us to find on the island with their first major update for Chapter 3 Season 1. One of these NPCs is #22, Galactico. Unlike the other NPCs that were added when Chapter 3 first started, these two NPCs aren't close to the others.
Perhaps as a means to encourage players to revisit the old location, Fortnite has put Galactico in Tilted Towers. As many of us might recall, Tilted Towers is possibly the most popular location on the Fortnite Chapter 1 map.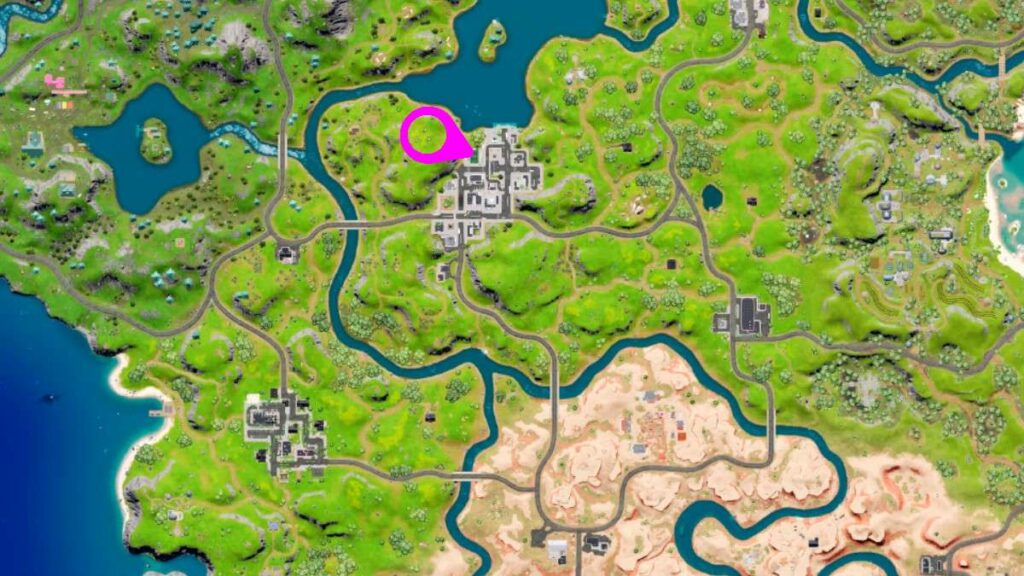 In the map above, you can see that Galactico is on his home turf—the soccer field in the northwest corner of Tilted Towers. Tilted Towers can be found near the center of the map, directly across the lake from Logjam Lumberyard.
Because of the AI mechanics, Galactico might not spawn in every match that you play. This means you may have to play a few matches to find him. However, he will always be in the soccer field in Tilted Towers, so you won't need to go far to find him.
The easiest way to find an NPC once you have approached their approximate location is to look for the Chat Bubble icon on your minimap. This icon represents NPCs available nearby. Walk towards that icon, and you'll find Galactico.
Don't forget, we are offering complete coverage for Fortnite Chapter 2 Season 8! You can find all the information you need on our Comprehensive Guide to Fortnite Chapter 2 Season 8!