Another of the Week 8 legendary quests involves the IO guards, but you have to interact with one of their operative's computers this time.
This one is a very straightforward quest to complete, but it may throw you a bit. Mainly because the computer in question is no exactly what you would expect to see, it resembles an old-fashioned CRT monitor on top of a black storage unit.
Head to one of the Satellite Bases. There are eight in total scattered around the map. Choose one depending on which directions the Battle Bus is going.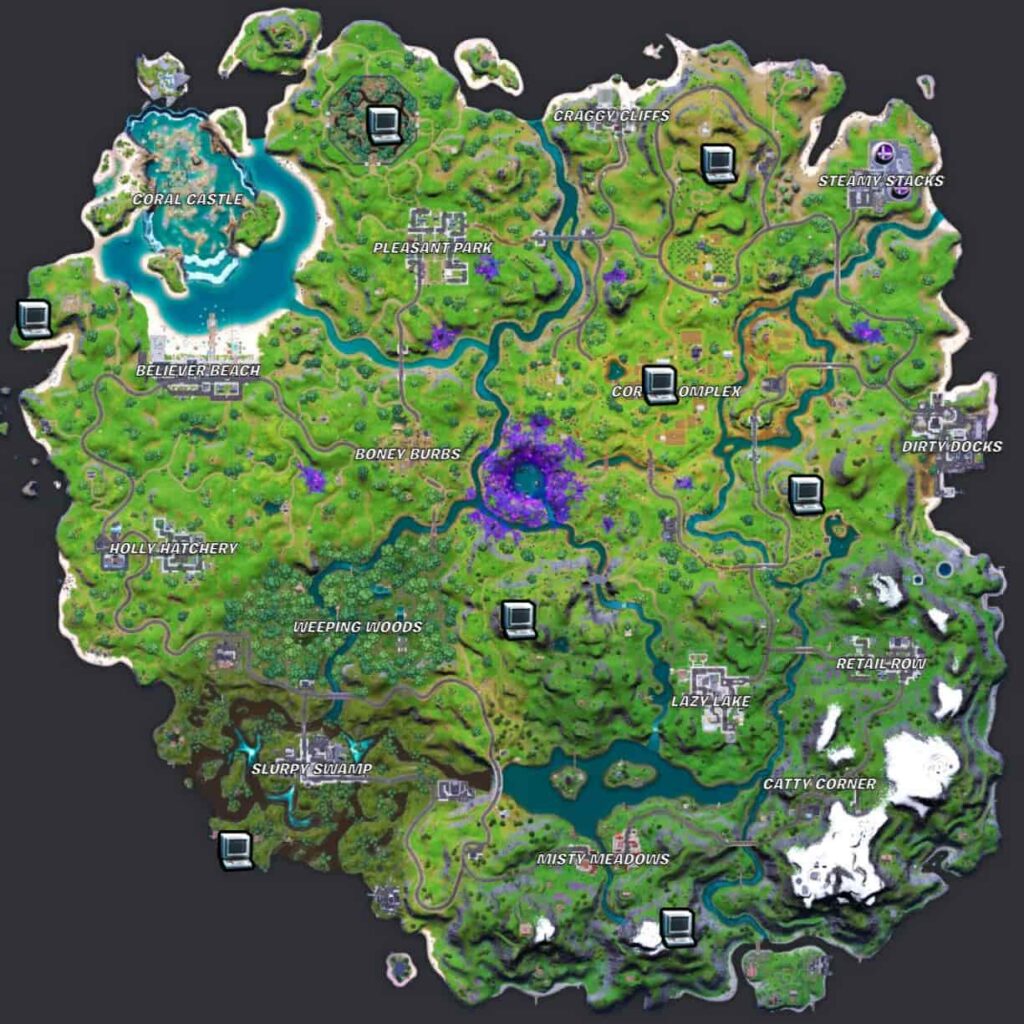 The eight computer locations are:
Discovery Dish—to the west of Fort Crumpet and southwest of Coral Castle.
Deep Woods Dish—to the northwest of Pleasant Park, and northeast of Coral Castle.
Dinky Dish—to the west of Steamy Stacks and north of The Orchard.
Dockside Dish—to the southwest of Dirty Docks, and Northwest of Retail Row.
Defiant Dish—to the east of Weeping Woods, and south of the Aftermark landmark.
Dampy Dish—to the southwest of Shanty Town, and southwest of Slurpy Swamp.
Destined Dish—to the southwest of Misty Meadows
Corny Complex
All you need to do to complete this quest is to interact with it once you have found it inside the base, and you'll earn some easier XP. And you get to loot the base afterward!
Check out our Fortnite Chapter 2: Season 7 Guide – Challenges & Information on Pro Game Guides.