Friday Night Funkin' (FNF) is the rhythm game that took the internet by storm in late 2020. Inspired by the Adobe/Macromedia Flash games of the early 2000s and influenced by Newgrounds and Flash animation culture, the game became a hit thanks to its clean gameplay and unique style.
After a surge of popularity over its first six months of release and a successful Kickstarter, a new, "full" version of the game is set to be released sometime in 2022. However, you may be left waiting for new tracks to play, new weeks to experience, and generally a fresh look at the game until then. But luckily, thanks to FNF's incredibly dedicated community, there's plenty of mods for you to choose from!
Take a look below at some of the best Friday Night Funkin' Mods:
8) FNF Vs. Sonic.Exe
Embracing the dark horror aesthetic of some of the base FNF weeks, Vs. Sonic.Exe adds a horror version of Sonic and other familiar Sonic characters to the game. Melodic chip-tune-style songs and some crazy difficulty increases will keep you playing.

What's more, this isn't just a single week. It's seven new songs, and its own story divided into multiple acts across several opponents.
7) FNF vs Impostor Among Us V3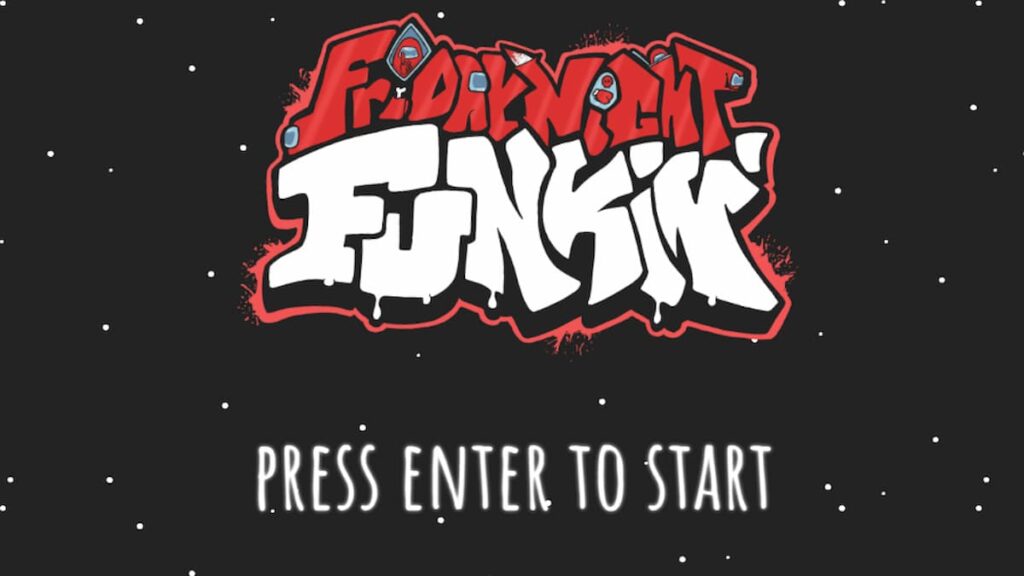 Among Us is one of the most popular indie games ever made, and so it's no surprise fans made a crossover with FNF, another indie darling. This one places you in a battle for survival against the Imposters of Among Us.
With multiple stages and wicked difficulty, this one isn't for the faint-hearted. But if you're looking for the next big challenge in FNF, definitely check out this Among Us-inspired mod.
6) Tricky Mod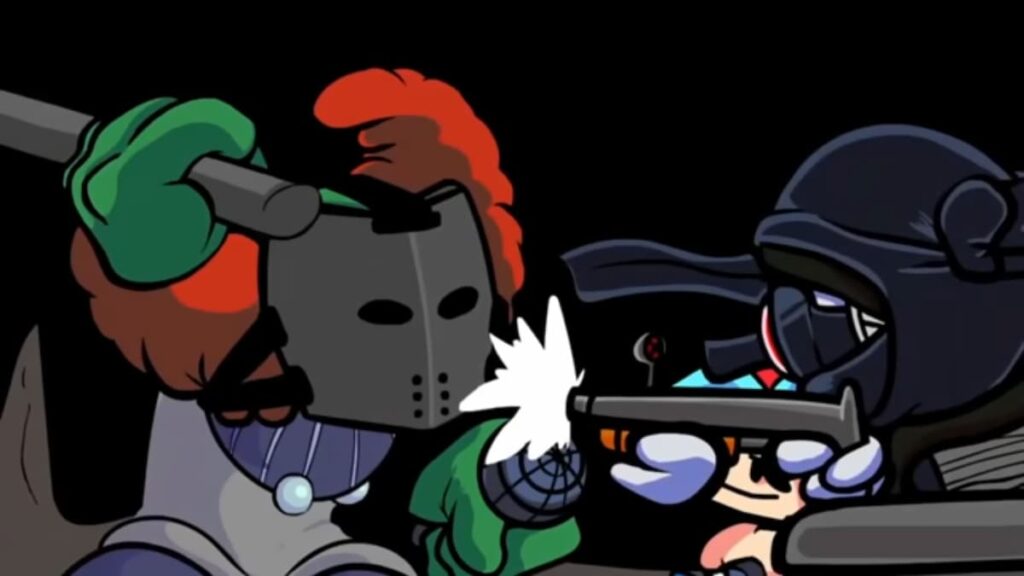 Inspired by the Madness series of Flash animations and games on Newgrounds, the Tricky mod adds a familiar demon clown enemy to the game. A brutally difficult opponent to defeat, this brand new week features original music and story. With added cutscenes, three levels of difficulty, and a host of old-school Flash animation nods and winks, this is a must-play for fans of the genre.
Beyond that, the incredible difficulty spikes and three unique stages make it one of the most impressive mods for FNF out there. It's currently the most popular Friday Night Funkin' on GameBanana for a reason!
5) V.S. Whitty Mod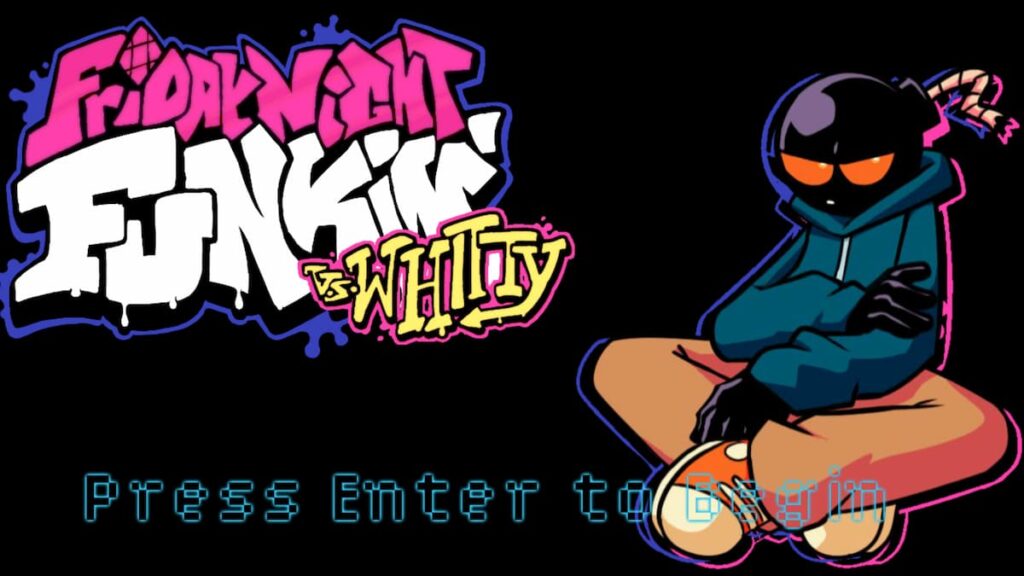 The V.S. Whitty Mod was one of the game's earliest and cleanest new character mods. Adding the titular Whitty as a new opponent, the mod was also one of the first to add a much greater difficulty than the base game. This instantly made it a fan favorite.
The scorching guitar-riff-like voice of Whitty is an entirely unique sound for the game. Coupled with some genuinely challenging tracks, cutscenes, and new dialogue, this is an essential mod for the game—definitely one of the best mods for Friday Night Funkin'. Unfortunately, the mod isn't currently available for download, but you can play the full week in your browser.
4) Friday Night Funkin' Miku Mod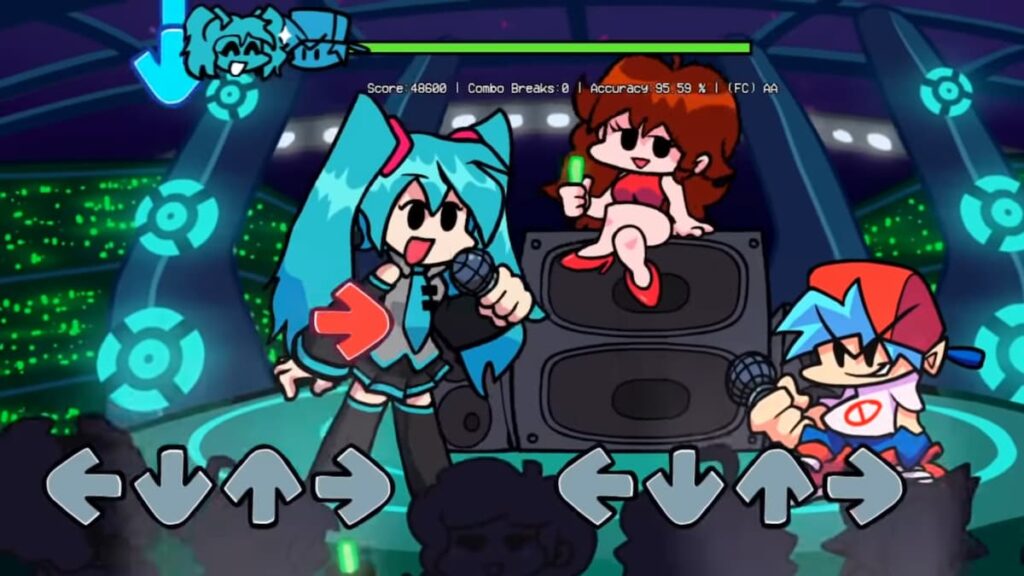 Hatsune Miku, the world's most famous virtual idol, is a staple addition to games in almost every modding community, and Friday Night Funkin' is no exception. Adding a whole week of new songs sung in trademark Vocaloid style, the Miku Mod is a perfect addition to your FNF playthroughs.
It's a small mod, but one that works really cleanly with other modifications and plugins for the game. This isn't just a single song either; it's a trio of tracks and a narrative for the week, making it a great way to expand your FNF experience.
3) Silva Pack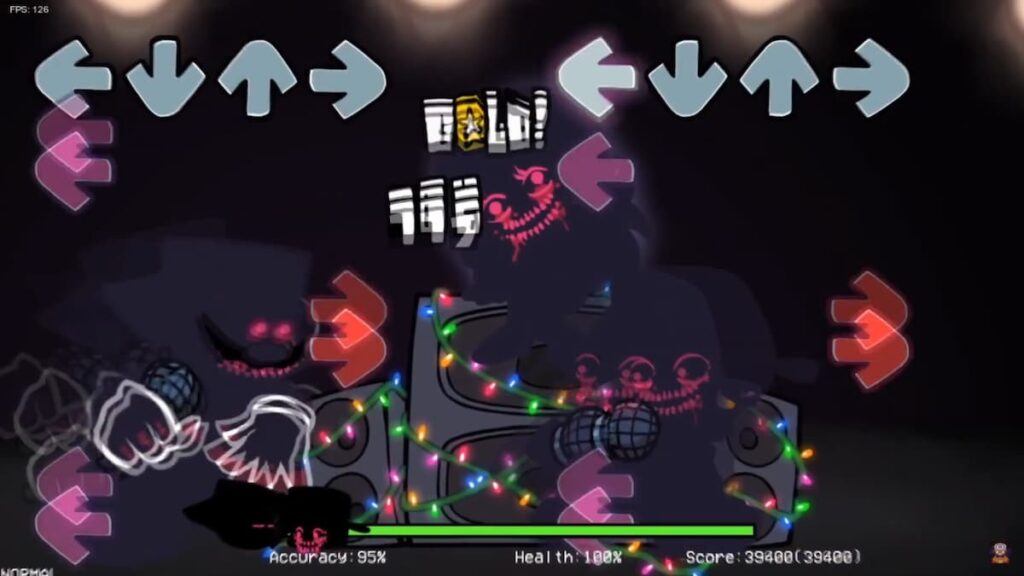 A compilation of various new tracks and opponents, the Silva Pack adds Nintendo's Mario, Big Chungus, Among Us Imposter, and more to the game. This includes a complete transformation of all the existing weeks and many new B-Sides and free-play tracks to enjoy. It's also an absolute visual fright-fest, making it one of the more intense mods to experience on this list.
Additionally, the mod adds hard modes, easy modes, new backgrounds, and a brand new challenge week. There's also a super hard Hellbeats difficulty that pits you against Big Chungus in one of the most complex challenges in FNF. A must-have for die-hard Friday Night Funkin' players.
2) HoloFunk (Hololive Funkin')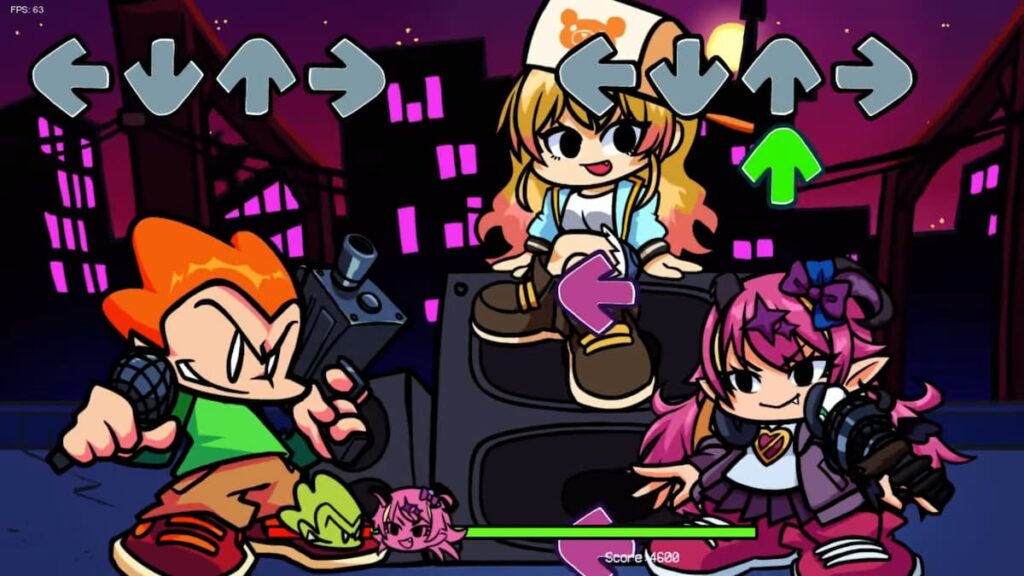 Some of the best mods start as a half-joke before growing into a full-scale project. That's definitely the case in Hololive Funkin', a mod that began as a spoofed screenshot on Twitter but quickly became a reality. In HoloFunk, all the familiar characters of FNF are replaced by the many Hololive Vtuber Talents. Mori Calliope, Gwar Gura, Amelia Watson, and Shishiro Botan take the role of opponents, while Momosuzu Nene becomes the "girlfriend" character.
But beyond just a mod for a popular game, HoloFunk has become a tribute to the HoloLive Vtubers who've graduated (retired). With Mano Aloe taking on the main character role and Kiryu Coco having her unique week and songs, this is a loving homage from fans of both HoloLive and Friday Night Funkin'.
1) FNF: Indie Cross vs Cuphead, Sans & Bendy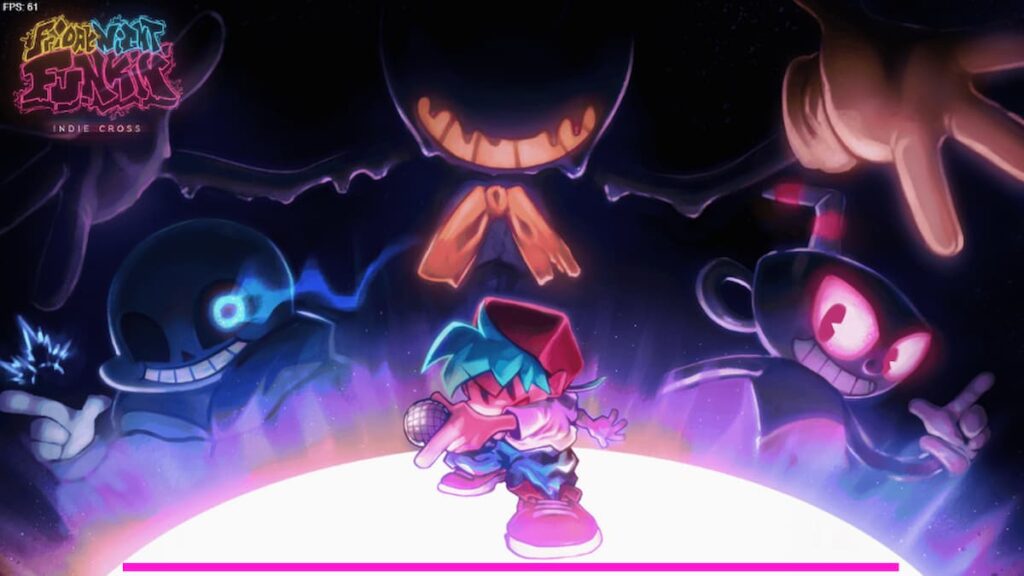 Combining some of the most indie (and not so indie) game titles in this mod, FNF: Indie Cross vs Cuphead, Sans & Bendy combines three distinct mods into one super add-on.
The Mod contains new songs such as Sansational (against Undertale's Sans). But also a battle against Cuphead's Snake Eyes, and of course, Bendy taking on the player as in his own Bendy And The Ink Machine-inspired stage. High difficulty but lots of great references in this homage to indie games.
Stay tuned to Pro Game Guides for more Friday Night Funkin' guides and updates.