Anemo characters might be the most flexible and versatile out of any we've seen so far in Genshin Impact. The Swirl Elemental Reaction allows their skills to take on the properties of other elements for a short period of time, and they're able to move around the field while displacing mobs of enemies swiftly. Wielders of Anemo can even benefit from a buff to their speed through the presence of other Anemo characters—the Impetuous Winds Elemental Resonance.
Anemo pairs
Impetuous Winds is focused on increasing your team's mobility, allowing you to nimbly dodge incoming enemy attacks. This buff can only be activated through the Elemental Resonance mechanic, however, meaning that you'll need to have at least two Anemo characters on your team before benefiting from the following effects:
Stamina Consumption decreased by 15 percent
Movement Speed increased by ten percent
Elemental Skill Cooldown shortened by five percent
There are only seven playable characters capable of using Anemo as of Genshin Impact 2.4, and each one is fairly unique in how they approach combat. While all of them are fun and flashy, there are two pairs of Anemo characters that stand out above the rest when it comes to deciding which of these windy warriors belongs on your team.
Related: Best characters for Enduring Rock (Geo) Elemental Resonance in Genshin Impact
Xiao and Jean
Xiao and Jean are the first two Anemo characters on this list, and they're a great pairing if you're looking for a Main Damage-per-Second and Support combo. They both do a fantastic job of dealing with enemies quickly, with Xiao acting as the primary attacker and Jean filling the role of healer.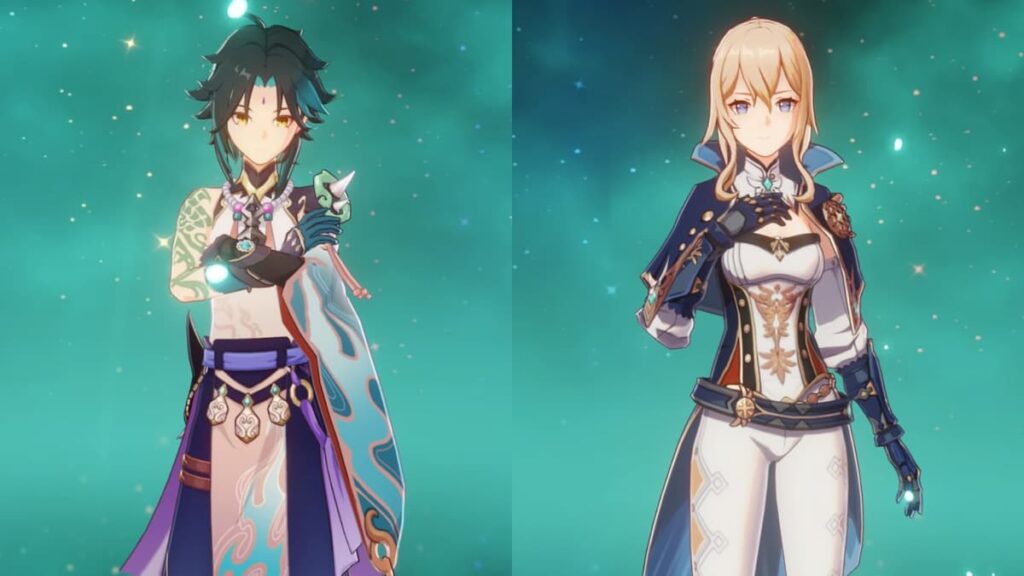 When his Elemental Burst remains active, Xiao's Normal, Charged, and Plunging Attacks are infused with Anemo, converting all Attack Damage to Anemo Damage. He'll also gain a boost to his jumping ability, allowing him to continuously use Plunge Attacks and cause the Swirl Elemental Reaction. This obliterating power comes at a cost, however—Xiao's Health will be slowly drained for the duration of his Burst.
Jean's Elemental Burst, on the other hand, restores the health of any characters within its radius. The Area-of-Effect created by this ability will remain on the field even after Jean leaves, meaning you could then use Xiao's Burst to negate his Health depletion debuff for its duration. This makes Jean's Elemental Burst the perfect counter to Xiao's primary drawback, allowing you to fight without worrying about healing.
Related: Genshin Impact Wondrous Shadows Guide — Fleeting Colors in Flight Event
Kaedehara Kazuha and Venti
The next two Anemo users on this list are Kazuha and Venti, a couple of laid-back characters with surprisingly powerful abilities. If you're looking for a team that's capable of easily controlling crowds of enemies, this pair is perfect for you. These two will fit the role of Support best, though Kazuha can easily be built to be a Main or Sub-Damage-Per-Second character.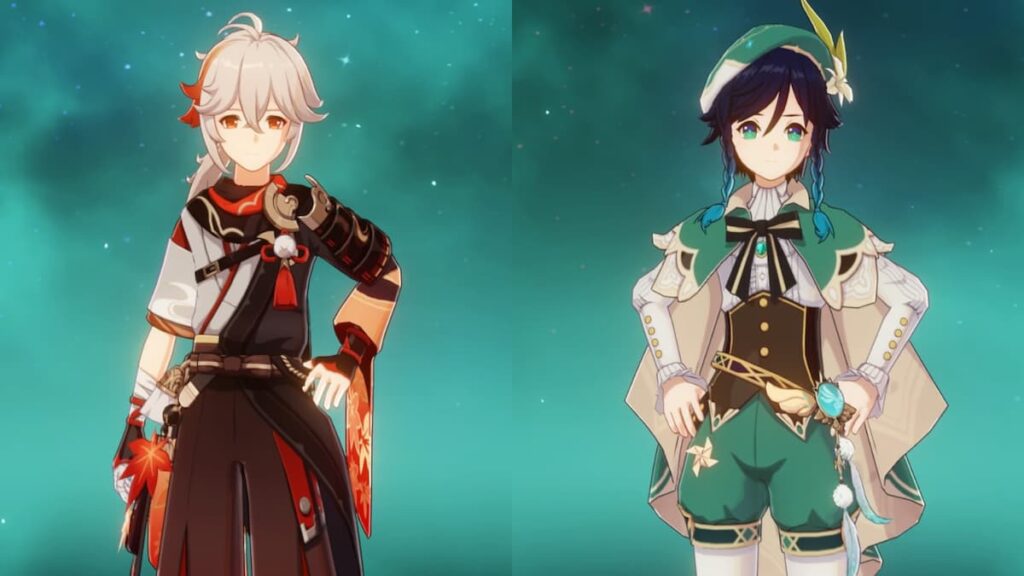 Kazuha's Elemental Burst creates a large field of swirling wind that will continuously deal Damage-over-Time to enemies within its radius. This field absorbs the properties of the first element that comes into contact with it and, similar to Jean's Elemental Burst, will remain on the field after Kazuha leaves. This ability comes in handy for causing various Elemental Reactions, allowing you to deal a hefty amount of damage.
Venti creates a gigantic vortex when using his Elemental Burst, drawing enemies towards its center and holding them in place. This Burst is also capable of being infused with other elemental types, dealing extra damage when this occurs. These two Elemental Bursts can be used together to devastating effect by using Kazuha's Burst to create a dangerous Area-of-Effect field, then trapping enemies within it through the use of Venti's vortex.
Both of these pairs are great options if you're trying to build a team based around Impetuous Winds, all you have to do is pick the one that's right for you. And remember, these are just our picks from the characters currently available, so be sure to check back in as more Anemo characters are released for future updates!
Looking for more great Genshin Impact content? Be sure to check out Genshin Impact Oceanic Defender Guide — Fleeting Colors in Flight Event here at Pro Game Guides.