Fate of a Fighter is a world quest in Genshin Impact that can be completed immediately for rewards. To trigger this quest, go to Nazuchi Beach, which is located directly between the Kannazuka and Yashiori Islands, and head towards the large ship that's been cleaved in two (visible from the game map).
A lone samurai is being accosted by a group of bandits. Defeat these enemies and then climb up the broken ship to speak with the samurai, who will then direct you to clear out a nearby pirate camp. At this camp, you can find a Pirate's Diary and Incomplete Notes (these items are not required to complete the quest, but are worth checking out).
Related: How to Observe the Mikage Furnace in Genshin Impact
Request for Naku Weed
Afterwards, the samurai will (begrudgingly) ask for your help in retrieving some Naku Weed to treat his wound. You'll need 12 Naku Weeds total. We recommend rooting around the Grand Narukami Shrine for Travelers who have not yet completed Tatara Tales, as the heavily populated Naku Weed areas are blocked off, or buying from Aoi in Inazuma City.
After turning in the herbs, wait until 10:00-12:00 the next day to speak again with the samurai. At this point, he'll mention the Inazuman tradition of leaving Dendrobiums at the tombs of fallen comrades, leading to the hidden Simple Tombs questline.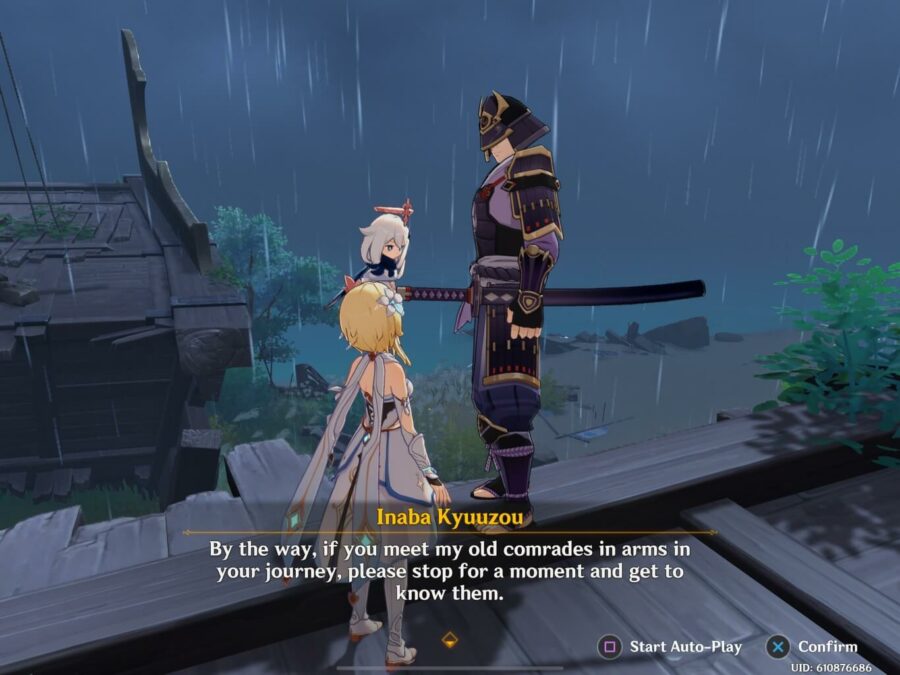 Find out how to get Horizon Zero Dawn's Aloy for free in Genshin Impact! Don't forget to earn free in-game prizes by redeeming Genshin Impact codes.