Kamisato Ayato is an undeniable powerhouse as a DPS character in Genshin Impact, with stats and an Elemental Skill that give him the ability to slice his opponents apart with grace befitting the head of the Yashiro Commission. He's a bit more versatile than he might seem at first glance, however, and can be a decent Support character by providing a consistent trigger for Elemental Reactions with his Elemental Burst—if you know how to build him, that is. Here's how to build Ayato as a Support character in Genshin Impact.
Best weapon and artifact set for Ayato
When choosing artifact sub-stats for building Ayato as a Support character, you'll want to focus on Elemental Mastery to increase the amount of damage dealt through his Burst with Elemental Reactions, along with investing in Hydro Damage Bonus, Crit Rate Percentage, and Energy Recharge. Crit Damage Percentage is a stat that will inherently increase as he ascends, allowing his Burst the opportunity to pack a bit more of a punch when in use.
Related: Genshin Impact Character Tier List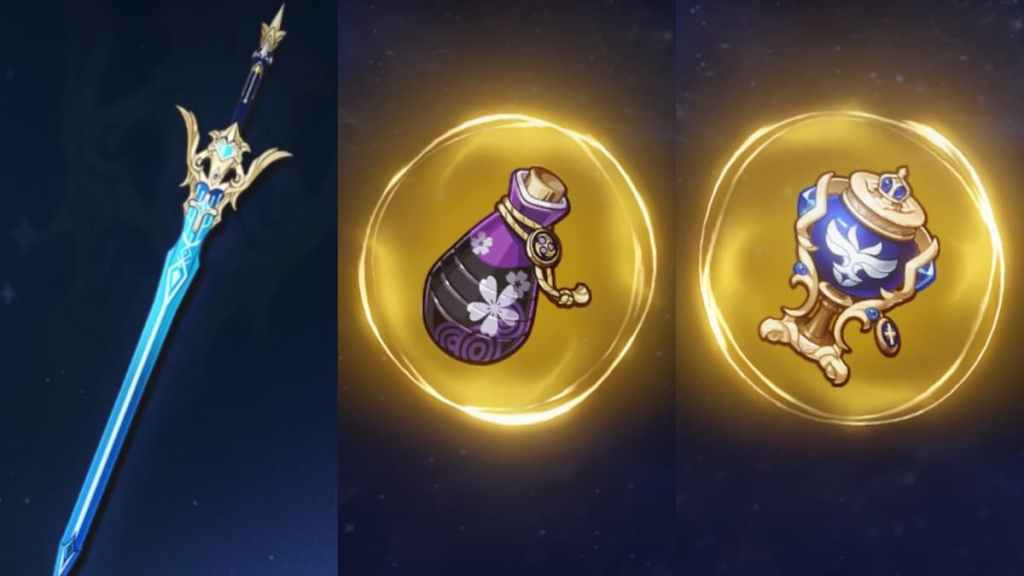 With all of that in mind, the best weapon and artifact sets for Ayato are:
Freedom Sworn

At max refinement level, the amount of Damage dealt by Ayato is increased by 20 percent. Additionally, Ayato will gain a Sigil of Rebellion when triggering Elemental Reactions, even if he's not on the field. A buff will be granted to all nearby party members upon gaining two Sigils of Rebellion, increasing their Normal, Charged, and Plunging Attack Damage by 32 percent and Attack by 40 percent for 12 seconds.

Two-piece Emblem of Severed Fate Artifact Set

Ayato's Energy Recharge is increased by 20 percent.

Two-piece Noblesse Oblige Artifact Set

Ayato's Elemental Burst Damage is increased by 20 percent.
Best team for Ayato
When creating a team that blends well with Ayato, you'll want to select characters that can trigger multiple Elemental Reactions alongside Ayato's Burst. There are plenty of characters in Genshin Impact to choose from, but a few that stand out above the rest are: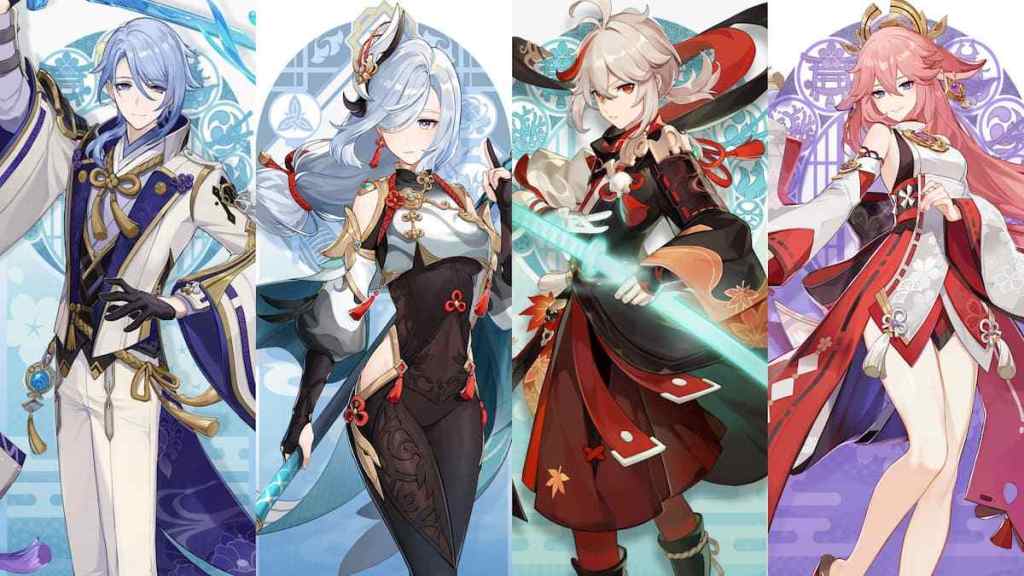 Shenhe

Shenhe creates an area-of-effect Cryo field when using her Elemental Burst, triggering the Freeze Elemental Reaction when combined with Ayato's Burst. Additionally, she receives a boost to her damage output when dealing damage to enemies affected by Cryo.

Kaedehara Kazuha

Kazuha's Burst creates an area-of-effect Anemo domain, which can be infused with Hydro when combined with Ayato's Burst to continually deal Hydro Damage. It can also be infused with Cryo through Shenhe, or Electro through Yae, though it can only take on the properties of one element at a time. Kazuha's Burst is a great option for triggering Elemental Reactions.

Yae Miko

Yae Miko's Elemental Skill allows her to leave Electro totems around the field, inflicting Electro Damage. Enemies will then be afflicted with the Supercharged reaction when coming in contact with Hydro, slightly staggering them and continually dealing damage for a short period of time.
Keep in mind that these are just suggestions, and you should use the team that allows you to have the most fun while playing Genshin Impact. There are plenty of characters to choose from, and you can't go wrong so long as you include a couple characters that will allow Ayato to trigger Elemental Reactions!
Looking for more great Genshin Impact content? Be sure to check out How do the changes to Yae Miko affect her gameplay in Genshin Impact? here at Pro Game Guides.