As of May 18, the highly-anticipated Eula will finally be joining the cast of Genshin Impact. Heralding from the Lawrence family—yes, the extremely tyrannical Lawrence family—Eula is met with scorn no matter how hard she works as Captain of the Knights of Favonius. Wielding a Cryo vision and a claymore, Eula is a must-have for any Genshin Impact player. You can try to pull the 5-star character from the "Born of Ocean Swell" banner in the Wish system, but act fast: once the banner ends on June 6, 2021, Eula will be significantly more difficult to attain!
Gameplay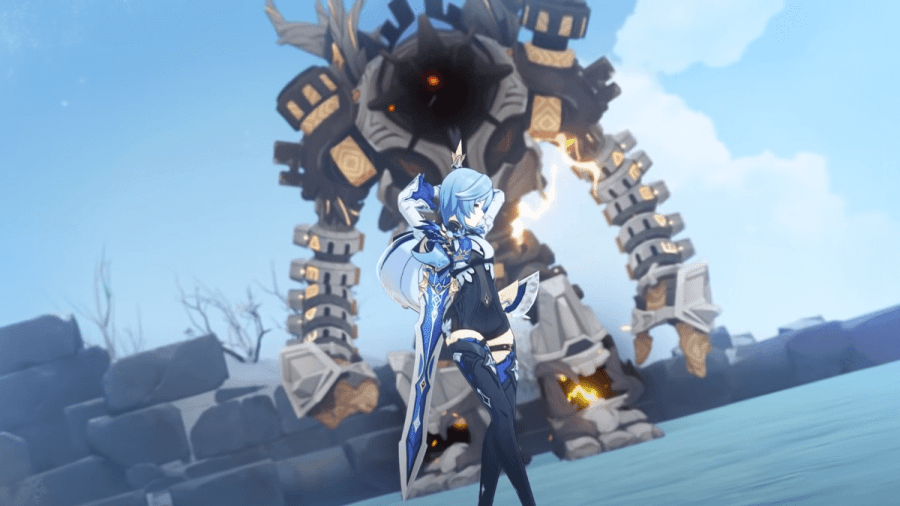 Similar to Diluc, Eula is what is considered a "greedy" character. This means that she's capable of clearing out mobs all by herself, dealing huge amounts of damage in a short period of time. Claymore users tend to swing slower and hit faster, but Eula's unique abilities grant her a speed boost so she can wipe right through enemies with little interruptions. Eula moves as if fighting with a sword instead of a heavy claymore weapon, making her an attractive party member to have in any skirmish.
Related: Who is Yoimiya in Genshin Impact?
Best Build for Eula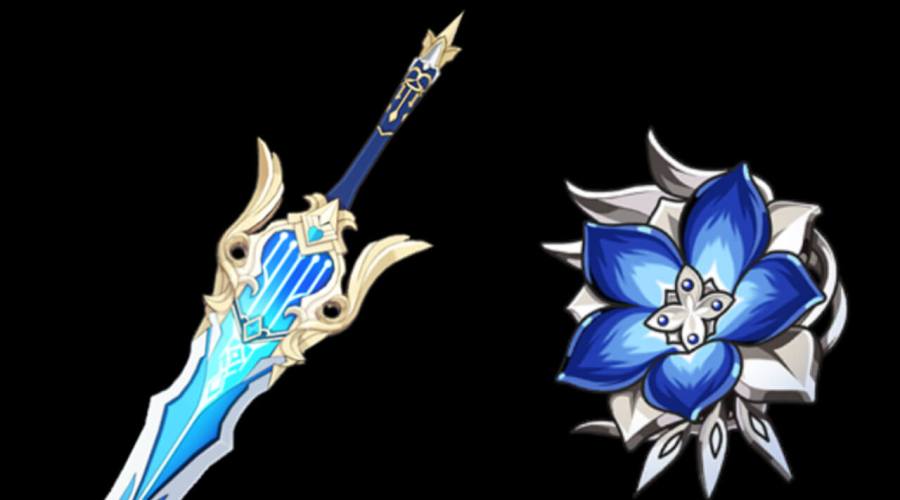 We recommend equipping Eula with Song of Broken Pines, which increases Physical Damage by 20.7 percent, increases attack by 16 percent, and has an impressive starting base attack of 49. Song of Broken Pines can only be obtained through the Wish system.
Other recommended weapons for Eula include:
Skyward Pride (5-star, base ATK of 48, deals powerful vacuum attack)
Snow Tombed Starsilver (4-star, base ATK of 44, additional Cryo damage)
The best artifacts choice for Eula is the Pale Flame set, which can be obtained from the Ridge Watch domain (northwest of Dragonspine). The 2-piece bonus increases Physical Damage by a whopping 25 percent. The 4-piece bonus stacks additional ATK increases with Elemental Skill use, and increases the 2-set effect by 100 percent.
Best Team for Eula
Since Eula is perfectly suited for the role of Main DPS, you'll want to focus on building a good support system around her, as well as characters whose Visions pair with Eula's Cryo abilities to create elemental reactions.
Having a Hydro character is useful for dousing your foes in water and then freezing them in place using Cryo. Since Eula is great at delivering on the Physical Damage front, this also gives her a chance to shatter frozen enemies. We recommend Tartaglia, who can deal plenty of damage as a Sub-DPS, or Barbara, whose healing abilities will keep your team up and moving throughout the toughest of mobs.
Pairing Electro with Cyro results in the "Superconduct" reaction, which decreases the physical resistance of enemies and deals additional AoE (widespread) Cyro damage. Fischl is a fantastic character choice no matter what team you're building, and her winged companion, Oz, will remain on the field for a time even after switching to another character. Keqing is another great Electro character to deploy on the field, due to her flashy attacks and lightning-fast movements.
If you want to "Melt" your enemies and increase your damage output, combine Eula's Cryo attacks with a Pyro character's skills. Yanfei, a Catalyst user, is a smart choice for players looking to attack from a short distance before moving in as Eula to finish the job.
For even more details on Eula, check out Genshin Impact: Eula Skills, Talents, Constellations, Ascension. In the meantime, take our What is your Genshin Impact Vision? quiz or read up on Genshin Impact 1.6 Leaks, New Characters, and Release Date.