You are not alone if you are having problems with Genshin Impact getting stuck on loading screens. Countless players encounter the same issue every day and wonder how to fix the loading screen issue. You can fix loading screen issues in Genshin Impact by trying a series of troubleshooting steps.
Change High DPI settings on PC
Changing your DPI setting can sometimes solve any loading screen issues you might be encountering in Genshin Impact. You can change DPI settings by following the steps below:
How to change Genshin Impact DPI settings
To change your Genshin Impact DPI settings, you must go to the game launcher and right-click it. After right-clicking select the Properties option that will appear on a tab. Under Properties, you will need to find the Change High DPI settings option shown below. Next, you need to check the box under High DPI scaling override on the next tab that will appear. Afterward, launch the game after checking the High DPI scaling override option, and your game should load as usual.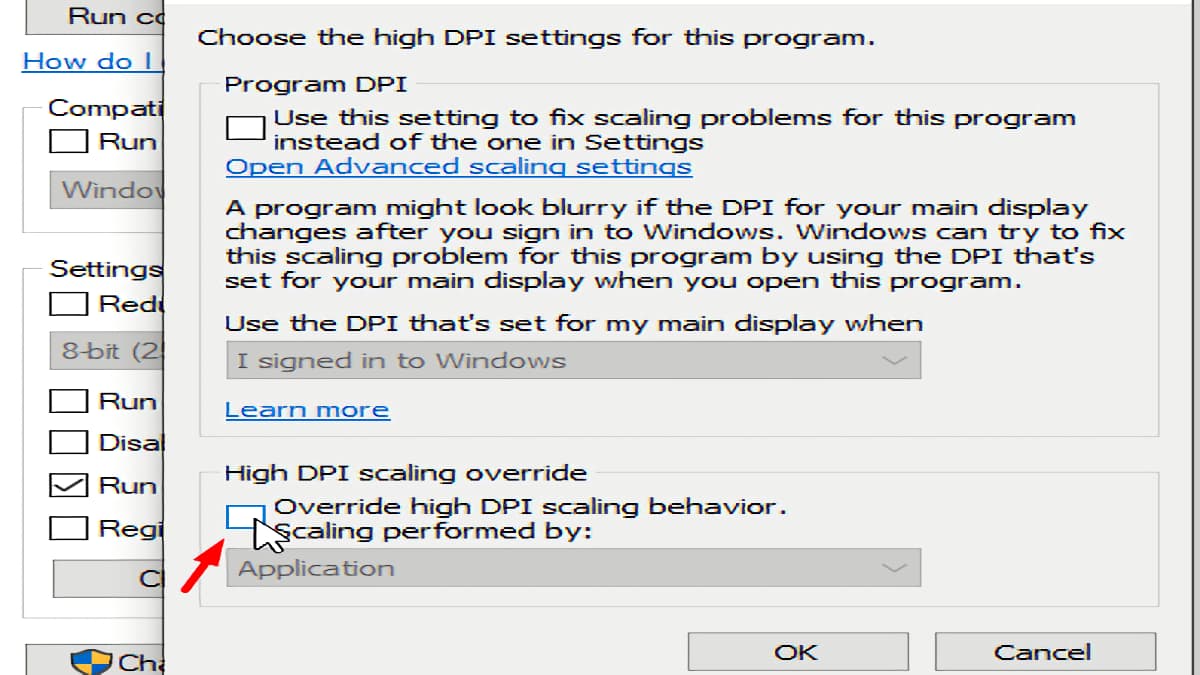 Related: How to solve Yelan's Story Quest Domain puzzle – Genshin Impact Calculated Gambit
Update Graphics Driver
Sometimes programs, including Genshin Impact, can mess up loading because of an outdated Graphics Driver. You can fix outdated Graphics Drivers by updating them. Follow the steps below to fix your outdated Graphics Driver.
How to update your Graphics Driver
You can update your Graphics Driver by downloading the most updated version from your Manufacture's Site. AMD users need to visit AMD Driver and support, and Nvidia users will need to visit Nivida Geforce Drivers. After downloading the latest driver, you need to download the program DDU. DDU is a helpful program required to uninstall Graphics Driver cleanly. That said, download the program and then run it to uninstall your Graphics Driver. Once your Graphics Driver is uninstalled, install the updated Graphics Driver.
Verify Game Files
Verifying the game files for Genshin Impact can occasionally solve any issues you have with the game. However, this step only works for the Epic Games release of Genshin Impact.
How to verify Genshin Impact Game Files
To verify Genshin Impact game files, open App settings for the game on the Epic Game's Launcher. You can access App settings by looking and pressing a three-dot icon. Under App settings, look for the verify option and click it. Doing so will start verifying the game files, so let it run, and the launcher will download any missing files you do not have.
Disable Overlays
Disabling overlays can often solve any problems games like Genshin Impact have with loading the game. You can disable overlays by doing the following:
How to disable Discord Overlay
Under Activity Settings, players can disable the Discord Overlay. Click the gear icon at the bottom right of the Discord app and scroll down and select Activity Settings. Under the Activity Settings tab, the option to disable the Discord Overlay will be at the top.
How to disable Nvidia Geforce Overlay
If you have Nvidia Geforce Overlay installed, it can sometimes cause issues with Genshin Impact. To disable the Nvidia Overlay, open settings and select the General options tab. Under General Options, you can disable the in-game Nvidia Geforce Overlay by unchecking it.
For more on Genshin Impact, we at PGG have you covered with guides like Should you pull for Arataki Itto in Genshin Impact? Is Itto worth leveling? and Custom beatmap Sharing Codes for the Genshin Impact The Almighty Arataki Great and Glorious Drumalong Festival event