Venti is the first Archon that players meet during their journey through Teyvat. He's more laid-back than the rest of The Seven, preferring to take a back seat when it comes to combat, and his utility as a Support character certainly reflects this in-game. He is still an Archon, however, meaning that he can pack a powerful punch—so long as you know what weapons and artifacts to give him. Here's how to build Venti as a DPS character in Genshin Impact.
Best weapon and artifact set for Venti
When it comes to choosing artifact sub-stats for Venti as a DPS, he'll benefit most from focusing on Elemental Mastery to ramp up the amount of damage dealt with Swirl reactions, along with investing in Anemo Damage Bonus, Crit Rate Percentage, and Crit Damage Percentage. Energy Recharge is a stat that will inherently increase as he ascends, allowing you to use his Elemental Burst a bit more frequently and dish out a hefty amount of pain to your opponents.
Related: Genshin Impact Character Tier List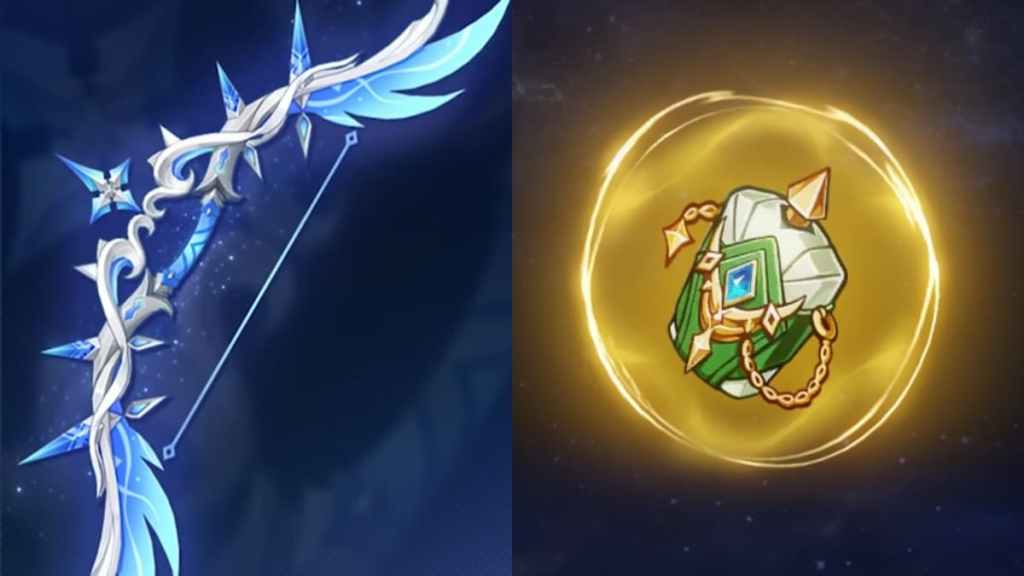 With all of that in mind, the best weapon and artifact set for Venti are:
Polar Star

At max refinement level, Venti's Elemental Skill and Burst Damage will be increased by 24 percent. When hitting opponents with a Normal Attack, Charged Attack, Elemental Skill, or Elemental Burst, Venti will gain one stack of Ashen Nightstar for 12 seconds, with a maximum of up to four stacks able to be held at one time. When 1/2/3/4 stacks have been accumulated, Venti's Attack will be increased by 20/40/60/96 percent, respectively.

Viridescent Venerer Artifact Set

Venti receives a 15 percent Anemo Damage Bonus.
Venti's Swirl Damage is increased by 60 percent, along with decreasing the opponent's Elemental Resistance to whatever element has been infused into the Swirl by 40 percent for ten seconds.
Best team for Venti
Considering Venti's element is Anemo, he's able to work well with most of the characters available within Genshin Impact by triggering Swirl reactions. There are a few characters that stand out from the rest, however, such as: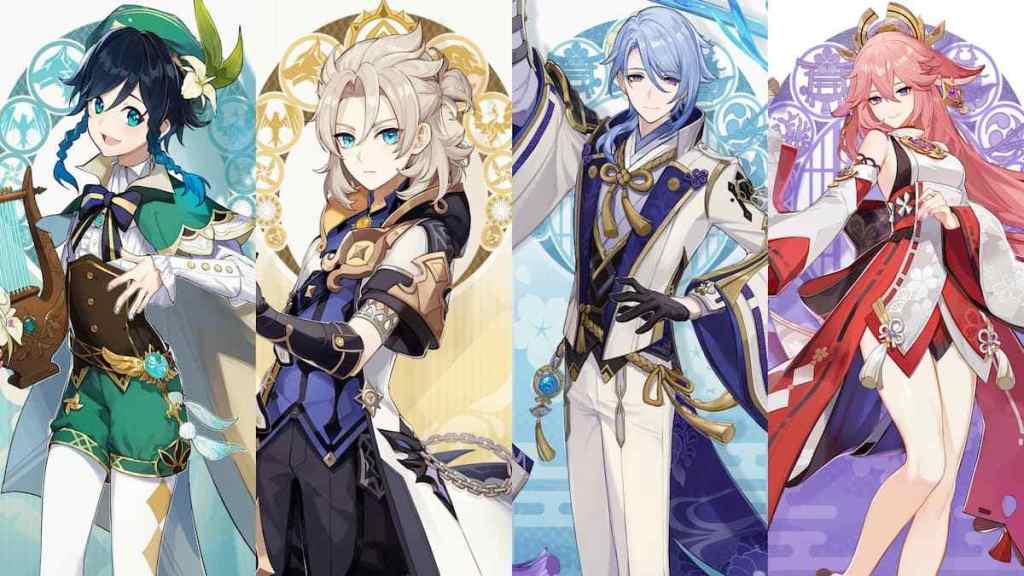 Albedo

Using Albedo's Elemental Burst can provide a temporary increase to Venti's Elemental Mastery.

Yae Miko

Yae's Elemental Skill provides a decent amount of supplemental damage even when she isn't on the field, along with providing an easy way of infusing Venti's Burst with Electro.

Kamisato Ayato

At the max talent level, Ayato's Burst will provide Venti with a 20 percent increase to his Normal Attack Damage while he's within the ability's radius. Additionally, similar to Yae, Ayato's Burst is great for infusing Venti's Burst with Hydro.
Keep in mind that these are just suggestions, and you should use the team that allows you to have the most fun while playing Genshin Impact. There are plenty of characters to choose from, and you can't go wrong so long as you include a couple characters that will allow Venti to trigger Swirl reactions!
Looking for more great Genshin Impact content? Be sure to check out How do the changes to Yae Miko affect her gameplay in Genshin Impact? here at Pro Game Guides.