Update: March 30th
We have made a new format for all of this information, and it includes everything you need to know for the Calla Lily!
We also have an All Genshin Impact Characters list, that gives all available details on all characters in the game, and that includes those rumored to be coming in later updates.
Additionally, we have an All Genshin Impact Materials list, which covers all Ascension and Talent Materials currently in the game!
---
In Genshin Impact, there's an awful lot to take in, even more so when you've played it for a while. The higher your Adventure Rank, the more mechanics appear, and the more things you can attempt, such as Domains, daily quests, and killing world bosses like Andrius the Wolf Boss. However, if you are just starting, relax, and enjoy the gorgeous world Genshin Impact provides. If you are after the Mondstadt local specialty the Calla Lily, then you are in luck, as we'll tell you where to find it and what you can use it for!
Cally Lily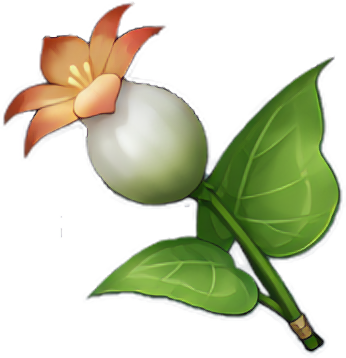 The Calla Lily is located near water sources, such as beaches and long rivers, which in the Mondstadt region are in no short supply! This plant is found all over the Mondstadt region, but to narrow down the best place to get them, head to Springvale south of Mondstadt. After that, head to Dadaupa Gorge, which is located to the south-east of Springvale, then just south of it for another group of them together.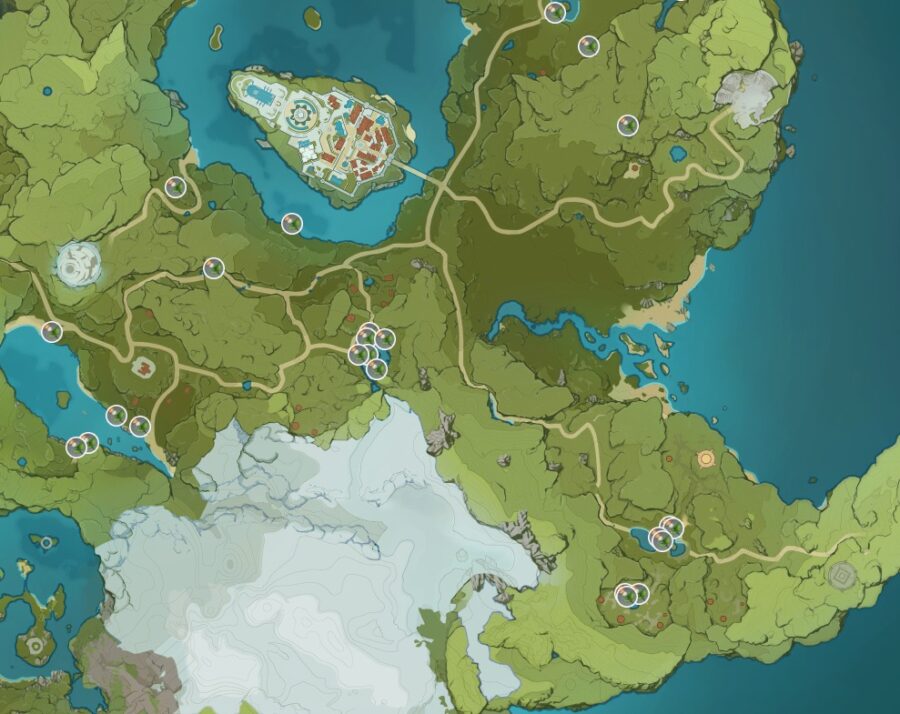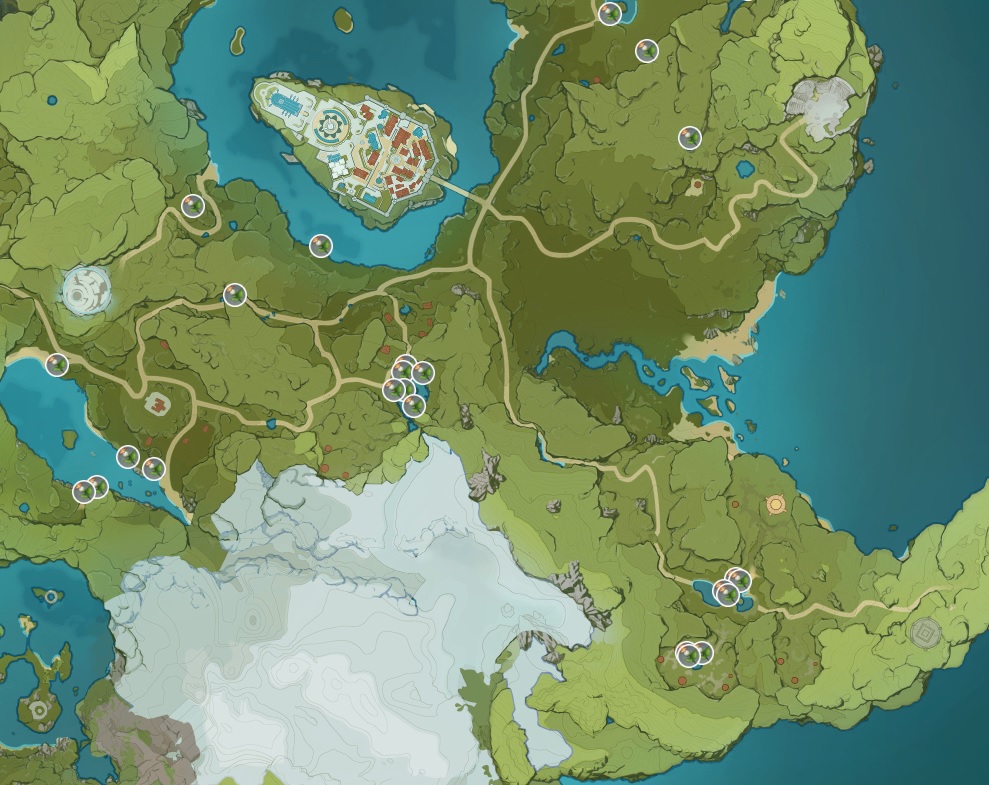 Though you don't need these often for materials, they are used in cooking if you want to cook some Calla Lily Seafood Soup.
Calla Lily Seafood Soup

Rarity: 3 Stars
Ingredients: Crab x 4 and Calla Lily x 1
Effect: Increases all party members DEF by 108-154 for 300 seconds.
Update: If the leaked information is correct about Genshin Impact update 1.1. New Cryo user Dionna will use the Calla Lily as a material in her Ascension.
The Calla Lily is incredibly important to some if they are using the Cryo element user Kaeya in their team, as this plant is needed in every single Ascension level he undertakes. You actually need a grand total of 168 if you want to max out Kaeya, which is an awful lot!
This is not the only thing the Calla Lily can be used for!
If you are following the Weekly Missions in the Battle Pass to collect 100 Mondstadt local specialties, the Calla Lily counts towards this 100 goal, so use this guide to find out exactly where you can locate them!