Many materials in the world of Teyvat in Genshin Impact have many uses; some can be used in Alchemy, Character Ascensions, and Talent upgrade materials, and yet a few items don't have that many uses at all. This will no doubt change as the six weeks updates keep rolling in! It's no harm to pick up everything in sight, as you have no idea when it will be needed.
Where to get Flaming Flower Stamen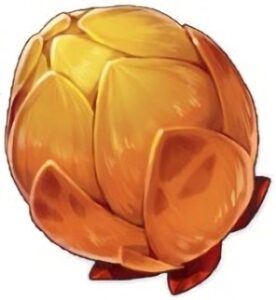 To get the Flaming Flower Stamen in Genshin Impact to the Liyue region, and you'll quickly find an abundance of them. The areas you'll find them in are Cuijue Slope, Jueyen Karst, and Qingyun Peak. Though at the moment, the Flaming Flower Stamen isn't used for much, it will be essential for some items in Genshin Impact Version 1.2.
As long as you stay within the center and the east of Liyue, you'll always run into some Flaming Flower Stamen. The best thing to do is head to the fast-travel waypoint at the Cuijue Slope first, then make your way northeast to Jueyen Karst and Qingyun Peak, as these are the areas you'll find the most in one area. Then you can head to Mingyun Village and the Guili Plains, as both these areas are also good for collecting the Flaming Flower Stamen.
If you need all of them in a single run, then, of course, you can head into southern Liyue or even all the way East across the water to the Guyun Stone Forest.
To harvest this flower, you need a Cryo or Hydro user to extinguish the flames covering this flower, as you cannot pick it up until the flames have been quenched. Just use an ability that causes either one of these two elements, and the Flaming Flower Stamen is yours. The quickest weapon user to use is a Bow user, as their charged attack is elemental, saves having to wait for a cooldown on an Elemental Skill or Burst.
In Genshin Impact Version 1.1, the Flaming Flower Stamen is only used within Alchemy. Here are the recipes that use it, and it's even possible to create it using the Adepti Seeker's Stove:
Flaming Essential Oil

Ingredients

Frog x1, and Flaming Flower Samen x1

Effect

Increases all party members' Pyro DMG by 25% for 300 seconds.

Heatshield Potion

Ingredients

Butterfly Wings x1, and Flaming Flower Samen x1
In the next major update, 1.2, the Flaming Flower Samen will be needed to craft an essential item needed to stave off the new Sheer Cold status effect on Dragonspine. More information can be found in our Genshin Impact 1.2 guide.
Stay up to date with the upcoming banners, and keep an eye on our Genshin Impact codes to get some free goodies!