Yanfei is the newest character available to play in Genshin Impact after the game's 1.5 version update. A Pyro catalyst user, Yanfei is full of interesting dualities: the daughter of an adeptus father and human mother, she works as a famed legal contractor while secretly dreaming of becoming a rapper! You can obtain Yanfei, a 4-star character, from the Wish system. Since she's featured in the current "Gentry of Hermitage" banner, your chances of getting Yanfei are much higher—but act fast, because this banner will end May 18, 2021.
Gameplay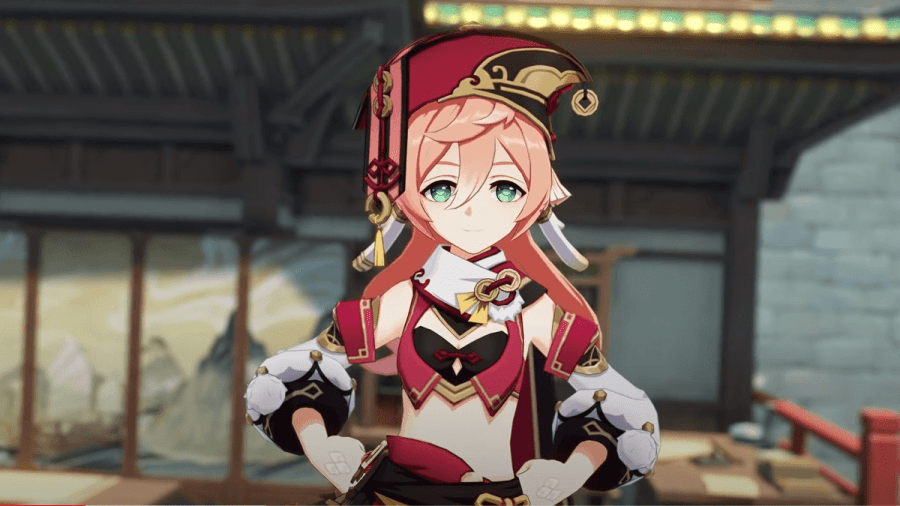 Yanfei is a character that both beginners and veterans will enjoy playing as, since her moves are as effective as they are straightforward. As a catalyst user, she deals elemental DMG from a short distance and paves the way for increasingly powerful elemental chains. Yanfei is best utilized for a DPS role, but she's not a greedy character; follow up her attacks with your Hydro and Cryo party members to wipe out mobs quick.
Yanfei's Skills
Normal Attack: Shoots fireballs that deal up to three counts of Pyro DMG. Each hit grants Yanfei a Scarlet Seal, which decreases her Stamina Consumption (Yanfei can hold up to three Scarlet Seals at a time).
Charged Attack: Deals wide-range Pyro DMG after a short casting time. The attack's AoE and DMG will increase according to the amount of Scarlet Seals consumed.
Elemental Skill: Yanfei summons blistering flames that deal AoE Pyro DMG. Upon hit, Yanfei is granted the maximum number of Scarlet Seals.
Elemental Burst: Yanfei triggers a spray of intense flames that rush at nearby opponents, dealing AoE Pyro DMG. She earns the maximum number of Scarlet Seals and Brilliance, which increases the DMG of her Charged Attacks.
Constellation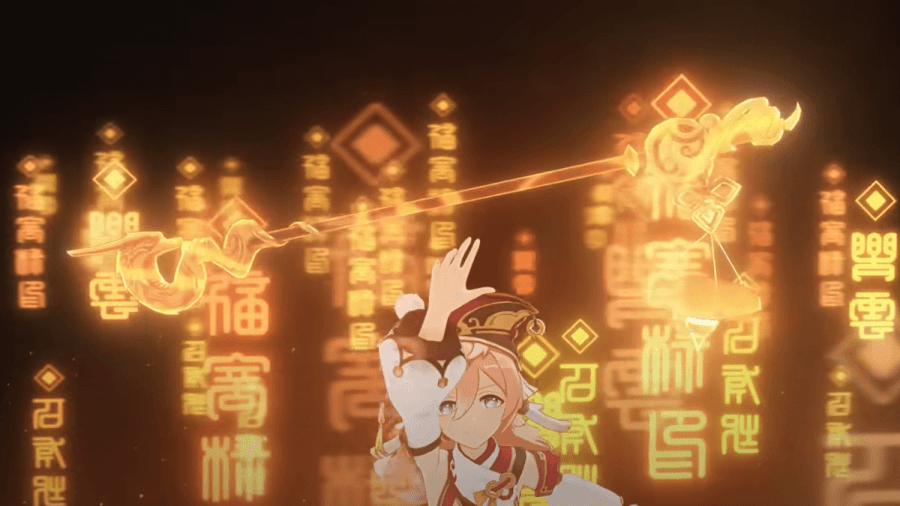 Unlocking Yanfei's constellation points, similar to other characters, will grant her additional skills and boost her base powers. If you already have Yanfei on your team and want to max out her full potential, use the Wish system to unlock the following advantages.
The Law Knows No Kindness: Scarlet Seals further reduce consumed stamina and have increased resistance against interruption.
Right of Final Interpretation: Raises Yanfei's Charged Attack CRIT rate against enemies below 50% HP.
Samadhi Fire-Forged: Increases the level of Yanfei's Elemental Skill by three.
Supreme Amnesty: When Elemental Burst is used, creates a shield that absorbs up to 45% of Yanfei's max HP.
Abiding Affidavit: Increases the level of Yanfei's Elemental Burst by three.
Extra Clause: Increases the maximum number of Scarlet Seals by one.
Best Build for Yanfei
We recommend equipping Yanfei with Lost Prayer to the Sacred Winds, since this 5-star book offers a base ATK of 46, increases CRIT rate by 30.2%, and even increases the character's movement speed. Lost Prayed to the Sacred Winds can only be obtained through the Wish system.
Other recommended weapons for Yanfei include:
Skyward Atlas (5-star, base ATK of 48, increases ATK by 24.4%)
Solar Pearl (4-star, base ATK of 42, increases CRIT rate by 6%, additional increases to DMG output in battle)
When it comes to artifacts, the Crimson Witch of Flames set is perfect for Yanfei (or any of your other Pyro characters). You can obtain this set in the Hidden Palace of Zhou (Wuwang Hill, Liyue). The 2-Piece Bonus increases Pyro DMG by 15%. The 4-Piece Bonus increases Overloaded and Burning damage by 40%, and Vaporize and Melt damage by 15%.
Best Team for Yanfei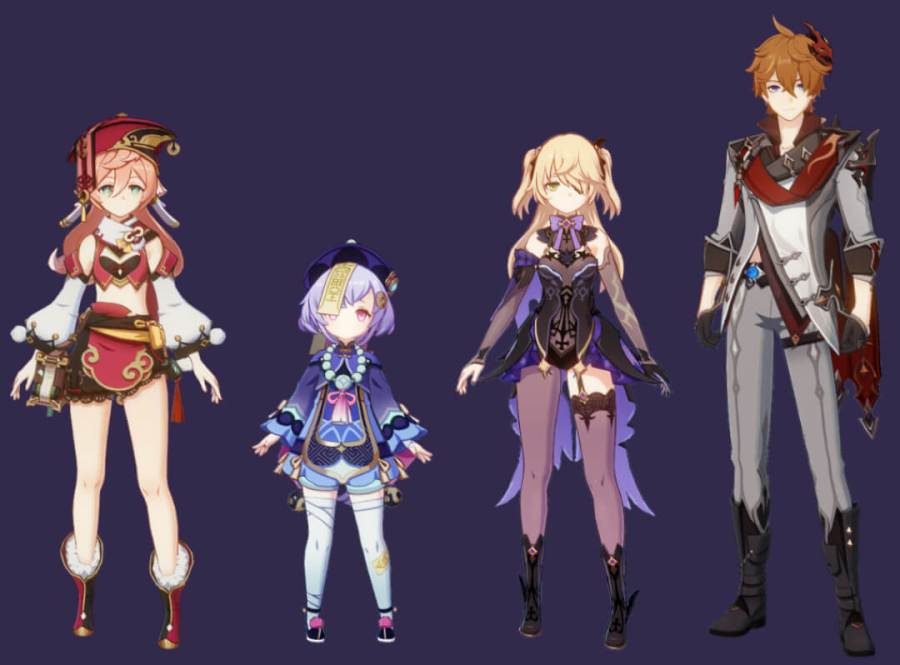 Yanfei's Pyro skills will shine with the help of Hydro, Cryo, and Electro party members.
Qiqi is a valuable team member to have no matter what, since she dishes out Cryo damage while simultaneously healing the entire party. Use Qiqi's Cryo attacks on enemies, then switch to Yanfei and hit them with Pyro to inflict the "Melt" status, increasing your overall damage output.
"Overloaded" occurs when Pyro meets Electro. Fischl's electrifying skills (which are impressive all on their own) will increase Yanfei's Pyro damage, and the force of this combination can knock your foes back!
We're recommending Tartaglia since, unlike many of his Hydro counterparts, he can deal a significant amount of damage all by himself. Barbara is another viable option, and much more accessible since she's F2P. Hydro and Pyro together create "Vaporize," which also increases elemental damage (switch from Tartaglia to Yanfei if you want to apply that boost to Pyro damage).
For even more details on Yanfei, check out Genshin Impact: Yanfei Skills, Talents, Constellations, Ascension. In the meantime, take our What is your Genshin Impact Vision? quiz or read up on Genshin Impact 1.6 Leaks, New Characters, and Release Date.