Genshin Impact's A Muddy Bizarre Adventure event reunites players with Sumeru Researcher Hosseini in The Chasm Underground Mines. You'll be working together to find a solution to the dark mud seeping into the overworld.
The event runs from June 22, 2022, to July 4, 2022, and is open to all players Adventure Rank 28 and above who have completed the Surreptitious Seven-Star Seal Sundering and obtained the Lumenstone Adjuvant from The Chasm Spelunkers World Quest. Before starting, please level up your Lumenstone Adjuvant to at least level 2 and equip the Gadget to complete event tasks.
How to start Genshin Impact's A Muddy Bizarre Adventure event
Once you meet the prerequisites, select A Muddy Bizarre Adventure in the event menu and click Go to Challenge. The event consists of five parts that unlock during the first five days and must be completed in order. Select Transportation Test and click Go to Quest to initiate the event.
Related: How to unlock the upside-down Teleport Waypoint in The Chasm Underground Mine in Genshin Impact
How to complete Automated Charging Genshin Impact's A Muddy Bizarre Adventure event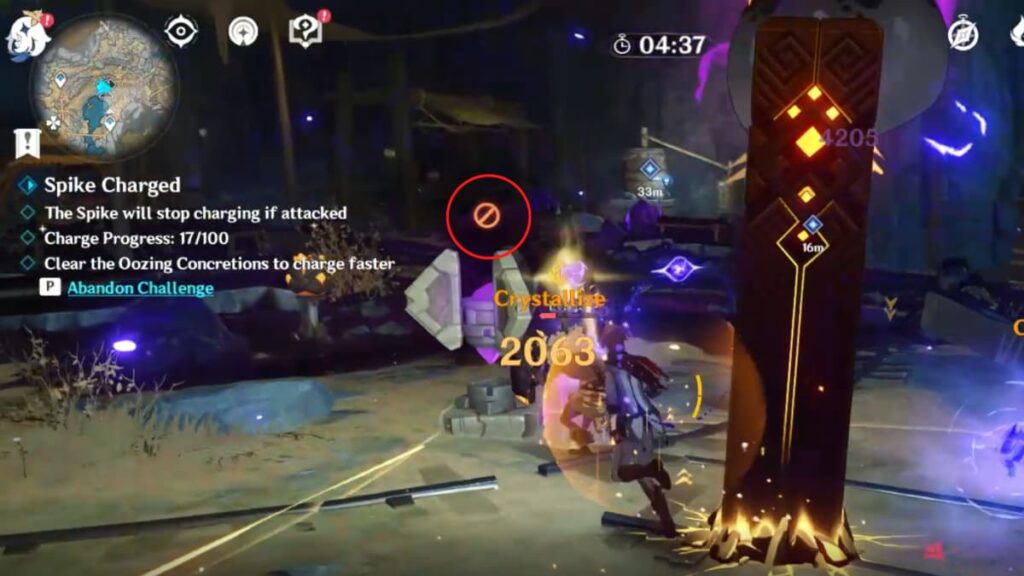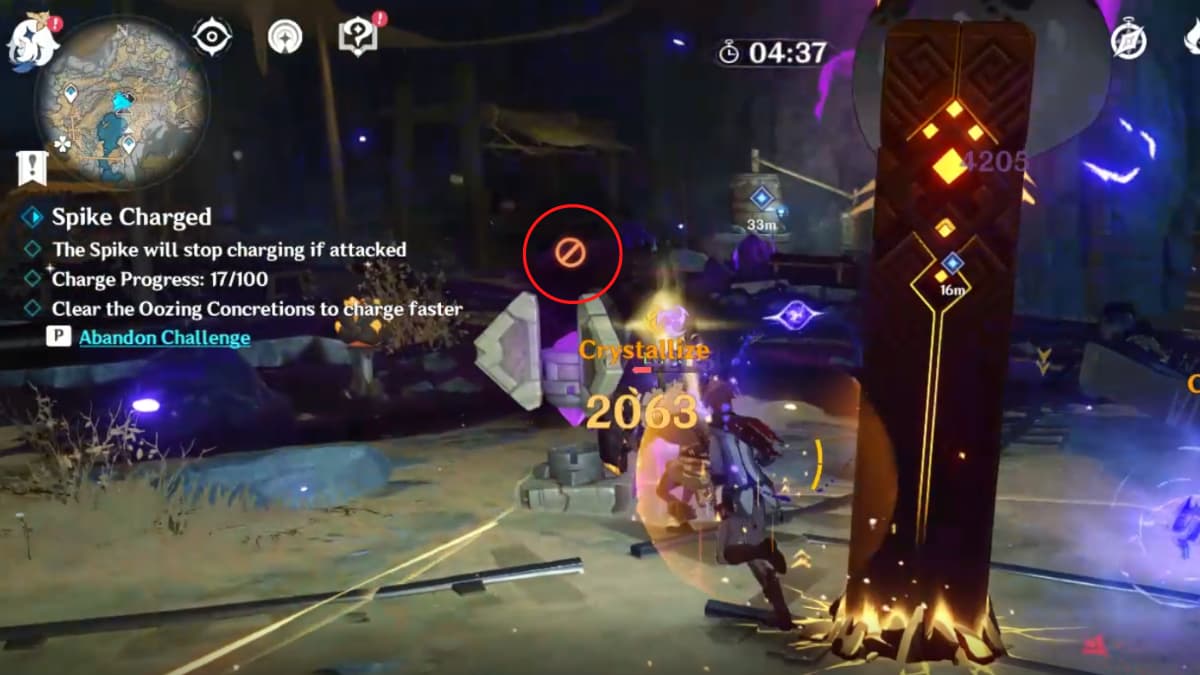 Automated Charging is the second part of the event. After completing Transportation Test, fast forward to the next in-game day to get the Event Quest called Spike Self-Circulation Report: Abstract. Speak to Hosseini in the Ad-Hoc Main Tunnel, then interact with the Pursina's Spike to begin. Make sure you have the Lumenstone Adjuvant equipped—at least level 2, but preferably level 3.
Your main goal is to ensure that the Pursina's Spike completely charges up within five minutes. You can view your charge progress on the lefthand panel of the screen. The Spike will charge as long as it's not being attacked by enemies. When it's being attacked, a cancel icon will appear above the Spike, indicating that charging has stopped.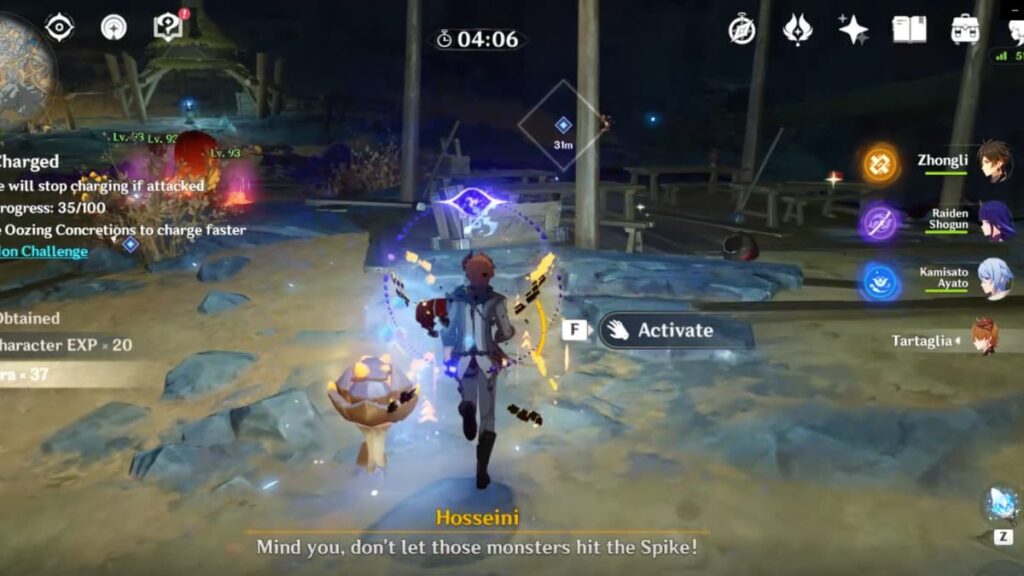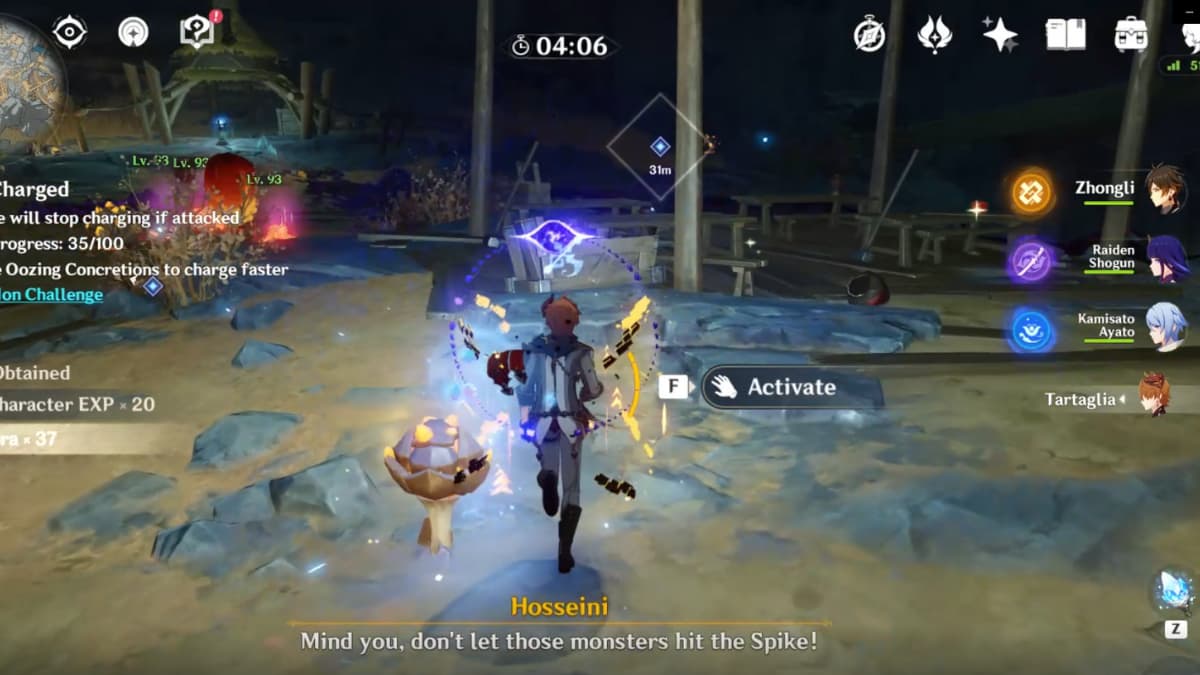 Simply get rid of all enemies to allow the Pursina's Spike to continue charging. Dispelling nearby Oozing Concretions will make the Spike charge faster and keep enemies away. You can interact with various sources of Lumenlight, such as lamps and glowing orbs, to recharge your Lumenstone Adjuvant's Energy.
If you fail to complete the challenge, you can try again as many times as you like. After completing it, head to the event menu and claim your 80 Primogems—plus other rewards—from the Automated Charging section.
While you're underground, check out our guide on How to find and use Orb of the Blue Depths in The Chasm in Genshin Impact to solve a Hidden Exploration Objective.