As part of the series of Hidden Exploration Objectives given by white illusions around Tsurumi Island, players can help Chise, who believes that she has been forsaken by the Thunderbird. You can unlock this Hidden Exploration Objective by completing The Sun-Wheel and Mt. Kanna.
You'll find Chise in a panic in Autake Plains. She needs to make her way to the boat, but the heavy fog has made it difficult to traverse the island. Although you'll have dispersed all the fog after completing the Through the Mists questline, it seems that Chise can still see the anomaly.
Your goal is to help Chise light up 40 Stormstones to help her find her way to the boat. Start by heading to the area marked by an exclamation mark on the map below, which is Chise's and one Stormstone's exact location.
Related: How to solve the Ishine Script wall puzzle in Mt. Kanna – Genshin Impact
The rest of the Stormstones are marked with a star or flower on the map above. While there are other Stormstones around Tsurumi Island, only those in Autake Plains count toward this Hidden Exploration Objective.
How to Light Up Stormstones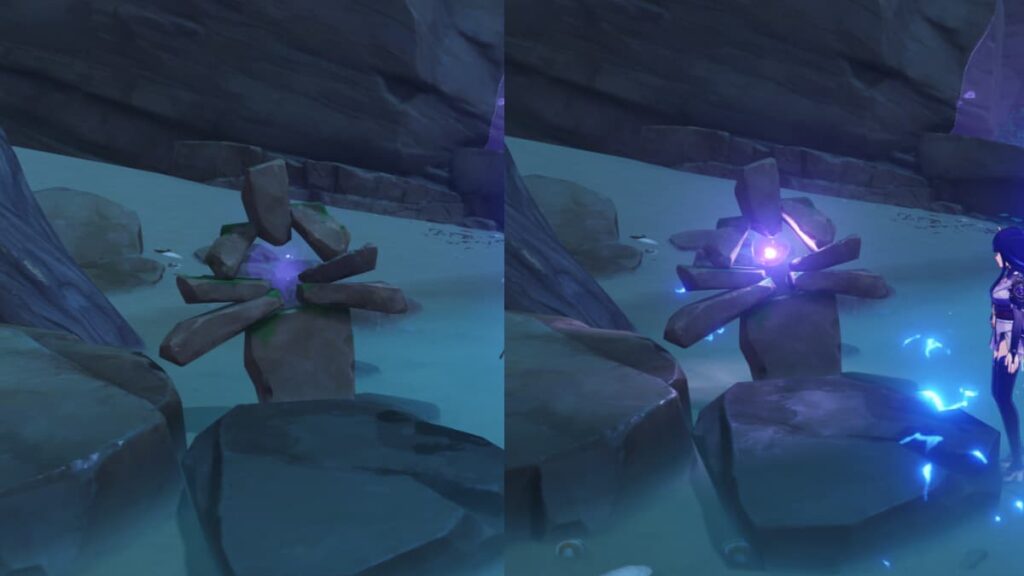 Use any Electro Attack, such as Fischl's Charged Attack or Raiden's Elemental Skill, to light up Stormstones. When the orb in the middle of the Stormstones shows a dull purple color, it means that they aren't lit up. After using an Electro Attack, the orb should start glowing bright purple.
If you've already lit up the Stormstones in Autake Plains, you don't need to light them up again to complete this Hidden Exploration Objective, as the existing Stormstones count toward it.
Hidden Stormstones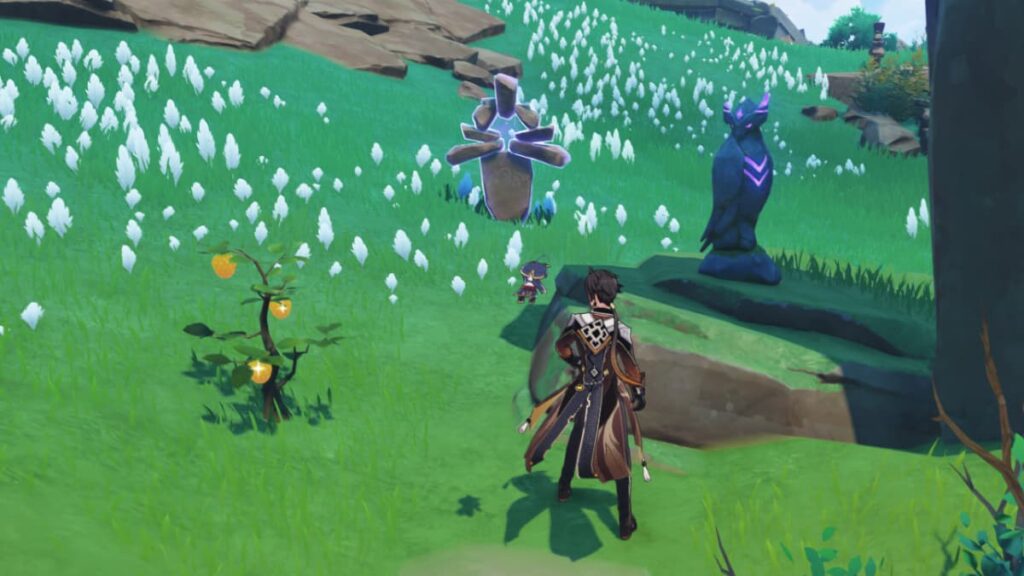 Some Stormstones will only appear after you activate a nearby Thunderbird Statue using the Peculiar Pinion Gadget. There are three in total, and these instances have been marked up with a flower on the map above.
After lighting up all 40 Stormstones, head back to Chise to complete the Hidden Exploration Objective. You'll be rewarded with a Precious Chest and unlock the Achievement Light Up the Fog.
Check out our guide on How to complete Ipe's Hidden Objective in Genshin Impact, another installment in the series of Objectives from white illusions.