Adventurer's Trials is a super-fun Genshin Impact event where you can complete a series of challenges using the unique abilities of predetermined trial characters. It's a fantastic way to learn how to apply those same skills in similar situations while battling in and exploring the open world.
The event runs from November 4, 2022, to November 21, 2022, and is open to all players with Adventure Rank 20 and above. It can be played solo and in Co-op mode.
How to unlock the Adventurer's Trials event in Genshin Impact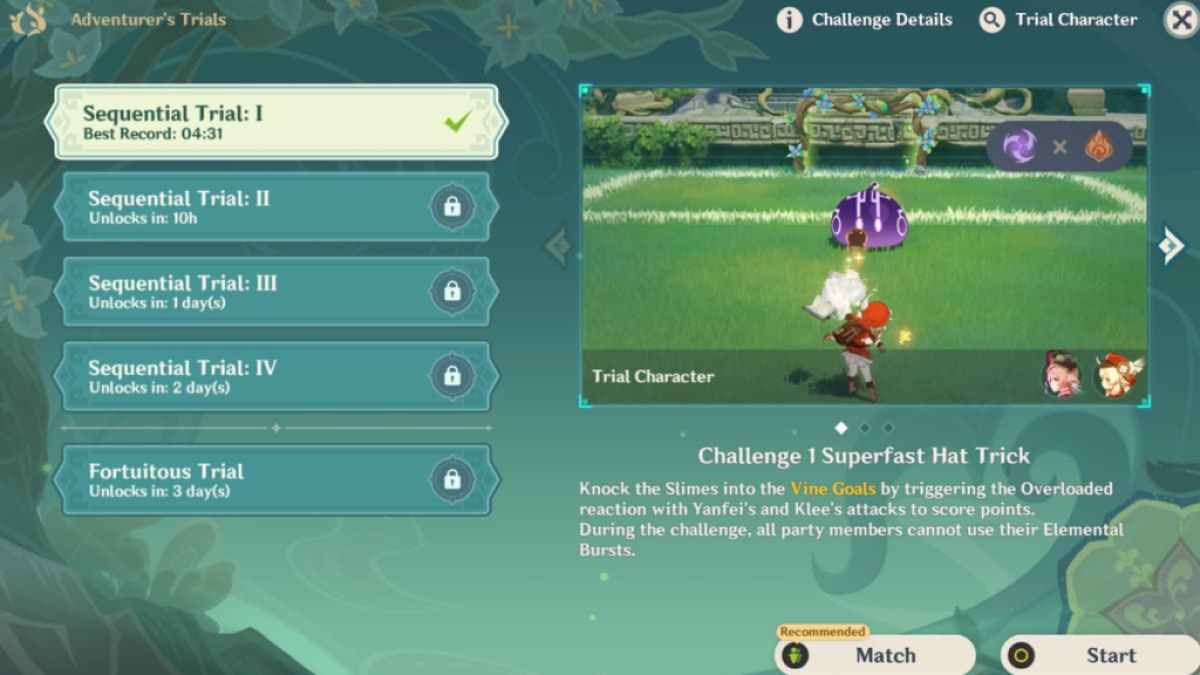 You can begin playing this event as long as you're Adventure Rank 20 and above. Head to the event menu, select Event Details, and choose a Trial. Click Start when you want to play solo or Match to find a Co-op team. After completing the challenge, don't forget to claim rewards from the event menu!
Genshin Impact Sequential Trial: III guide – Xiao, Noelle, Yoimiya
Challenge 1: Hammering Blow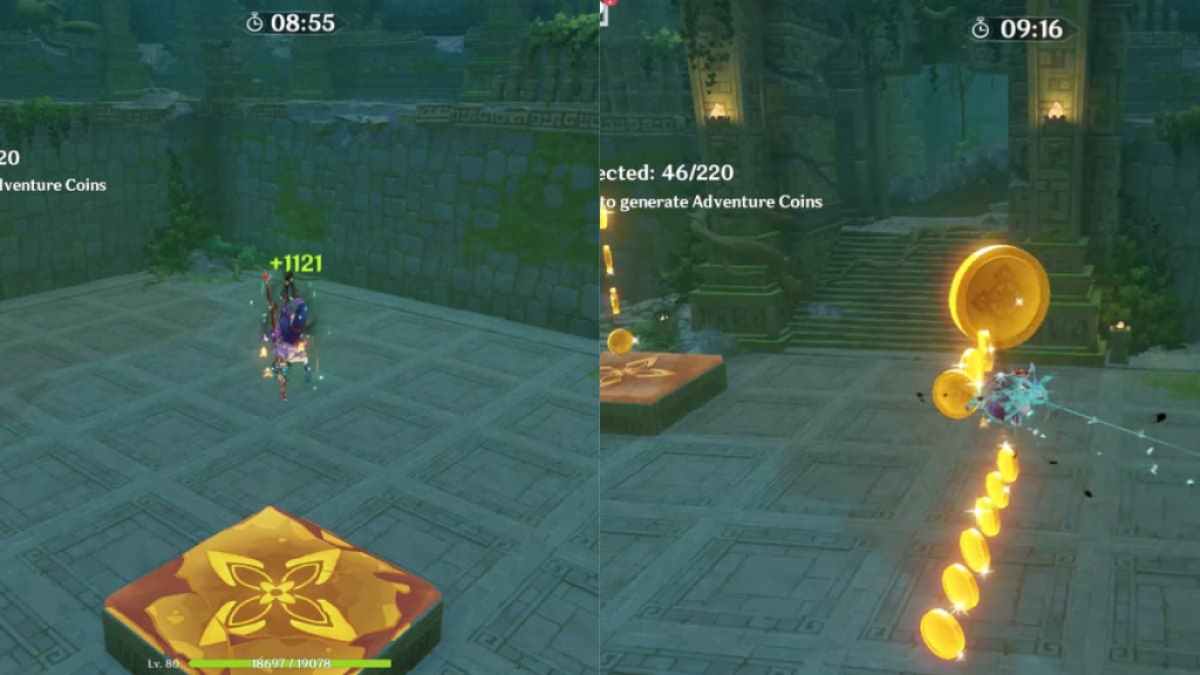 In this challenge, you must activate Xiao's Elemental Burst, then use his Plunging Attack to break the elevated platforms. Additionally, you can use Xiao's Elemental Skill to dash both on the ground and in mid-air. By breaking the platforms, you'll spawn Adventure Coins, and your goal is to collect 220 of these to complete the challenge.
Related: Everything you can do with Nahida's Elemental Skill in Genshin Impact
Challenge 2: Smash 'n' Bash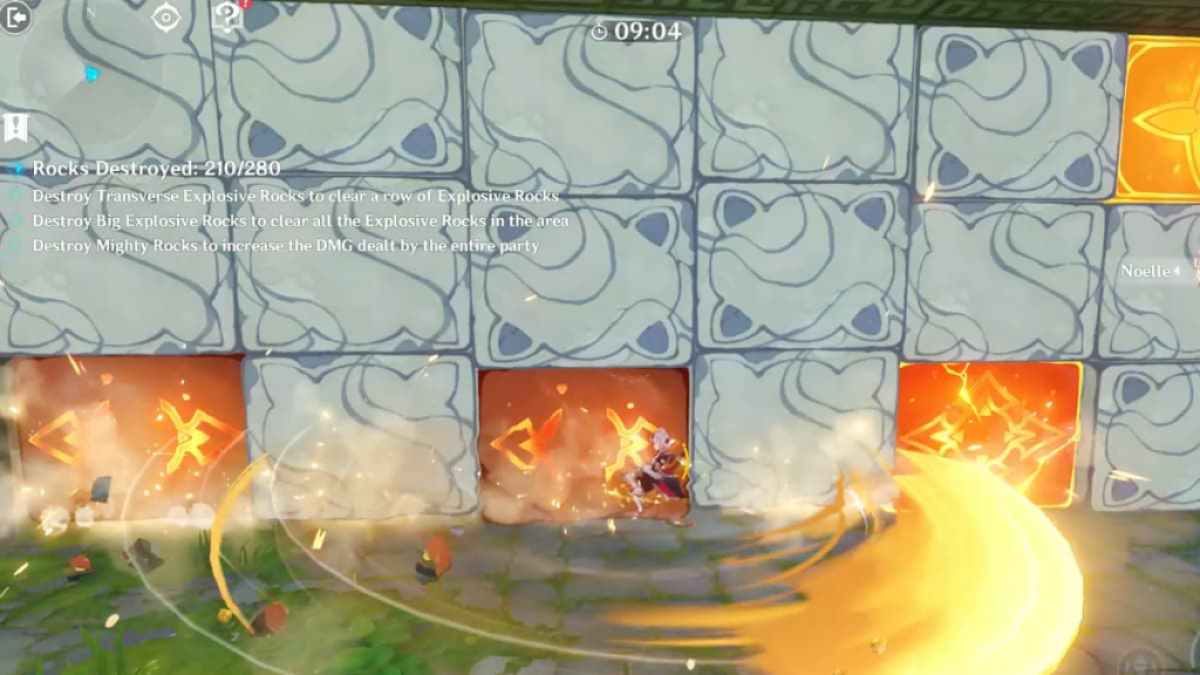 This challenge is reminiscent of Razor's Smash 'n' Bash challenge in Sequential Trial: I, except you'll be controlling Noelle this time. Simply attack the rocks until you break 280. Special-colored rocks will grant bonuses, such as increasing your Damage, destroying a line of rocks, and destroying the entire set of rocks—similar to Razor's challenge. Make sure to use Noelle's Elemental Burst whenever it's active to make the challenge a lot faster to complete.
Challenge 3: Fast and Furious
This challenge is simple: use Yoimiya's Normal Attacks to quickly fire at the Ruin Guards. You must keep attacking quickly, as a continuous stream of Normal Attacks will release shockwaves that will defeat the enemies. Her Elemental Skill can be used but doesn't necessarily make the challenge finish faster, while her Elemental Burst can't deal any Damage in the challenge.
Check out our guide on How to complete Sequential Trial IV in the Genshin Impact Adventurer's Trials event to play through the next set of challenges.