The Fatui diplomat Viktor wants the local delicacies, and the Traveler is here to take orders. A quick stroll through Mondstadt is all that's needed for this simple quest.
Grabbing Each Dish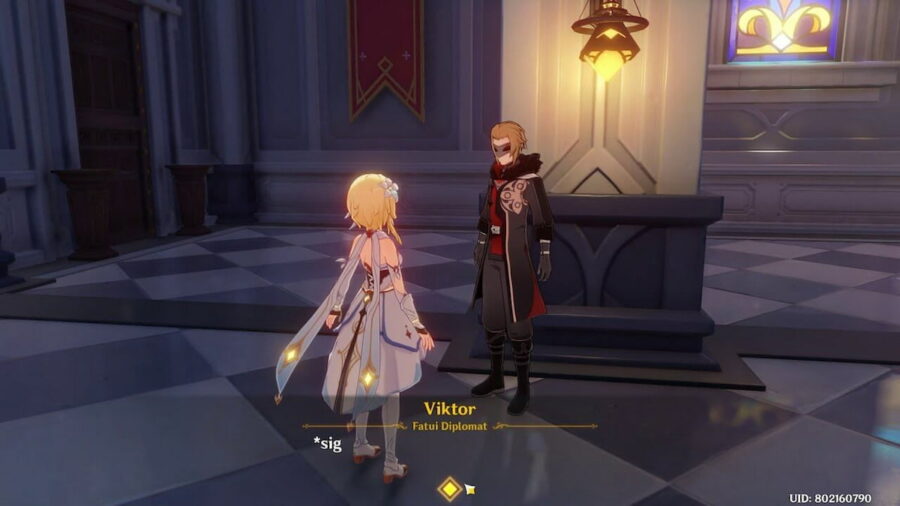 After accepting the quest from inside the Cathedral, players will need to go around and talk to various residents of the city to get some items to bring back. The first stop is Sara, the waitress at Good Hunter. Making a satisfying salad will have her give you the Specialty Dish of the restaurant.
Related: Where to Find Boars and Raw Meat in Genshin Impact
The next stop is visiting Flora, the owner at Floral Whisper. She'll ask you if a Dandelion is a flower. If you say yes, she'll give you a bookmark free of charge for Viktor. However, if you say no, you'll have to collect Dandelion Seeds to trade her for it.
After that, Charles over Angel's Share will need some cocktail ingredients in exchange for a special cocktail to give to Viktor. He'll send the player to check on his delivery. Gathering what you find, some slimes will spawn, and after they've been dealt with, you can talk to Charles again.
With the Good Hunter's Specialty Dish, Special Beverage from Angel's Share, and Flora's Bookmark, Viktor has everything he needs. Talking to him multiple times to give him each item will conclude the quest, netting 100 Adventure XP, 30,000 Mora, and four Hero's Wit.
For more information on the newest 5-Star that was released, be sure to check out Best Kokomi Builds in Genshin Impact On Pro Game Guides.