Adventurer's Trials is a super-fun Genshin Impact event where you can complete a series of challenges using the unique abilities of predetermined trial characters. It's a fantastic way to learn how to apply those same skills in similar situations while battling in and exploring the open world.
The event runs from November 4, 2022, to November 21, 2022, and is open to all players with Adventure Rank 20 and above. It can be played solo and in Co-op mode.
How to unlock the Adventurer's Trials event in Genshin Impact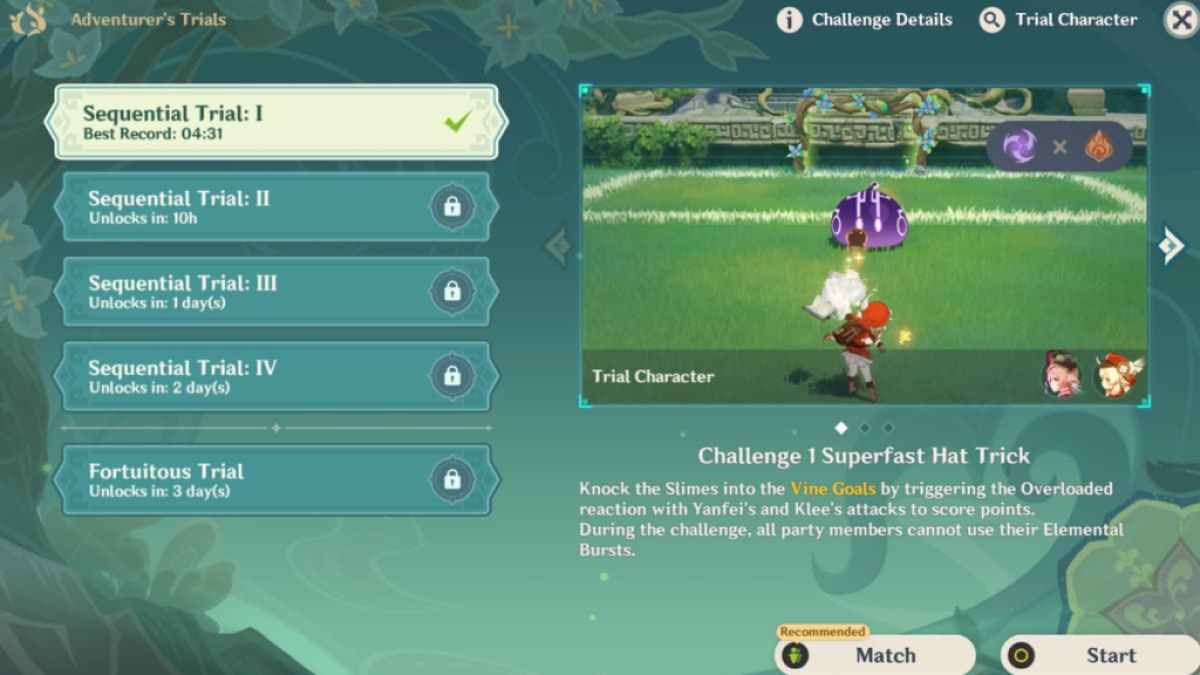 You can begin playing this event as long as you're Adventure Rank 20 and above. Head to the event menu, select Event Details, and choose a Trial. Click Start when you want to play solo or Match to find a Co-op team. After completing the challenge, don't forget to claim rewards from the event menu!
Related: How to unlock The Marvelous Uses of Nitrogen Fixation Sumeru Hidden Achievement in Genshin Impact
Genshin Impact Fortuitous Trial guide – Yae, Kokomi, Venti, Sucrose, Mona, Kamisato Ayato, & more!
During the Fortuitous Trial, you'll be given a set of three random challenges, including those that you've completed in previous Trials:
In addition to the above challenges, you'll also encounter five new ones that can be obtained randomly in single and Co-op modes.
Thunderlit Battlefield - Kokomi, Yae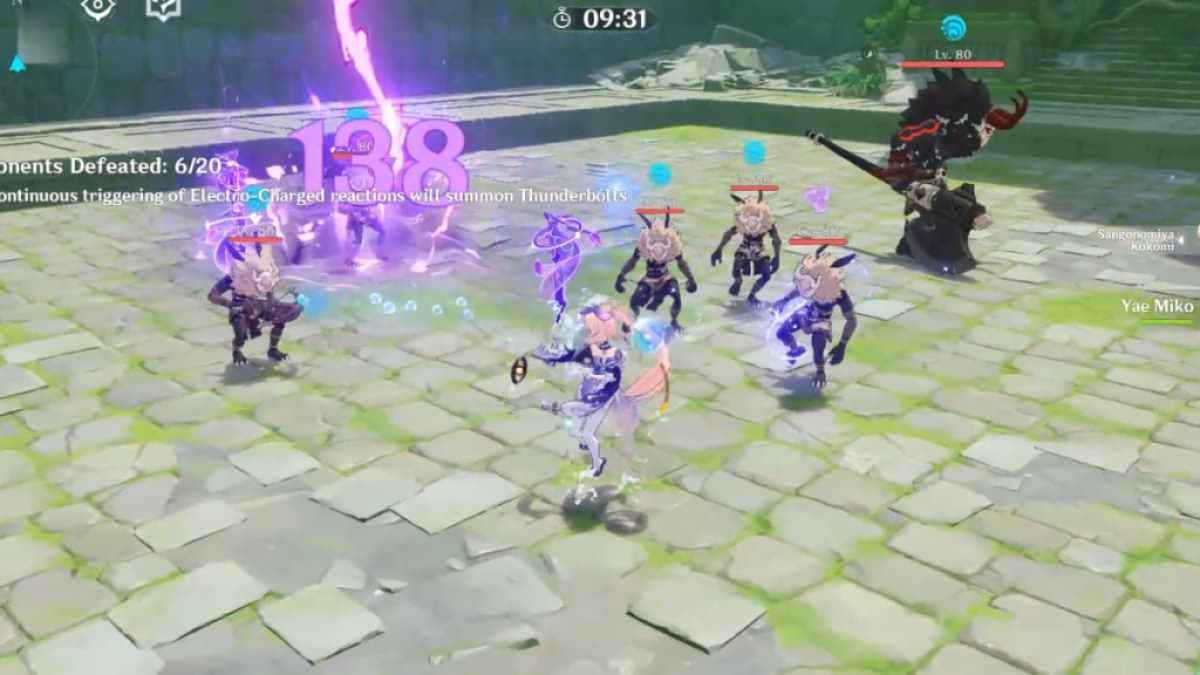 In this challenge, you need to spam as many Electro-Charged Reactions as possible to defeat 20 enemies. Drop Yae's Elemental Skill three times to trigger off-field Electro Damage. Then drop Kokomi's Elemental Skill to trigger off-field Hydro Damage. Continue by spamming Normal Attacks as both deal Elemental Damage.
A Close Home Run - Yun Jin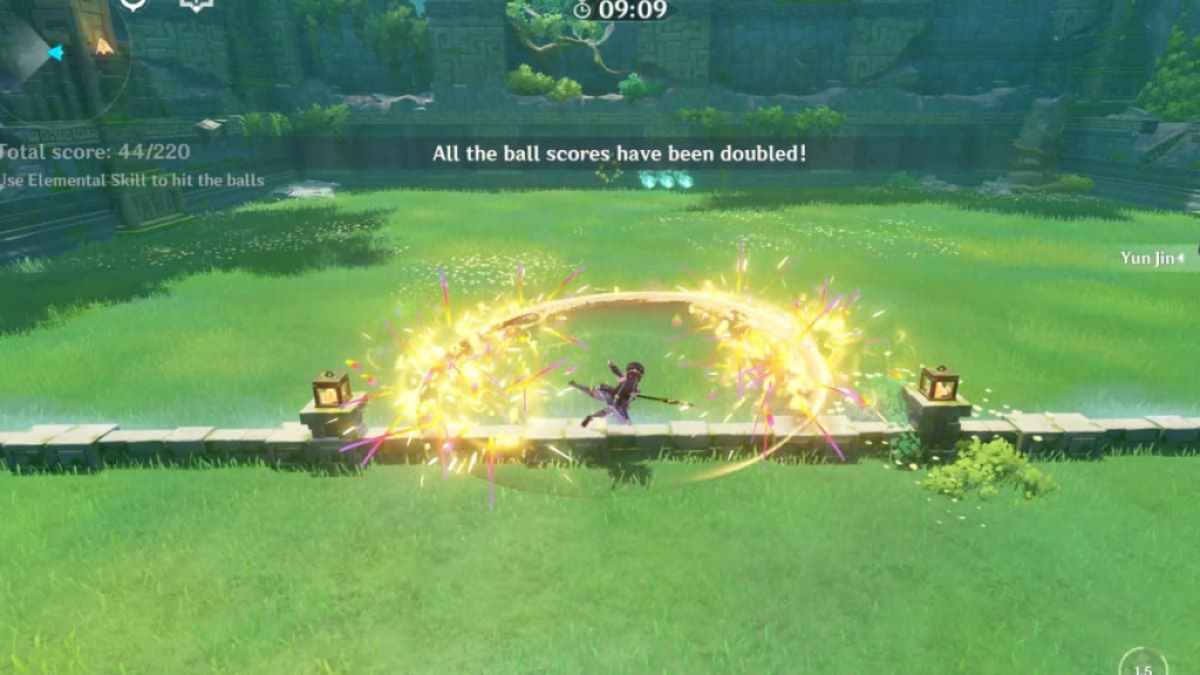 Similar to Beidou's baseball challenge, Yun Jin's version of A Close Home Run involves hitting 220 balls to score points. Simply trigger her Elemental Skill once the balls are within proximity. Unlike Beidou, you don't need to hold Yun Jin's Elemental Skill to hit the balls—tapping is enough to score.
Related: How to unlock The Ship Has It Sumeru Hidden Achievement in Genshin Impact
Shieldbreaker - Sucrose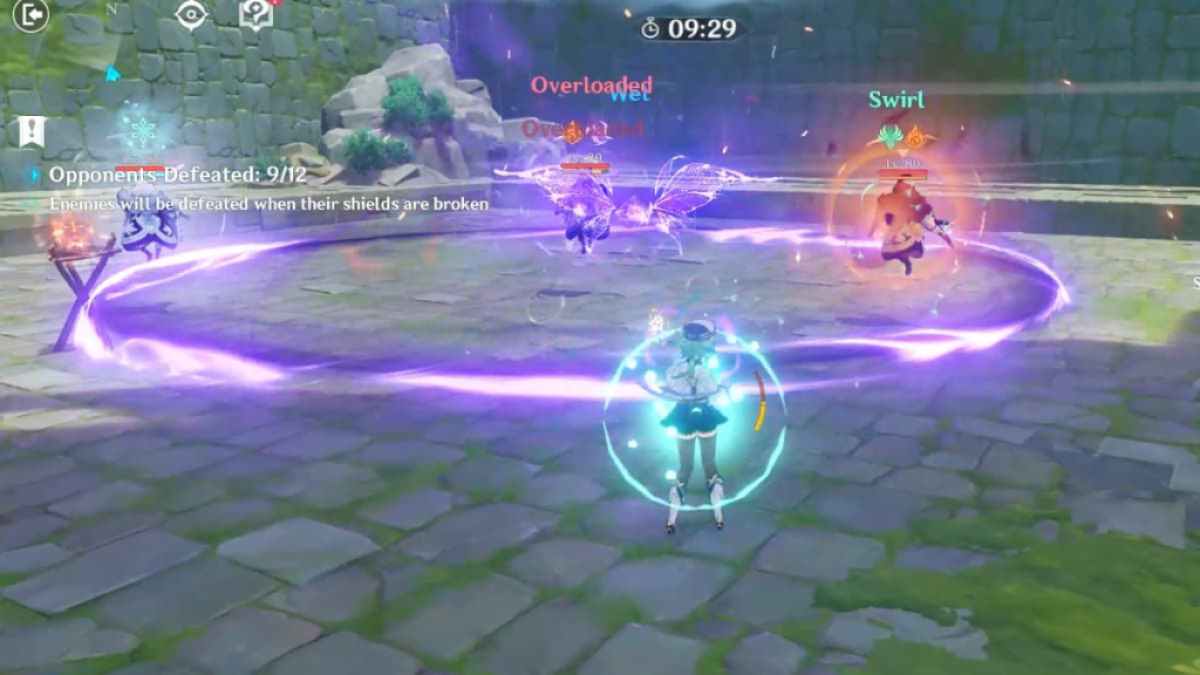 This challenge is similar to Kazuha's, except you must use Sucrose's Elemental Skill, Elemental Burst, and Normal Attack trigger Swirl and break 12 Abyss Mages' shields. You must approach the Pyro Torches and Hydro rocks, then trigger any of Sucrose's attacks to Swirl the Elements toward the Abyss Mages, triggering Reactions that will break their shields.
Fast and Furious - Ayato
In this challenge, you must activate Kamisato Ayato's Elemental Skill, then continuously use his Normal Attack to attack the Ruin Guards. Doing so will trigger shockwaves that will defeat the enemies. You can also do the challenge without triggering the Elemental Skill, but it will take longer to complete.
Hammering Blow - Venti
This challenge is similar to fellow Anemo Xiao's, except you must use Venti to break the platforms and collect Adventure Coins. You must hold Venti's Elemental Skill to create a wind current. Ride the wind current to collect Adventure Coins in the air, then use his Plunging Attack to break the platforms.
Boulder Run - Mona
This challenge is similar to Yelan's Boulder Run, but you must use Mona's Alternate Sprint to collect Adventure Coins and avoid obstacles along the way. Hold her Alternate Sprint and use the directional keys to navigate around the challenge area. Avoid the Giant Pinballs, as they'll knock you backward, while the mud balls obscure your screen for a few seconds.
Check out our guide on How to unlock the Records of the Fall Sumeru Hidden Achievement in Genshin Impact to complete your Wonders of the World Achievements.