When you first explore Sekhem Hall in The Mausoleum of King Deshret, you may find it halfway filled with water. By draining the water flooding the interior, you can unlock a puzzle that will reward you with three amazing Chests.
Before starting, make sure you have unlocked Sekhem Hall by completing the Dual Evidence World Quest. Doing so will also unlock full clearance, allowing for seamless exploration in the desert.
How to solve the water level puzzle in Sekhem Hall in Genshin Impact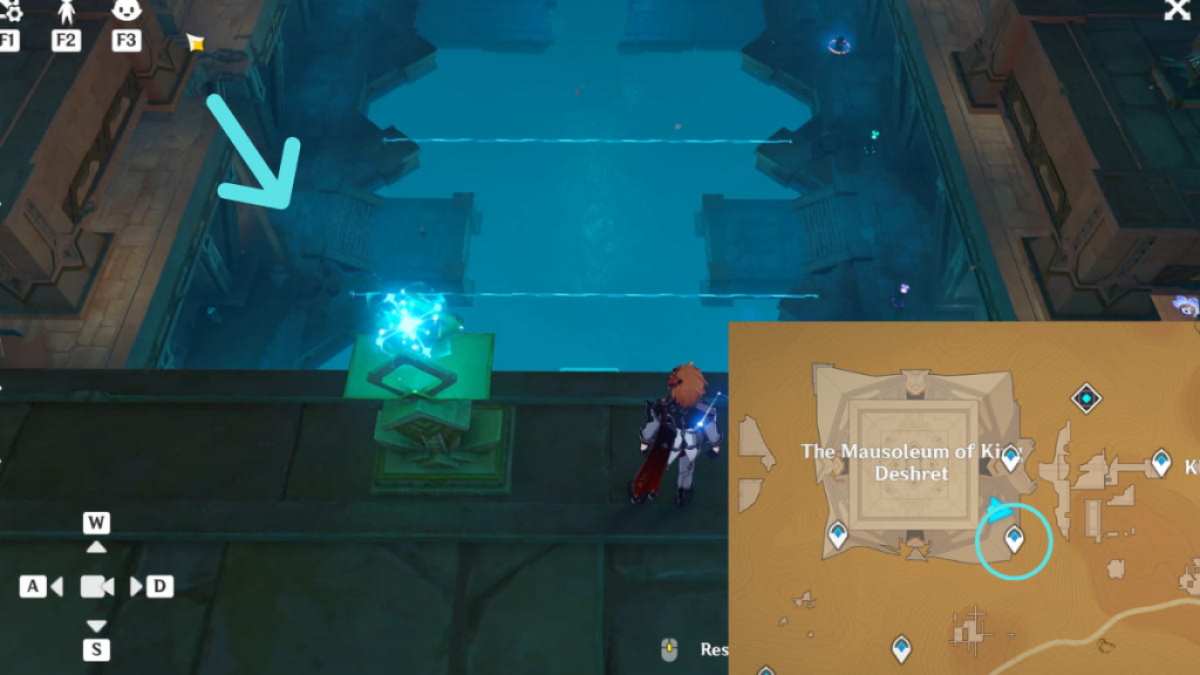 Head to the Teleport Waypoint circled in the image above to find Sekhem Hall, which is hidden in the depths of The Mausoleum of King Deshret. You'll immediately spot a huge opening leading farther below, except it's half-drowned in water. You must glide toward the lower floor on the left, where the arrow is pointing in the image above.
Related: Genshin Impact Invisible Barrier World Quest guide – Old Notes and New Friends
You'll spot two devices with Primal Beams connecting to Elemental Monuments on the other side. This functions as a control. If both Cells are facing the same Elemental Monuments, the corresponding Monuments will unlock, automatically prompting environmental changes:
Two Electro Monuments—summon a Chest and Primal Constructs.
Two Anemo Monuments—summon a wind current (water must be drained).
Two Hydro Monuments—drain the water (once only).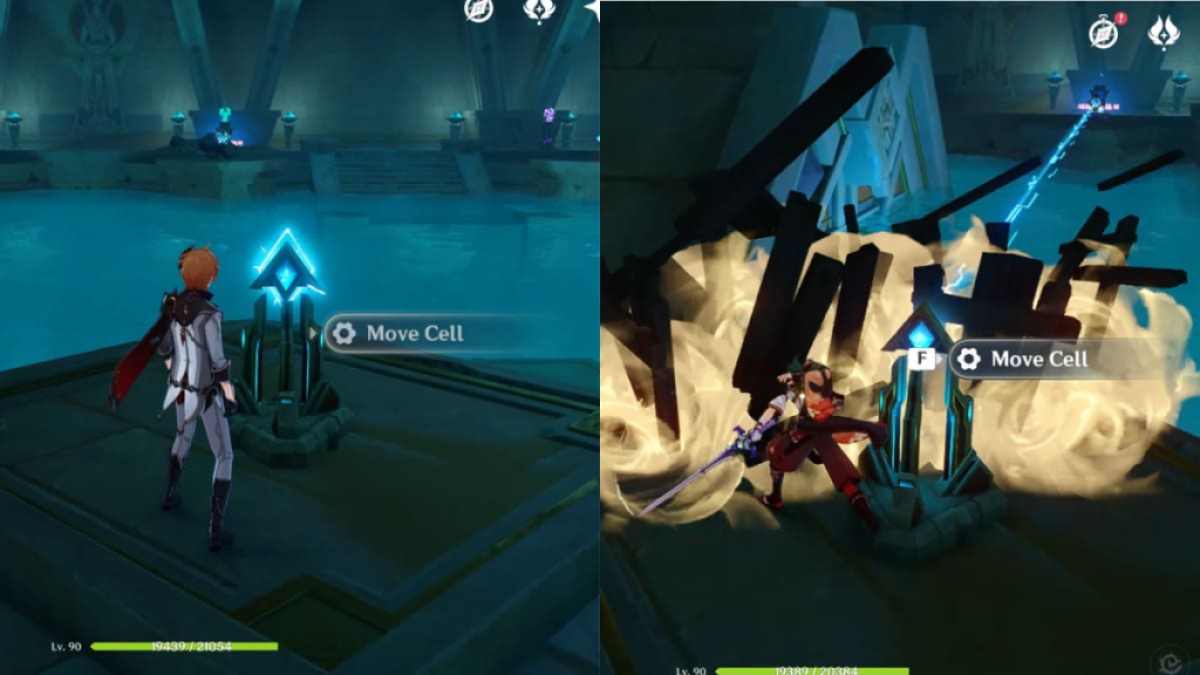 With that said, the objective is fairly simple. Interact with each device to Move Cell twice in any order so they're facing the Hydro Monuments. On the left side, after moving the Cell to connect with the Hydro Monument, make sure to break the crates to allow the Primal Beam to pass through. On the right side, you just have to move the Cell to connect with the other Hydro Monument.
Once both Primal Beams are connected to the Hydro Monuments, a small cutscene will play, and the water in the room will fully drain. Doing so will allow you to explore the depths of Sekhem Hall farther and even loot two Precious Chests and one Luxurious Chest by solving a small puzzle.
Check out our Genshin Impact Desert's Remembrance World Quest guide – Old Notes and New Friends to complete the desert questline.