Players will encounter plenty of life-or-death situations in Genshin Impact, such as instances when the pesky Cryo Abyss Mage catches you in the rain.
When there isn't a healer to patch you up in an emergency, you need to eat food to prevent imminent death. But to access food, you first need to open the Inventory, select the Food section, choose the dish you want to eat, and click Use.
By then, you might have already lost your life. Don't worry—the NRE (Menu 30) is a stress-free solution to this problem.
How to Obtain NRE (Menu 30)
You can obtain the Diagram: NRE (Menu 30) by unlocking Monstadt Reputation Level 5. After obtaining the Diagram from Hertha at the Monstadt Reputation board, head over to the Gadget section of the Inventory and select Use to learn the recipe.
This Gadget is forgeable from any Blacksmith with the following ingredients:
x20 Lizard Tail
x20 Chaos Circuit
x50 Electro Cystal
x50,000 Mora
It only takes 30 seconds to craft!
How to Use The NRE (Menu 30)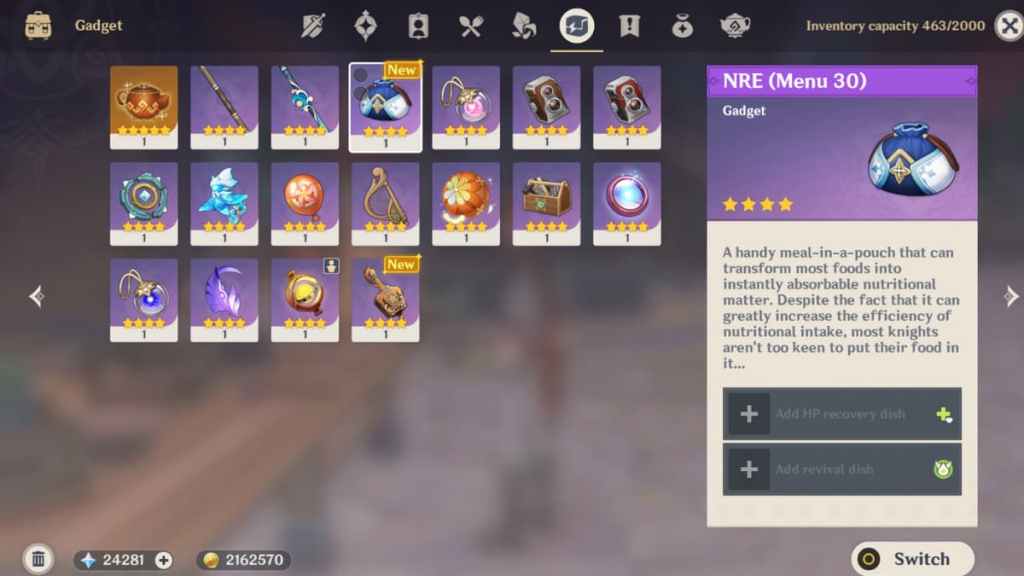 The NRE (Menu 30) is a lifesaving Gadget that allows you to slot in an HP recovery dish and a revival dish. After setting these up in the Inventory, equip the Gadget—and you can start eating food instantly!
Warning: You can't use the NRE (Menu 30) in the Spiral Abyss, so bring a healer instead if you find yourself dying too often.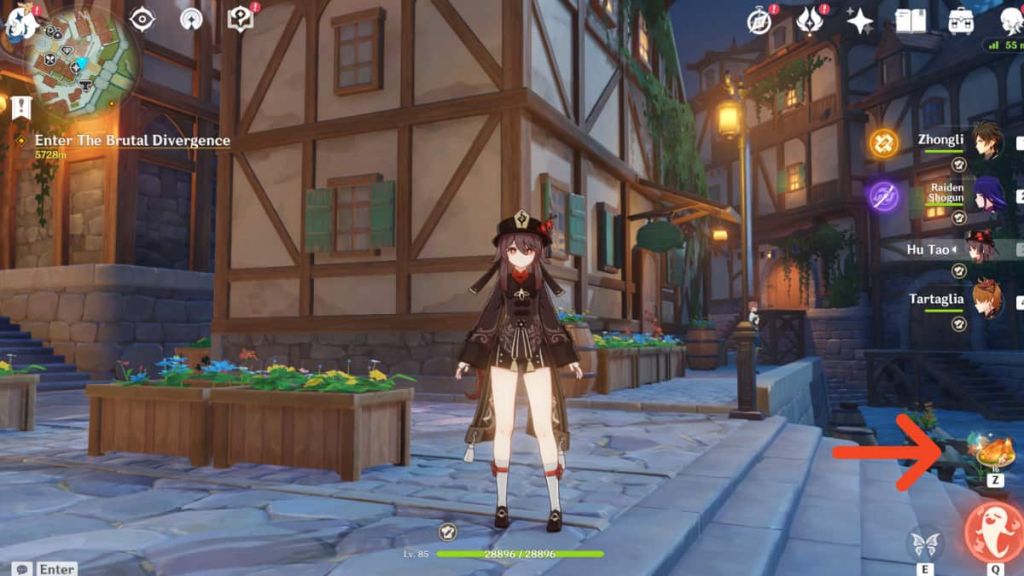 Since the NRE (Menu 30) takes up the Gadget slot, use these controls to consume your assigned dish:
PC: Z key
Mobile: Click the image of the dish
PlayStation: L1 + circle
Check out our Genshin Impact: Reputation System guide on Pro Game Guides to help you get your Monstadt Reputation up and obtain the NRE (Menu 30).