Sakura Bloom is a new collectible material in Genshin Impact that can be found scattered throughout Inazuma, specifically Narukami Island. You can identify a Sakura Bloom as a floating pink/purple energy ball with swirling petals, as shown below.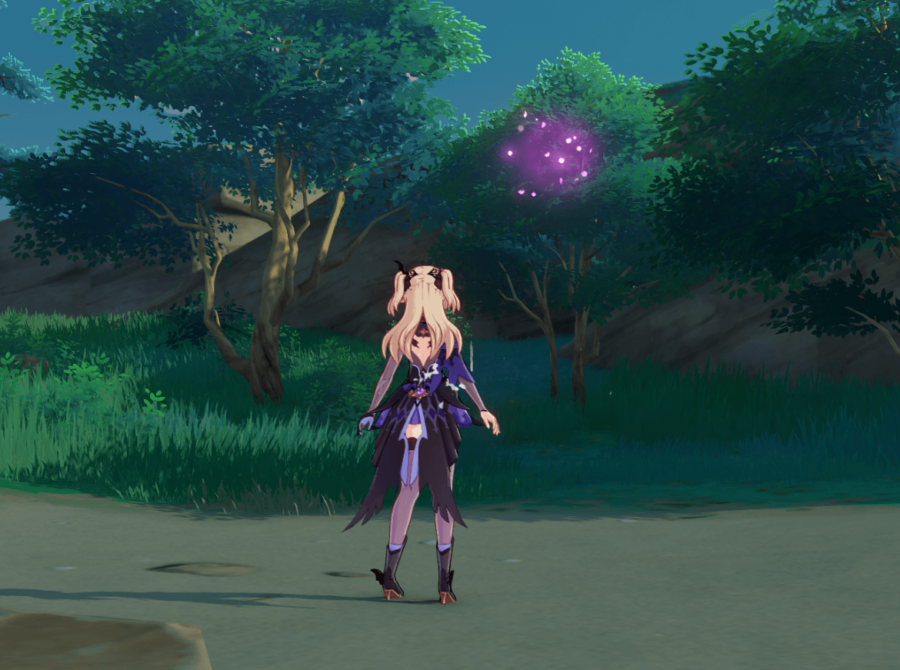 Getting Sakura Blooms isn't quite as simple as plucking them from the air, however—Travelers will need to take an extra step and use an Electro skill on this "energy ball" to unlock the ability to collect the Sakura Bloom.
Here are all the locations Sakura Blooms can appear on Narukami Island:
There is an especially heavy concentration of Sakura Blooms at the Grand Narukami Shrine.
Sakura Blooms will likely be used in a number of new Inazuma-style dishes, and they also serve as Character Ascension materials for Ayaka. Whether or not you plan to ascend this character, you should try to collect Sakura Blooms as early on as possible since you can use this ingredient for other purposes in your game.
Take our What is your Genshin Impact Vision quiz to find out which Archon you've been blessed by, or check out Genshin Impact Codes to snag free in-game rewards!