Genshin Impact's Genius Invokation TCG is a battle-oriented card game where you can create a powerful deck to overpower opponents, from NPCs to friends from Teyvat, and even other players in Co-op mode. Once you're ready to duel, here are all the ways you can search for opponents.
Where to find opponents for Genius Invokation TCG - Genshin Impact
There are plenty of ways to find opponents to play Genius Invokation TCG. Make sure that you've unlocked the game mode beforehand.
NPCs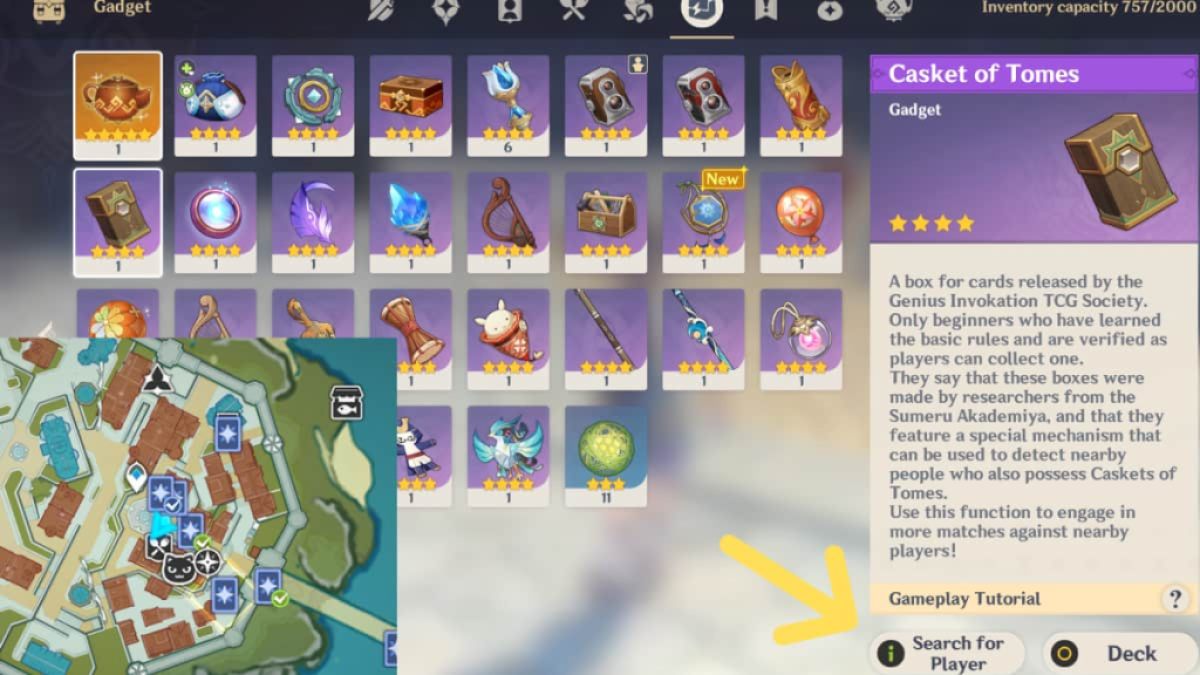 One way you can search for opponents is by using the Casket of Tomes. Open the Gadget Inventory, select Casket of Tomes, and click Search for Player. Blue card icons will appear on the map, indicating which NPCs you can battle against. There are two kinds of battles: Adventure Challenge and Duel. You can only unlock Duel at Player Level 10, so you'll be doing Adventure Challenges.
Invite Character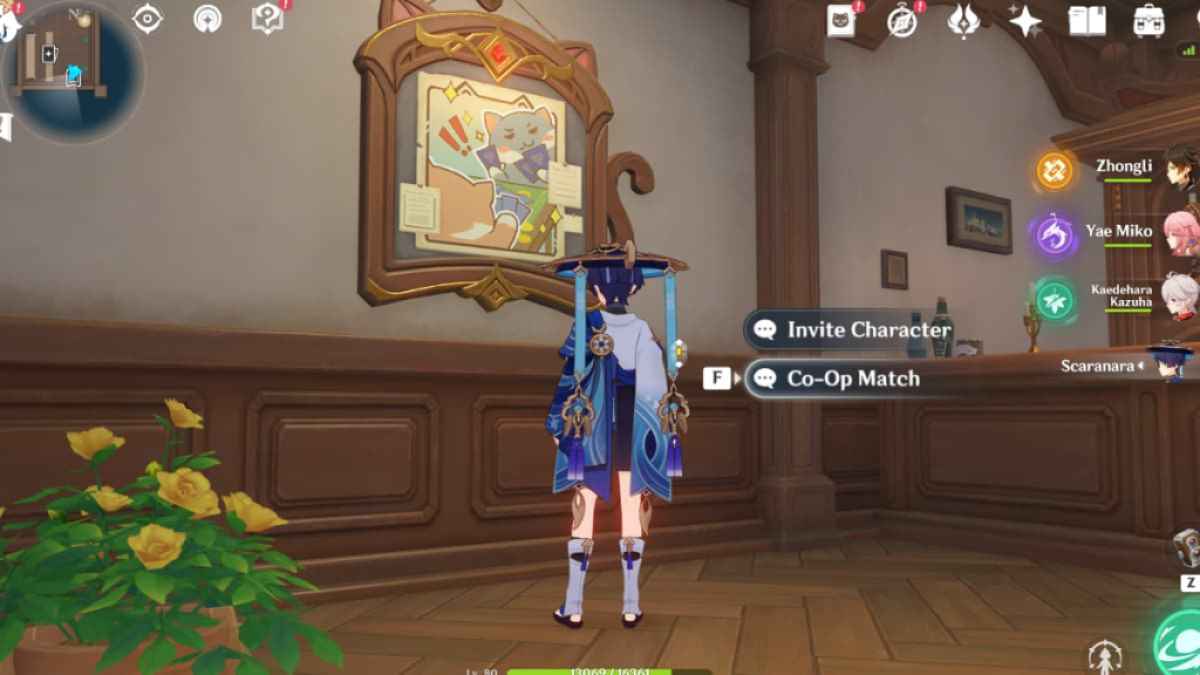 Head to The Cat's Tail, where you'll find a bulletin board to the left of the reception desk. Interact with it to Invite Character, where you can choose from an array of playable characters to invite for a duel. You must expend x1 Match Invitation (obtained by increasing Player Level) the first time you invite a character. There are two game modes: Friendly Fracas and Serious Showdown.
Co-op match
You can likewise interact with the bulletin board to the left of the reception desk in The Cat's Tail to begin a Co-op match against other players. You need to be at least Player Level 4 before you can either invite teammates already in your world or match with random players on the same server. Co-op matches are one-on-one and come with an Action Timer per turn, so you can't take too long making decisions.
Related: How to get & use Card Backs in Genshin Impact Genius Invokation TCG
Guest Challenge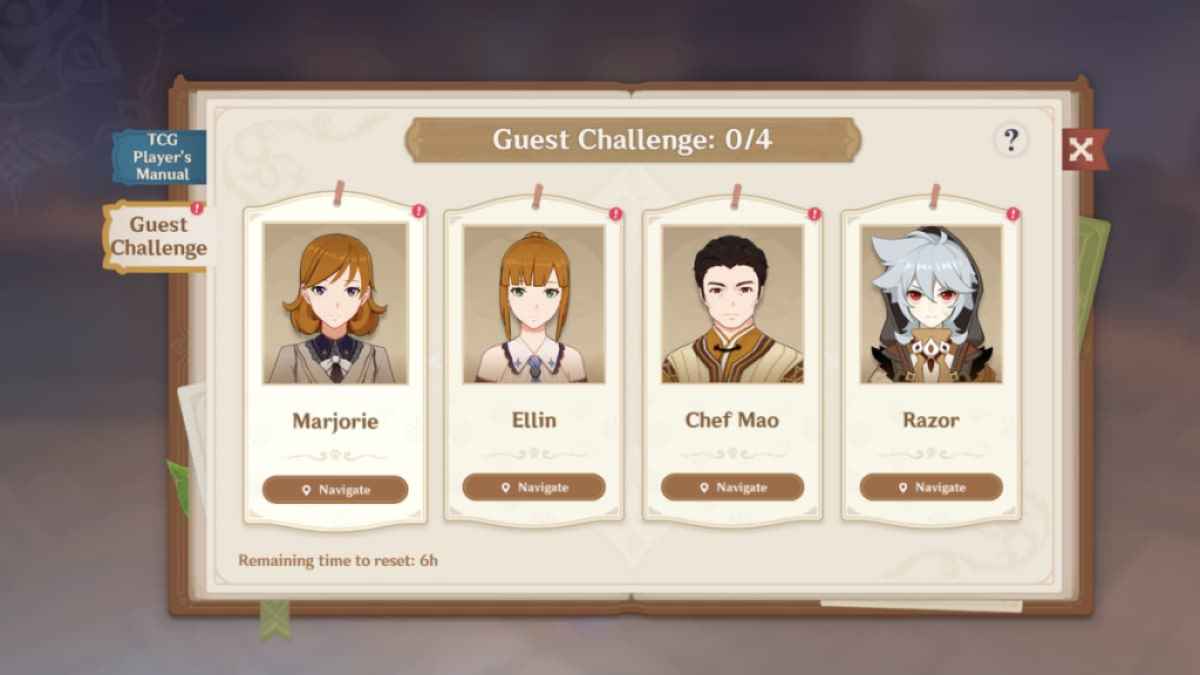 Upon reaching Player Level 2, you can start participating in Guest Challenges, and weekly duels in The Cat's Tail. You can find all the participants in the venue or by clicking on the TCG Player's Manual, which can only be accessed in The Cat's Tail.
Tavern Challenge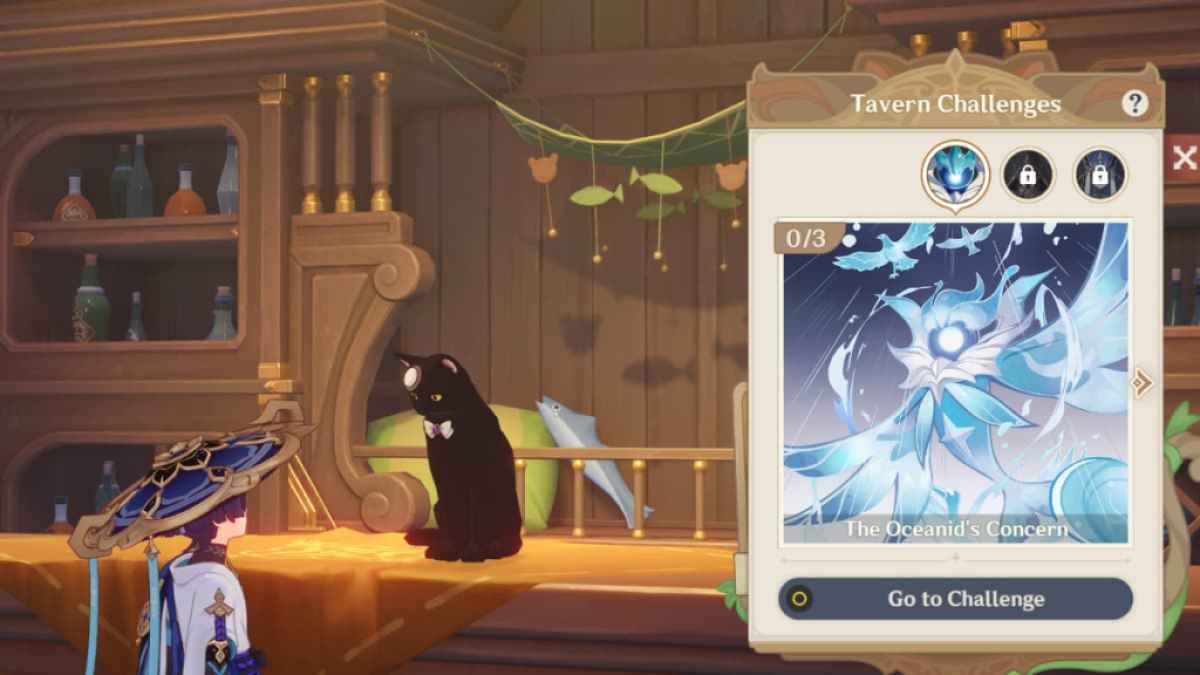 Tavern Challenges are unlocked upon reaching Player Level milestones, starting from Level 3. You can access them by speaking to Prince in The Cat's Tail and selecting Start a Tavern Card Challenge. You can get Character and Action Card rewards by completing the challenge objectives.
Check out our guide on How to change your deck in Genshin Impact Genius Invokation TCG here on Pro Game Guides to tune your best deck before every duel.