Genshin Impact's Genius Invokation TCG is a duel-style card game mode that's sparking inspiration across TCG fans in the community. From putting together a powerful deck to getting the most dripped Card Backs and dueling NPCs and playable characters alike, there's a lot to enjoy in the dizzying world of Genius Invokation TCG.
One of the most important parts of your journey to becoming the best of the best is to create various decks, customized based on your opponent. Here's how to change your deck to suit every battle in Genshin Impact.
How to update your card deck in Genius Invokation TCG - Genshin Impact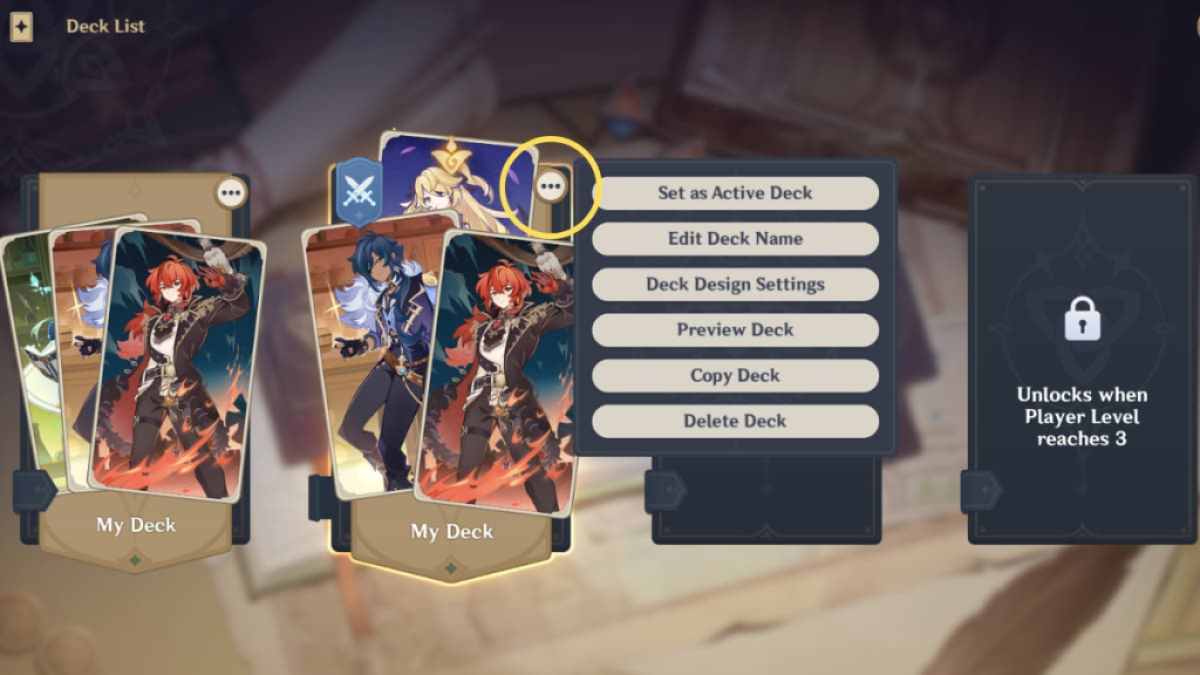 You can only change your deck before a duel, so make sure to make ample preparations before going around challenging the entirety of Teyvat. Start by selecting the Casket of Tomes from the Gadget Inventory, which can be obtained after unlocking Genius Invokation TCG. Select Deck to open up the deck-building interface.
Click on any of the unlocked slots to create a new deck or edit an existing one. You can unlock more slots as you increase your Player Level. Once you're happy with the deck, click on the three buttons on the upper right, then select Set as Active Deck. This will be your deck for any matches moving forward. Follow the same steps to change your deck, but make sure to do so before battle as there's no way to make changes after starting.
Related: How to unlock Genius Invokation TCG in Genshin Impact
How to edit your card deck in Genius Invokation TCG - Genshin Impact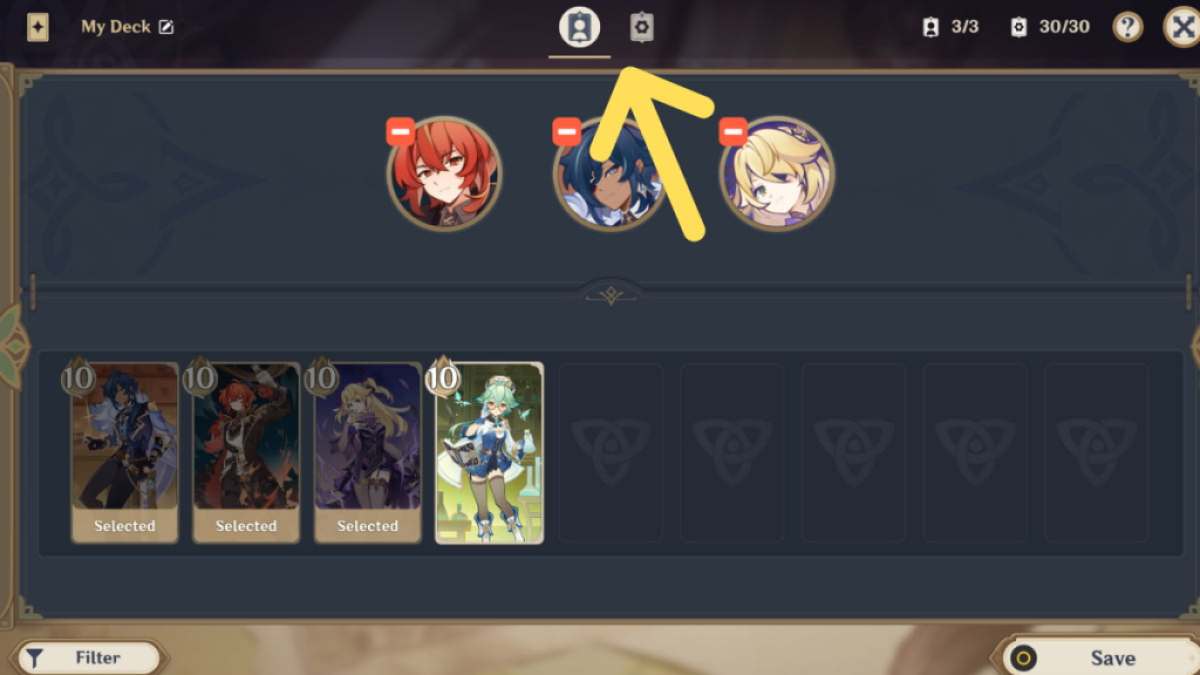 Click on any of your decks on the Deck List to make changes. You need to have exactly three Character Cards and 30 Action Cards to build a complete deck. We recommend picking Action Cards that complement your Character Cards. For instance, if your Character Cards are Pyro, Cryo, and Electro, then consider removing Action Cards that buff Geo attacks.
Check out our guide on How to get more Genius Invokation TCG cards in Genshin Impact here on Pro Game Guides to build your most powerful deck.