Resistance is Futile! is a Genshin Impact Challenger: Series VI Achievement that can be obtained by defeating an Aeonblight Drake that has increased resistance to at least two different Elements. To unlock it, you must challenge the Aeonblight Drake in its cave underneath Devantaka Mountain.
How to defeat an Aeonblight Drake that has increased resistance to two different Elements in Genshin Impact
Start by heading to the Aeonblight Drake's cave in the depths of Devantaka Mountain. You must challenge the boss and wait for it to gain an increased resistance against two different Elements, which happens after it releases a specific skill in battle. It's important to pay attention to your screen throughout the battle and make sure not to kill the boss too quickly, as it takes a while before the buffs kick in.
Related: Genshin Impact Nahida Story Quest Domain walkthrough – Sapientia Oromasdis Chapter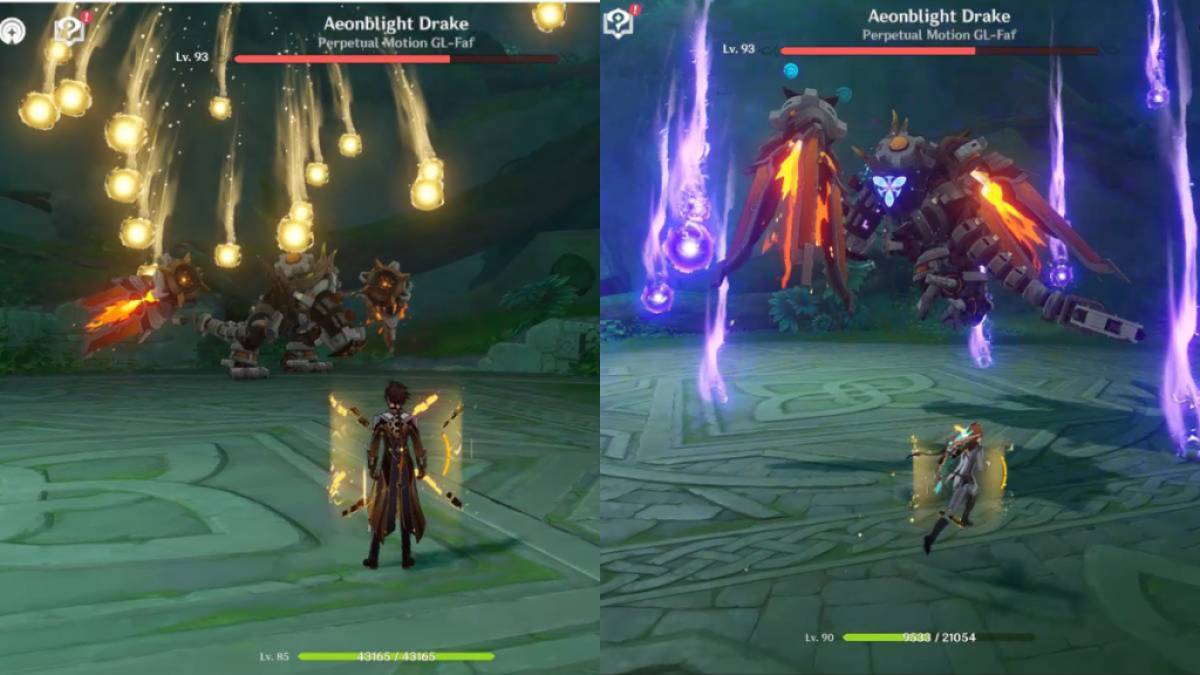 One of the Aeonblight Drake's skills involves attacking you with a plethora of Energy balls, which it can do both on the ground and while flying. It typically begins by clapping its wings together and charging a giant ball on its head before it releases the shower of attacks. After this skill ends, its resistance to an Element will increase.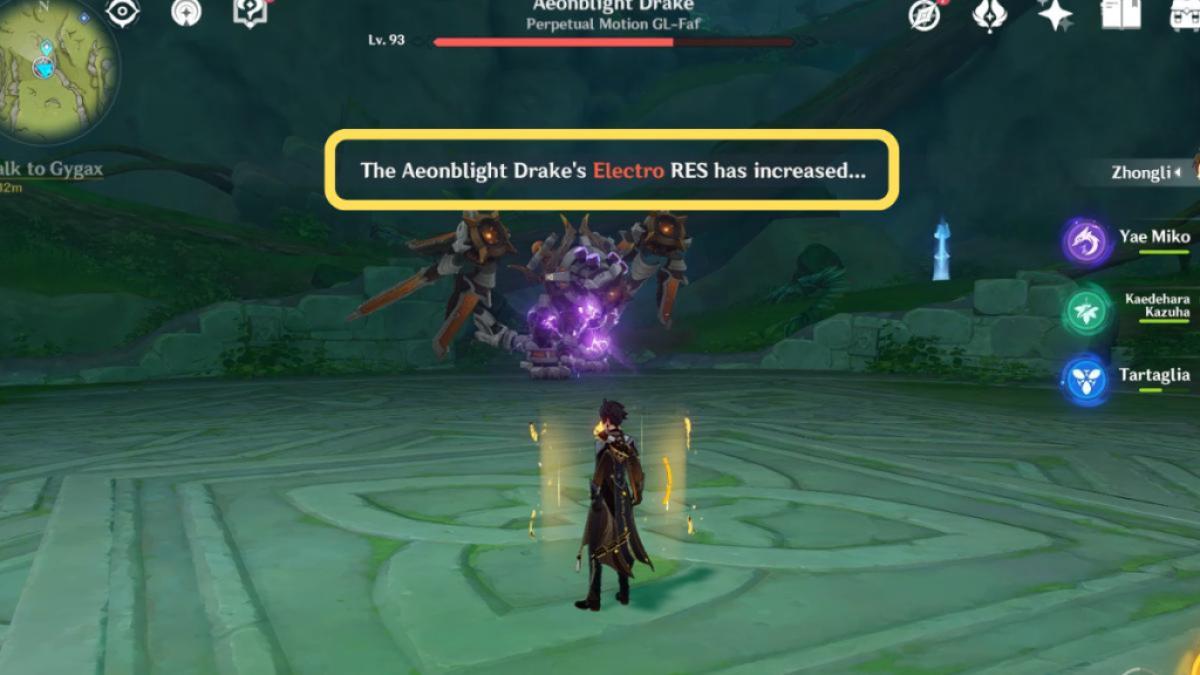 You will be notified about the boss' increased Elemental resistance on the screen, so make sure to pay attention. You need to keep the boss alive until it has gained resistance against two Elements. Once that's done, defeat the Aeonblight Drake to get the Challenger: Series VI Achievement called Resistance is Futile!
For more Aeonblight Drake Achievements, check out our guide on How to get the Victory is a Mindset Sumeru Achievement in Genshin Impact here on Pro Game Guides.