The new Toukabou Shigure sword is making its debut in the Genshin Impact Akitsu Kimodameshi Event. Here is everything you need to know to unlock the free 4-star weapon in the Test of Courage Akitsu Yuugei challenge.
How to get Toukabou Shigure in Genshin Impact Akitsu Kimodameshi Event?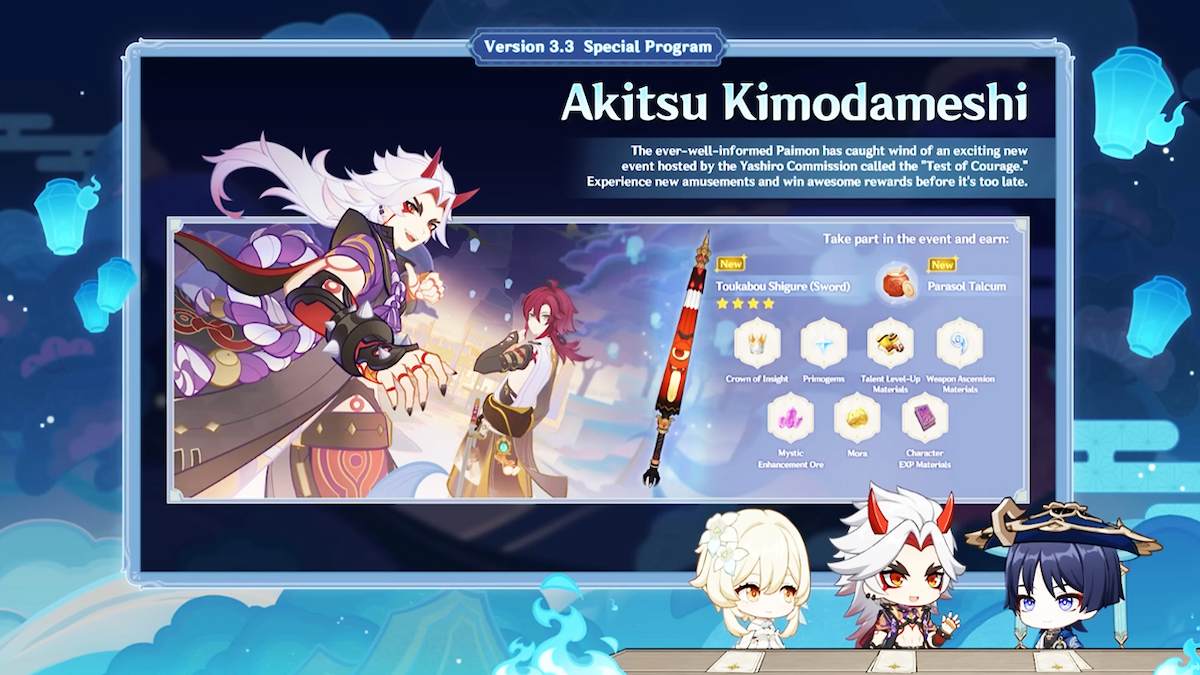 The Toukabou Shigure sword is a reward in the Akitsu Kimodameshi celebration. The special Genshin Impact 3.3 Event launches on December 15 and runs until January 02, 2023. Once the update goes live, you can find the Test of Courage quest line on a sea dock platform located just outside Chinju Forest in Inazuma. To participate in the special event, you will need to be at least Adventure Rank 30 and have completed the Chapter 2 Act 1 Archon Quest "Ritou Escape Plan." After gaining access to the event, you will be able to unlock the Toukabou Shigure sword by completing the series of challenges detailed below.
Related: 11 Best Action Cards in Genshin Impact Genius Invokation TCG
How to unlock Toukabou Shigure in Genshin Impact's Akitsu Yuugei Challenge?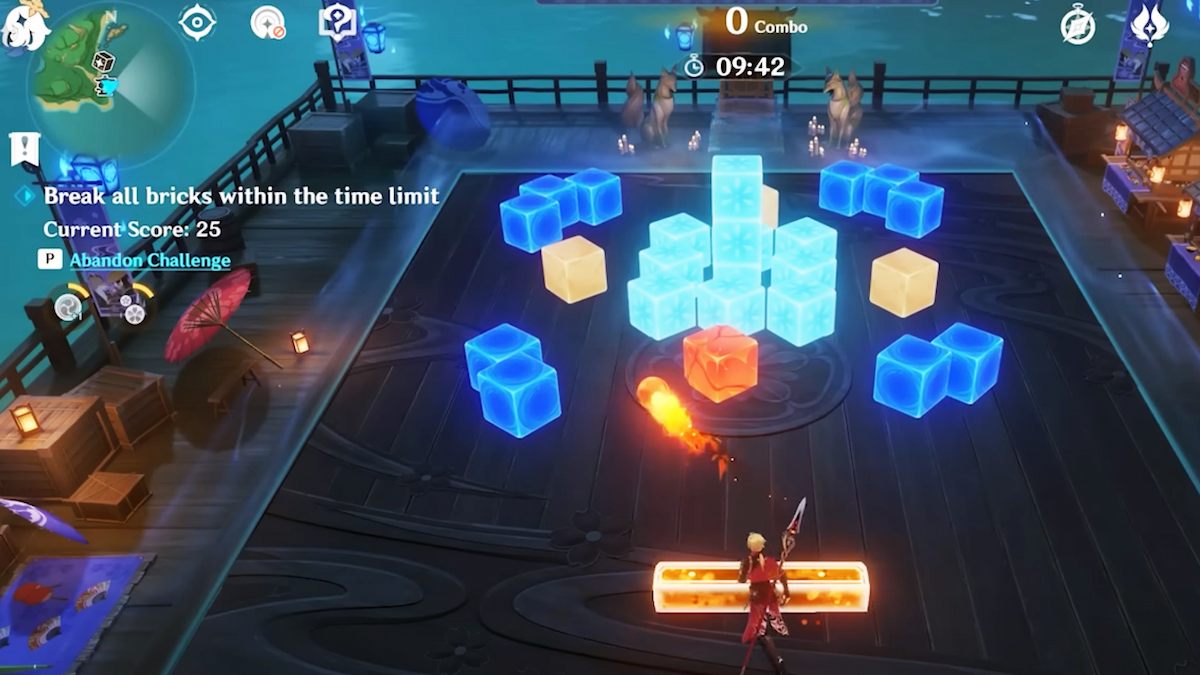 The Toukabou Shigure sword is unlocked in the Akitsu Yuugei challenge called Leisurely Pastime during the Kimodameshi Event. To obtain the weapon, you will need to complete a series of mini-games that revolve around destroying bricks, but you only need to complete the first event mini-game to claim Toukabou Shigure. Similar to the classic arcade games Arkanoid or Breakout, you will control a bar that bounces a ball back into a group of elemental bricks. Depending on your chosen hero, you can infuse the ball with elemental powers to deal more damage. The game also lets you create a team and attach modifiers to buff your attacks.
How to refine Toukabou Shigure in Genshin Impact?
If you are looking to upgrade the new Toukabou Shigure sword, you will need to unlock its Refinement Material Parasol Talcum through the event shop for 600 Courage Test Tickets each. To upgrade the umbrella sword to its maximum level, you will also need the Old Handguard, Narukami's Wisdom, Damaged Prism, Narukami's Joy, Turbid Prism, Kageuchi Handguard, Framed Handguard, Narukami's Affection, Radiant Prism, and Narukami's Valor items. Because of its Elemental Mastery Bonus Effect, the new sword is shaping to be a perfect weapon for 5-star Anemo hero Kazuha.
For more information on Genshin Impact, check out How to increase Player Level in Genius Invokation TCG here on Pro Game Guides.