If you're a player of Zelda: Breath of the Wild then you no doubt have discovered quite a few similarities in Genshin Impact. One of those commonalities is the fact that there's a stamina system. This not only impacts how far you can sprint, but it is also required when climbing and gliding around in the game. While this is a fine mechanic, it can be quite annoying when you are running out of juice as you are attempting to reach a high spot when climbing or just traveling between locations! We'll take a look at what you can do to extend your sprinting, climbing, and gliding capabilities.
Increase Your Stamina
To get more Stamina in Genshin Impact, you will need to make offerings at a Statue of The Seven. These are large pillars that can be found across the map in which you can interact with to refill missing parts of your map, travel to as waypoints, restore party's health, change your main character's elemental talent, and even gain more maximum stamina!
The Statue of The Seven requires you that you offer it either Anemoculus or Geoculus which are Oculi that can be found on the map. They are usually in hard to reach places, but you will know one is nearby when you see a little star icon on your map. You should always try to collect these, because the offer requirement increases each time you level it up. There are ten levels in total, in which you will get +7 max stamina for the first two levels, and +8 for the additional eight levels until you max out the ability to offer anymore.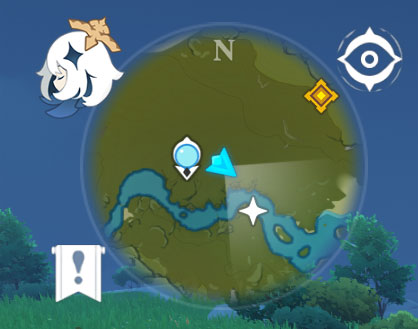 There are nine of these statues in total, which you can find the map below. You will want to make sure to visit each one of them as you reach the area they reside in. You can make the offerings at any of them, but it's helpful to have all of the locations interact with because you can change your main character's elemental status if you'd like. If you're looking for the Oculi, you can find all of those on this interactable map, which is where the map below is from!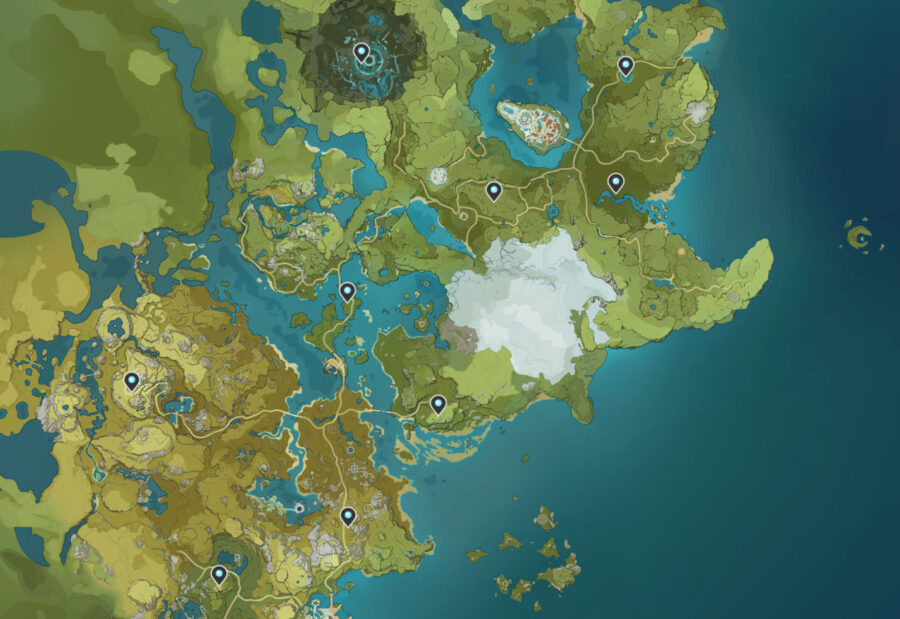 Stamina is obviously one of those pain points in the game right now. You will find yourself constantly running out while you are running around the map, so getting more will help quite a bit as you traverse the different lands!
We have a whole bunch of more guides on starting you out in this new game in our Genshin Impact section!