Genshin Impact players are eagerly awaiting the new 1.4 update on March 17, which features characters like Venti and new addition Rosaria, as well as a new Dating Sim quest called Hangout Events. To make things even more exciting, miHoYo has just opened up a closed beta testing server for the upcoming 1.5 update. While the chances of being selected as a beta tester are slim, you still have a shot at getting an exclusive sneak-peek of what's to come, so why not sign up?
Note: In order to register as a beta tester, you'll need to 1) be over the age of 18, and 2) sign an NDA. Basically, an NDA restricts you from streaming or sharing the 1.5 Genshin Impact content in order to decrease the chances of leaks. This is a legally binding contract, so don't try to work around it, or you'll find yourself in trouble!
How to Sign Up for Genshin Impact's 1.5 Beta Test Server
Before you apply on the official 1.5 Beta Testing application, you'll need to already have the following:
Genshin Impact UID
miHoYo forum account
Discord tag
Genshin Impact on PC or mobile
Once you meet all these requirements, head on over to the Google Docs form provided by miHoYo. The form will ask you for various account information, as well as your age, server, platform (Playstation is not an available option), Adventure Rank, and how many hours you are willing to play. Make sure to answer all questions honestly.
In case any of you wants to give it a try, here's the official Genshin Impact's 1.5 Beta Testing application:https://t.co/CDhtmx5jBa

Best of luck, guys. In case you - by some miracle - gets accepted, miHoYo will contact you and tell you how to proceed.

— Seewlie (@Seewlie) March 12, 2021
Additionally, you can also join the official Genshin Impact discord server and sign up for beta testing under "announcements."
What to Expect in Genshin Impact's 1.5 Update
Despite growing evidence that Inazuma will soon be made available, fans believe that the new region will not be included until the 1.6 update, scheduled for early June. However, there are rumors that a smaller region in Liyue called the Chasm (currently marked as inaccessible on the game map) will open up in Genshin Impact 1.5.
The two characters anticipated to join the cast are Baizhu, the caretaker of Qiqi, and Yaoyao, a young girl who works for Ganyu. While it's more probable that Baizhu will be an included character—Qiqi, after all, is rumored to have her own storyline quest in the 1.5 update—Yaoyao's arrival is harder to predict. Regardless, both characters seem to be bringing with them an elemental power that no other Genshin Impact characters currently possess: Dendro.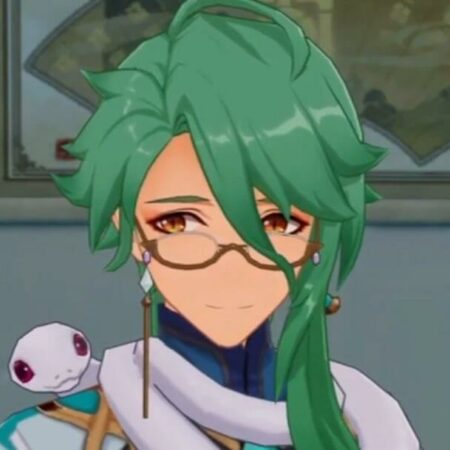 As more information becomes available on the upcoming Genshin Impact 1.5 update, we'll continue to report everything we find. Until then, send in your beta testing application and cross your fingers to be picked!
Interested in all the latest Genshin Impact news? Check out some of our other articles to read up on the Genshin Impact 1.4 Leaks, upcoming banners, and, of course, codes for free primogems!