Head to the depths of Shirikoro Peak, and you'll find various symbols printed on the cave's walls. These are Ishine Scripts, some of which are related to the Stone Slate Hidden Exploration Objective, while others make up another standalone puzzle.
To start this puzzle, you need to equip the Peculiar Pinion Gadget, which you can obtain by completing the Octave of the Maushiro—the second part of the Through the Mists questline.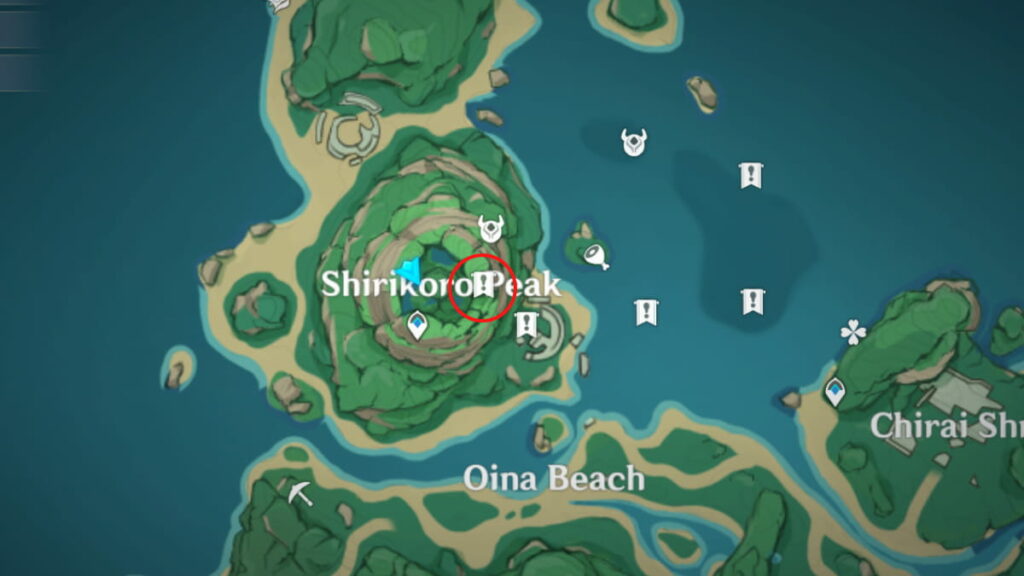 Start by heading to the area circled in the image above. You'll find yourself on a platform with a lone Thunderbird Statue. Interact with it using the Peculiar Pinion Gadget to prompt symbols on the wall to appear.
Related: How to solve all Tsurumi Island Stone Slate Ishine Script puzzles in Genshin Impact
There are six symbols in total, but only four are glowing. On the wall to the left, touch the Ishine Script symbols that match the glowing ones that appeared.
Keep in mind that you must only touch the symbols on the wall indicated in the image above in no specific order. If you fly deeper into Shirikoro Peak, you'll find other Ishine Script symbols—but those are connected to a different puzzle.
Completing this puzzle will reward you with an Exquisite Chest.
Check out our guide on How to solve the Ishine Script wall puzzle in Mt. Kanna Genshin Impact, which solves a similar puzzle to this one!