The Three Realms Gateway Offering is a 40-day event that runs from Feb. 17, 2022, to Mar. 30, 2022. It's set in Enkanomiya, the region hidden beneath Watatsumi Island. Within this limited-time region, you can play through an array of new puzzles unique to the Three Realms Gateway Offering.
In the east of the region, where the Evernight Temple would normally be, you'll find a locked mechanism in front of a gate, as well as multiple Electro Monuments nearby. Solve this puzzle to get two Exquisite Chests, two Precious Chests, and one Luxurious Chest!
Related: How to solve the Electro Monument and Seelie Luxurious Chest puzzle in Genshin Impact — Three Realms Gateway Offering Event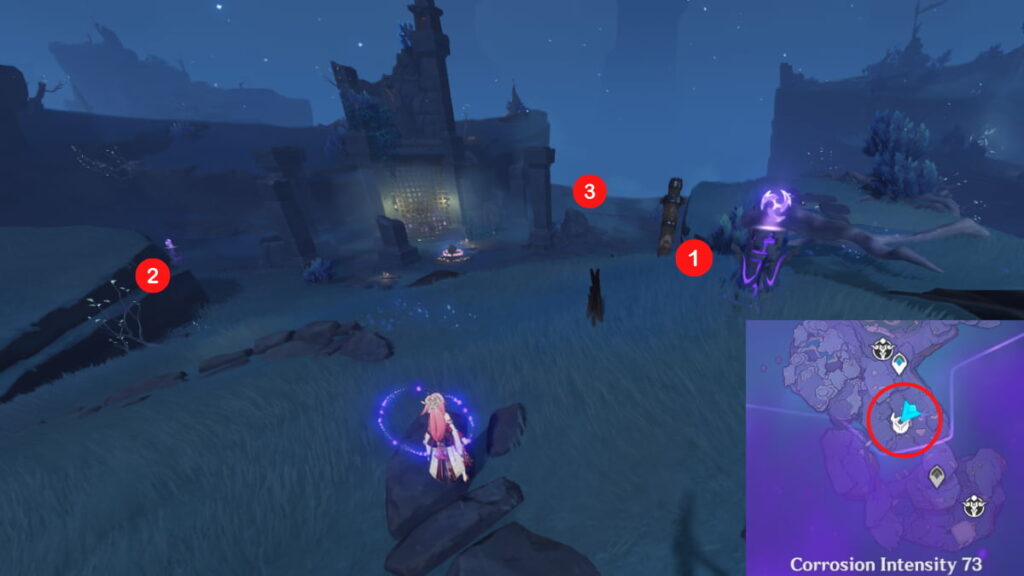 Start by heading to the area circled in the image above. It's located east of the Three Realms Gateway Offering, in-between the two Teleport Waypoints. You'll find a locked mechanism, as well as locked Electro Monuments in its front, east, and west.
First Electro Monument: Defeat the Hilichurls on the cliff to unlock it, then activate it with an Electro Attack. There's an Exquisite Chest beside the Monument that can be claimed after cleansing it with the Bokuso Box.
Second and Third Electro Monuments: Defeat the two Ruin Sentinels beside each Monument, then activate them with Electro Attacks.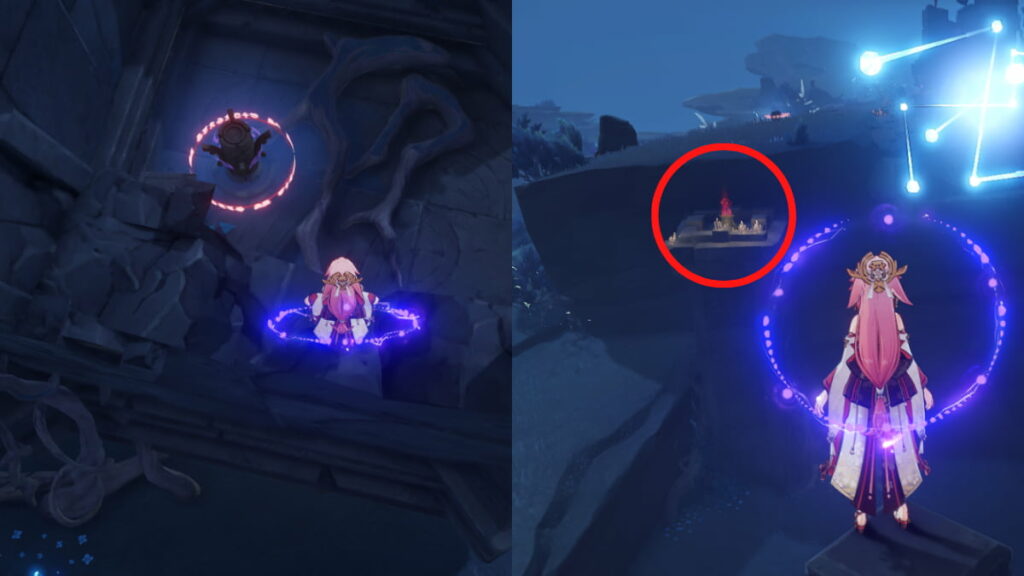 Climb the gate to locate the fourth Electro Monument. To unlock it, complete the Time Trial Challenge located on the pillar across. It's an archery challenge that involves shooting five exploding barrels within one minute.
After completing the Challenge, the Electro Monument will unlock and will spawn an Exquisite Chest beside it. Activate the Monument with an Electro Attack. When all four Monuments have been activated, the mechanism in front of the gate will unlock.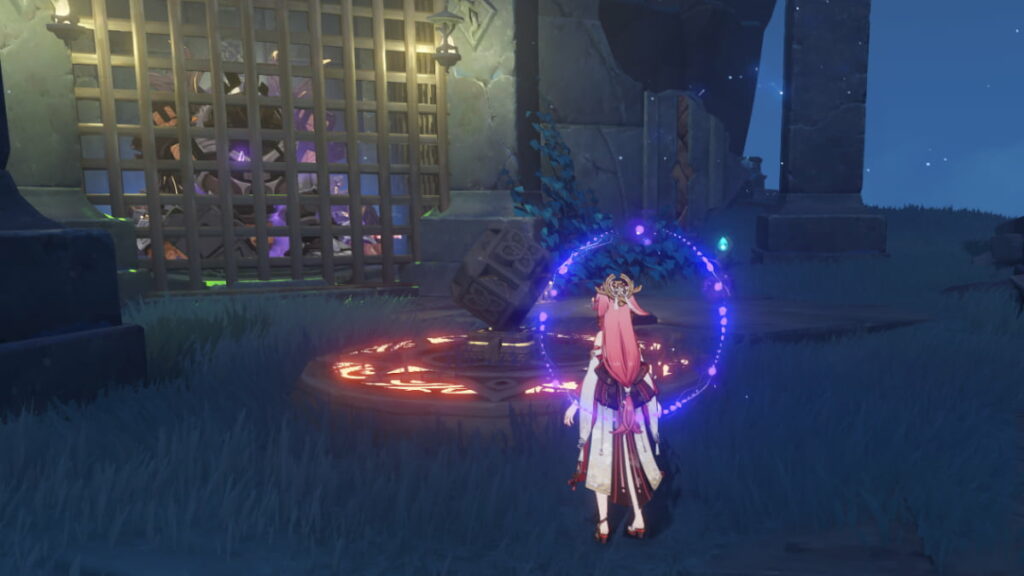 Interact with the mechanism to open the gate. A battle with the Ruin Grader inside will prompt. After defeating it, you can loot two Precious Chests and one Luxurious Chest.
Check out our guide on How to complete the Three Realms Gateway Offering: Part II Event Quest in Genshin Impact to cleanse part of the region.