The Three Realms Gateway Offering is a 40-day event that runs from Feb. 17, 2022, to Mar. 30, 2022. It's set in Enkanomiya, the region hidden beneath Watatsumi Island. All players who have completed the following prerequisites are eligible to participate:
Reach Adventure Rank 30 or above
Complete the Archon Quest Chapter II: Act II - Stillness, the Sublimation of Shadow
Complete the Enkanomiya World Quest Erebos' Secret
Some of the most important event resources you need to farm are Light Realm Sigils, which can be used to upgrade the Bokosu Box. These can be obtained from Luxurious Chests.
Unlock one by solving the Electro Monument and Seelie puzzle northwest of the Dainichi Mikoshi, in the area that would normally be The Narrows. Start by heading to the location circled in the map below.
Related: How to use the Bokuso Box in Genshin Impact — Three Realms Gateway Offering Event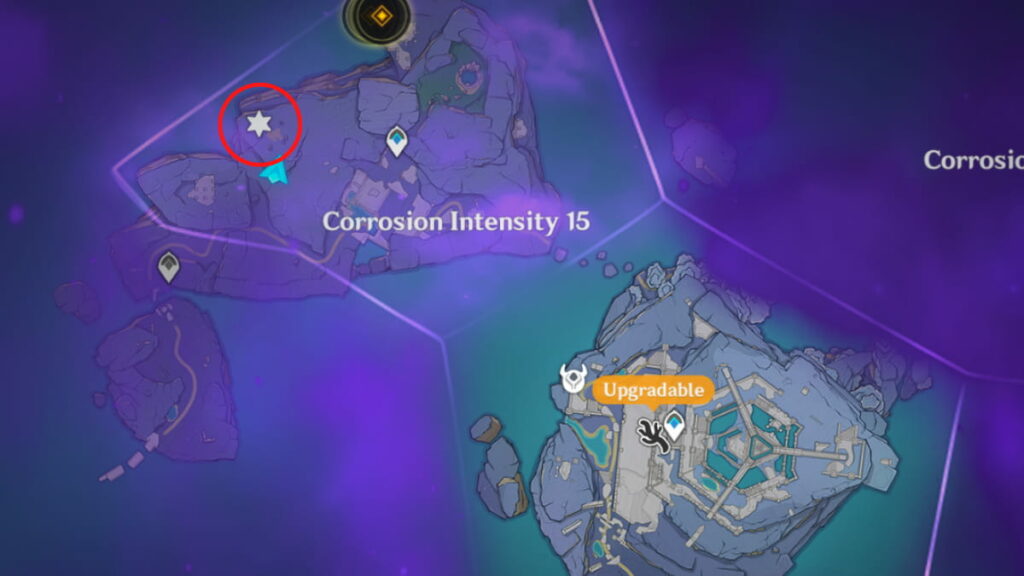 There, you'll find five Electro Monuments, as well as an Electro Seelie. Approaching the Seelie will prompt it to flit from one Monument to another, indicating the same order in which the latter should be lit. See the image below for a reference on what order to activate the Electro Monuments using an Electro Attack.
Once all five Monuments have been activated in the correct order, as shown above, monsters will spawn in two waves. Make sure that you have the Bokosu Box equipped to lift the darkness off of them—otherwise, they will be unkillable.
First Wave: Pyro Abyss Mage and Electro Abyss Mage
Second Wave: Stonehide Lawachurl, Dendro Samachurl, and some Hilichurl fodder
After both waves of enemies are defeated, the Luxurious Chest at the center of the clearing will unlock. Loot it to obtain 25 Light Realm Sigils, among other rewards.
Check out our guide on Where to farm Aphotium Ore in Genshin Impact — Three Realms Gateway Offering Event to find important resources in the void-filled Enkanomiya.