The underground passage in Shirikoro Peak is home to a number of puzzles, some of which may—quite literally—live behind walls, where the naked eye can't see. Solving the mystery of the walls in the underground passage will lead you to find Star-Shaped Gems, which lead to another overarching puzzle in Tsurumi Island.
Players who have completed the World Quest Octave of the Maushiro can unlock this hidden puzzle. Start by heading to the areas circled on the image below.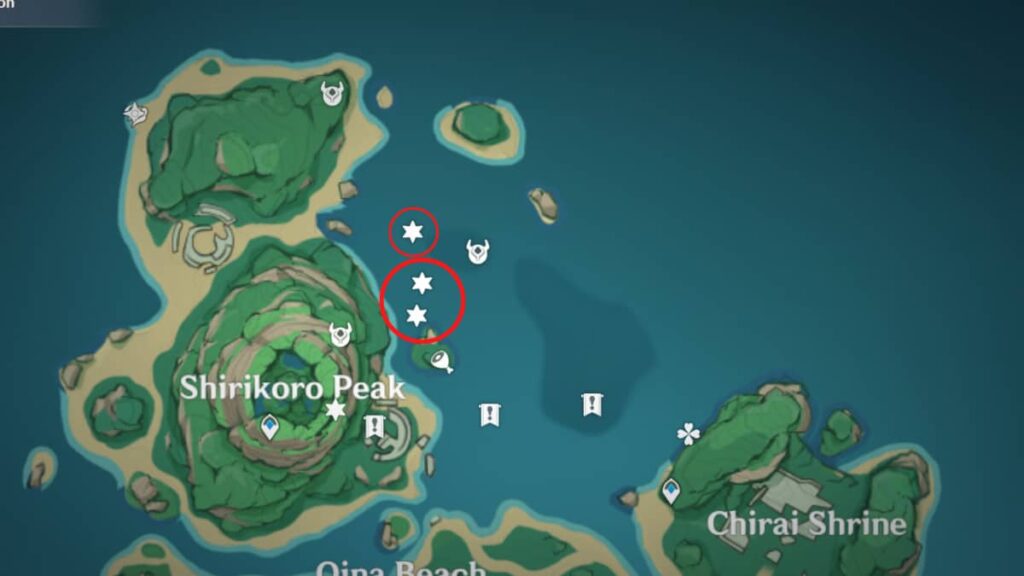 Keep in mind that while the circled locations are in the middle of the ocean, you can't ride a Waverider to get to them. You must drop down to the depths of Shirikoro Peak and access the underground passage to find the correct areas.
Finding the Star-Shaped Gems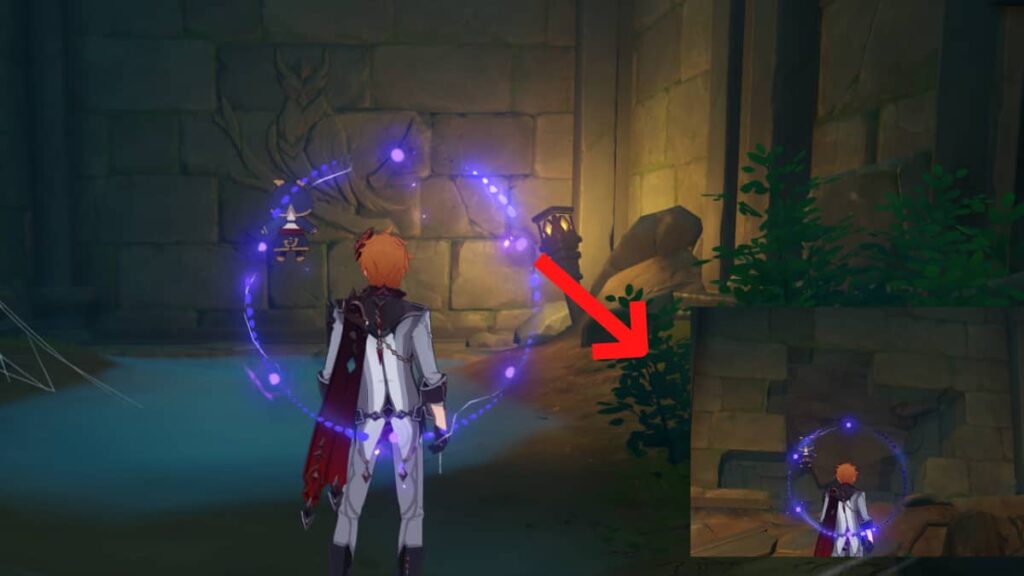 In the three circled areas, you'll notice carvings on the wall that depict the Thunderbird. Use the Peculiar Pinion Gadget on the walls to reveal a hidden room.
You can find the Star-Shaped Gems in Investigate spots inside the hidden rooms. Make sure to interact with them to pick up the Gems, or the puzzle won't progress. In total, there are three hidden rooms with one Star-Shaped Gem each.
Related: Where to find all Remarkable Chests on Tsurumi Island in Genshin Impact
You'll easily find the Investigate spots in two of the areas. But for the area with a puddle, you'll find another puzzle inside the hidden room, which you can ignore. Instead, look up; you'll see a hole in the ceiling. Climb up and you'll find the Investigate spot with the Star-Shaped Gem.
Opening the Murals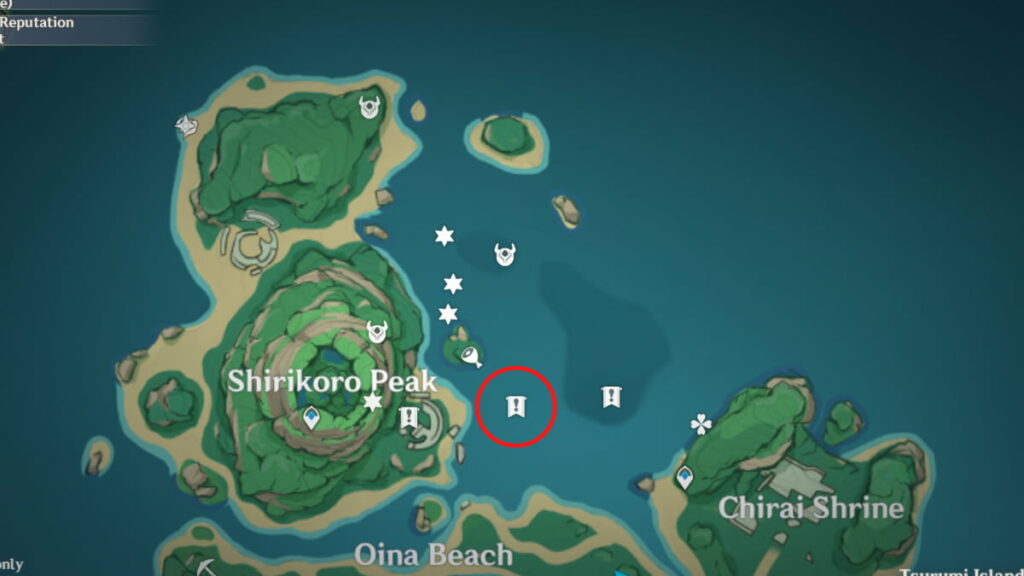 Traverse deeper into the underground passage and head to the exact location marked on the map above. There, you'll find a room with three murals.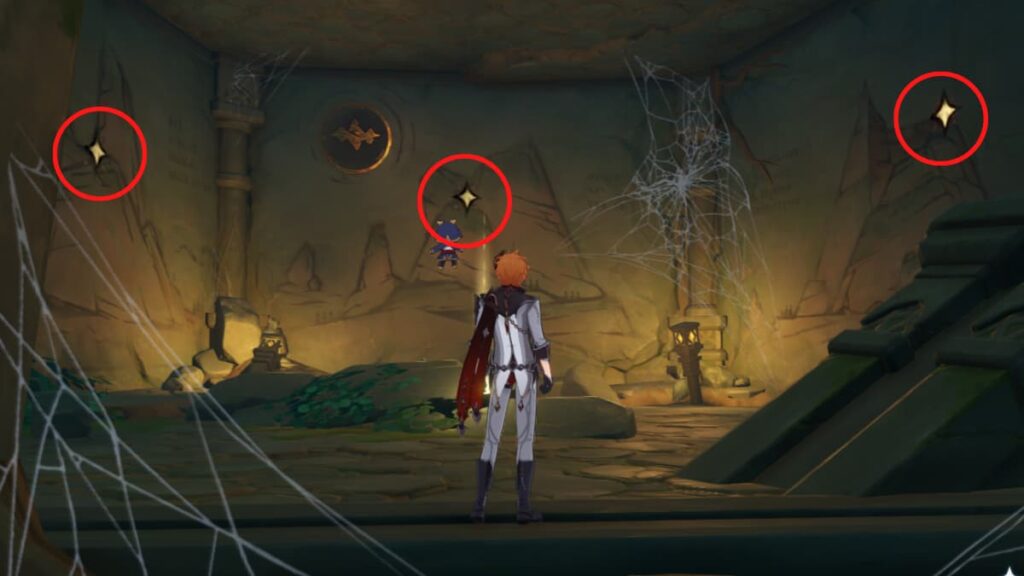 Interact with the three murals to Open them, which will essentially place one Star-Shaped Gem in each. Afterward, a cutscene will play. Three Electro Seelies will appear and fly away. The locations that the three Seelies fly to correspond to the imagery in the murals.
Chasing the Electro Seelies
The three mountains depicted in the murals are Shirikoro Peak, Mt. Kanna, and the unnamed mountain to the right of the Moshiri Ceremonial Site. Their exact locations are circled in the image above.
Upon climbing up the mountains, you'll find the Electro Seelies, which you need to chase after. Keep your eyes peeled—the Electro Seelies travel faster than you and across longer distances than usual, so they're easy to lose.
All three Electro Seelies will eventually land on the same cliff beside Stormstones that emit a white glow. After completing this puzzle, you'll be rewarded with a Luxurious Chest.
Check out our guide on How to complete The Saga of Mr. Forgetful World Quest in Genshin Impact, which you can do in conjunction with this puzzle.