The Remarkable Chest contains Furnishing Blueprints that you can craft and place in the Serenitea Pot. While not a conventional Chest, it still counts toward treasure-hunting Achievements, but it doesn't give Electro Sigils. In total, there are 46 Remarkable Chests around Tsurumi Island.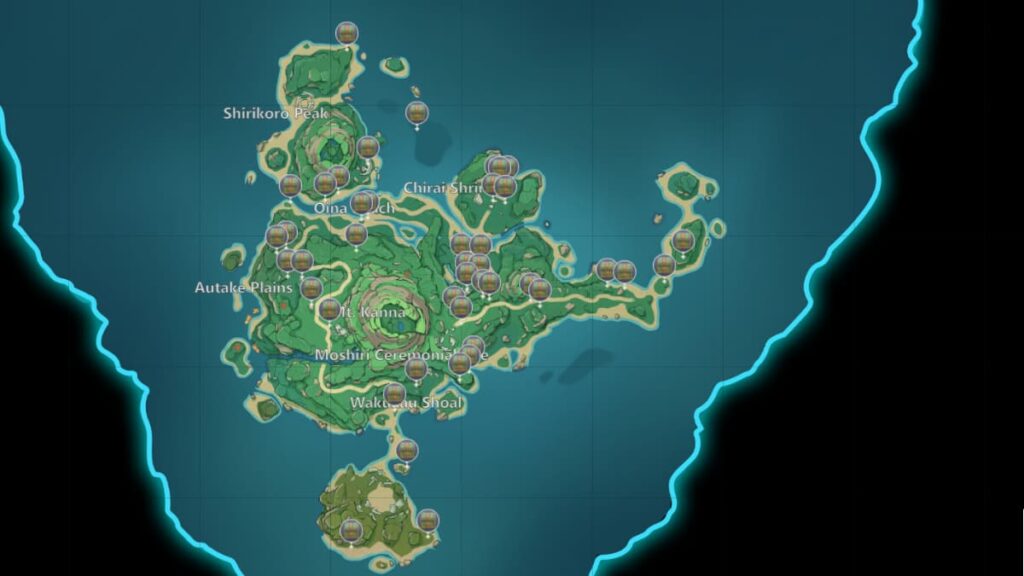 Treasure-Hunting Tips
Not all Remarkable Chests spawn at the same time. Seven Chests unlock one day after completing A Particularly Particular Author. Twenty-two Chests unlock one day after completing Octave of the Maushiro. And 17 Chests unlock one day after completing The Sea of Fog and the Rite of the Trees.
Some of the Chests disappear if you don't pick them up on their designated spawn date. But they will respawn again at a later date—simply check back at the locations you missed.
Related: How to get Red, Blue, and Yellow Dye in Genshin Impact
Remarkable Chest Reward List
Check out the list of rewards you can get from the Remarkable Chests below. Remember: they're all Furnishing Blueprints and not pre-made furniture!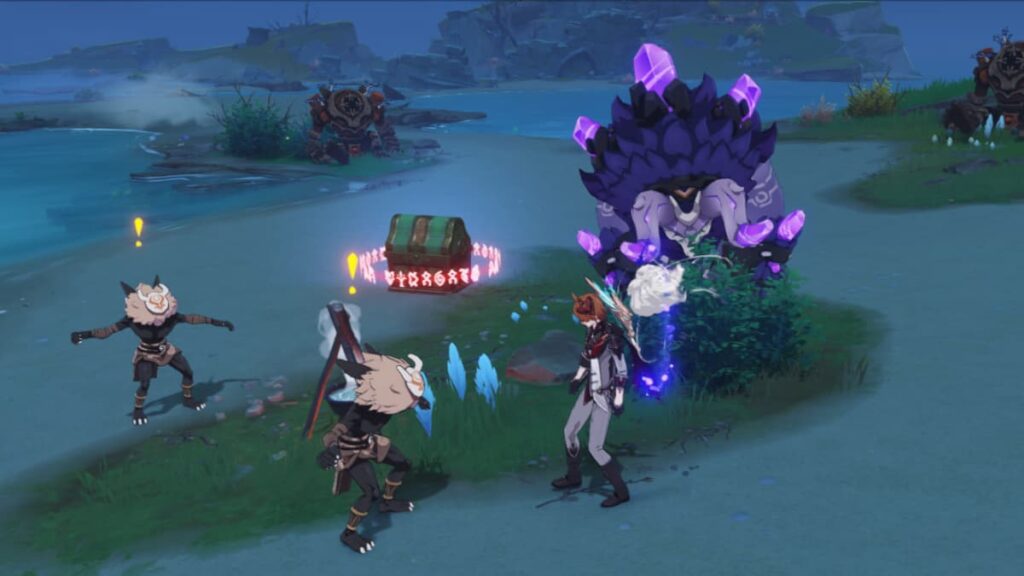 First Round
Maple Wood Bookcase: Inkheart
Kouki Aralia Mask Rack
Teahouse Long Table: Seamless Seating
Jade Wilds
Rural Concealment
Ancient Branch Shrine
Court of the Upright
Second Round
Key Gateway Beneath the Clouds
Fence Corner: Long Watch
Inazuman Bamboo-Roofed Home: The Long Peace
Yumemiru Seiken Offering Box
Otogi Countryside Street Lamp
Festival Kiban Store
Otogi Tanin Wood Barrel
Sky Kitsune State Hakushin's Legacy
Otogi Kintake Fence
Yumemiru Saikyo Fortune Slip
Yumemiru Kuukai Street Lamp
Otogi Rakushi Square Stool
Official Residence Corridor: Power's Reach
Otogi Wood Rice Cake Soup
Fruit and Veggie Stall: Good Honest Flavor
Inazuman Home: The Work Of Generations
Sakura-Hued Street
Replica Ancient Otogi Crate
Scholarly Trove
Maple Wood Bookcase: Trove of a Thousand Tomes
Calligraphy Set: Proper Penmanship
Summer Night's Recollection
Third Round
Key Fence: Self-Restraint
Inazuman Store: Numberless Gems
Inazuman Bamboo Roofed Home: Wild Heart
Simple Otogi Street Lamp
Otogi Rakushi Square Table
The Fruit Farmer's Thrift
"Kokutan" Thick-Walled Clay Water Tank
High-Flying Fish Flag
Fortune Slip Stand Omen Reader
Umbrella Shop: Drapes of Differing Dreams
White Fish Tallow Candle: Evenlight
Teahouse Candlestand: Scentless Flame
Five-Lantern Festival Gate
Otogi Kintake Courtyard Gate
Inazuman Official Residence: Strict Adherence
Inazuman Home: Easy Adaptation
Festival Teiban Store
Check out our guide on Where to buy Furnishing Blueprints in Genshin Impact to further expand your library of Blueprints.