Begin the Genshin Impact world quest Treatment on the Island by speaking with Yasumoto at the location marked below, on Yashiori Island.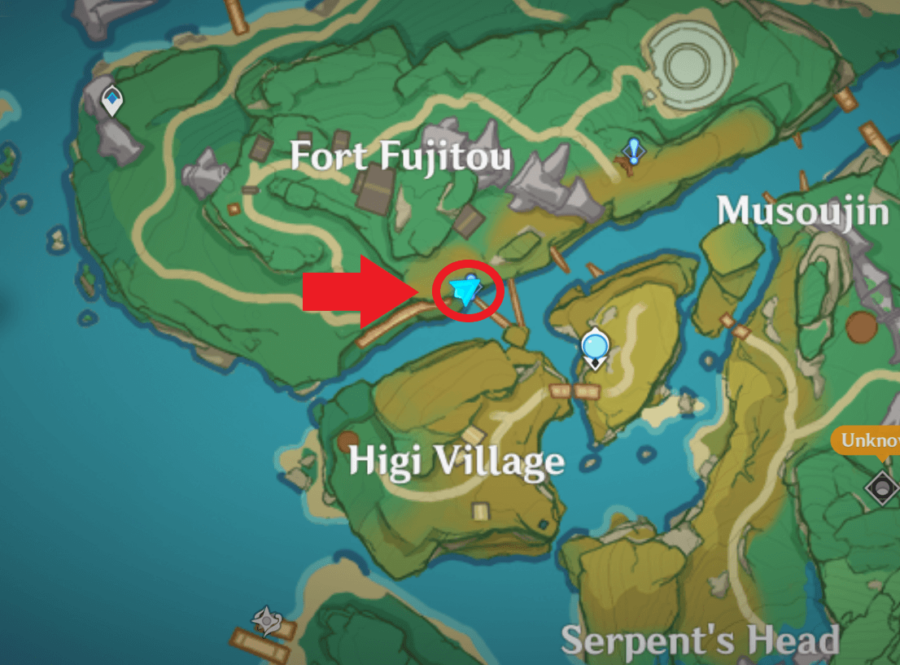 Related: Genshin Impact Orobashi's Legacy: Part I Quest Guide
You'll need to gather 12 Naku Weeds to fulfill Yasumoto's request—don't forget that you can buy five Naku Weeds per visit from Aoi in Inazuma City.
Once you have 12 Naku Weeds, talk to Yasumoto and then turn your clock to 18:00-21:00 the following day before speaking with him again.
Talking to Yasumoto now will trigger a quick fight. Take down the enemies that appear, and then speak with Yasumoto once more to complete Treatment on the Island and earn:
Adventure EXP (250)
Mora (30,000)
Primogems (30)
Hero's Wit Books (3)
After quest completion, you can continue to leave 12 Naku Weeds in the bamboo basket outside of Yasumoto's house. On the first and second day of doing so, the Naku Weeds will be replaced by an Exquisite Chest. Note that you cannot turn the game clock to speed up this process; you'll need to wait an entire day each time you leave the Naku Weeds.
After leaving another 12 Naku Weeds on the third day, you'll be prompted to look for Yasumoto using your Elemental Sight. This part of the quest is glitchy and will lead you nowhere, so move straight to collecting the three Pharmacist's Notebooks that are scattered around Fort Fujitou.
The exact locations of these Notebooks can be seen below (make sure to note the mini-map location as well). Collecting these will reward you with the "A Doctor's Odyssey" achievement (five primogems).
After collecting all three Notebooks, teleport to the waypoint south of Jakotsu Mine and turn around to find a Luxurious Chest and a basket of Naku Weeds.
Complete the Genshin Impact Sakura Aborism quest by finding all of the Sakura trees, or read about the next upcoming Wish banner.