The Three Realms Gateway Offering is a 40-day event that runs from Feb. 17, 2022, to Mar. 30, 2022. It's set in Enkanomiya, the region hidden beneath Watatsumi Island. All players who have completed the following prerequisites are eligible to participate:
Reach Adventure Rank 30 or above
Complete the Archon Quest Chapter II: Act II - Stillness, the Sublimation of Shadow
Complete the Enkanomiya World Quest Erebos' Secret
What are Light Realm Sigils?
Light Realm Sigils are event currencies that can be used to upgrade the Bokuso Box. It's an important gameplay mechanic that will allow you to increase your resistance to Corrosion and the Box's capacity to hold light. These will, in turn, grant you a plethora of rewards, including the event weapon, Oathsworn Eye, Primogems, and more.
Related: How to use the Bokuso Box in Genshin Impact — Three Realms Gateway Offering Event
How to Farm Light Realm Sigils
Loot Chests
Light Realm Sigils are pretty easy to farm because you can get them from looting Chests of any rarity within the Three Realms Gateway. It's highly recommended that you get the Bokuso Box up to level 2 as fast as possible, as it will reveal the locations of all Chests in the mini-map.
Common Chest: x5 Light Realm Sigil
Exqusite Chest: x10 Light Realm Sigil
Precious Chest: x20 Light Realm Sigil
Luxurious Chest: x25 Light Realm Sigil
Sentou Trial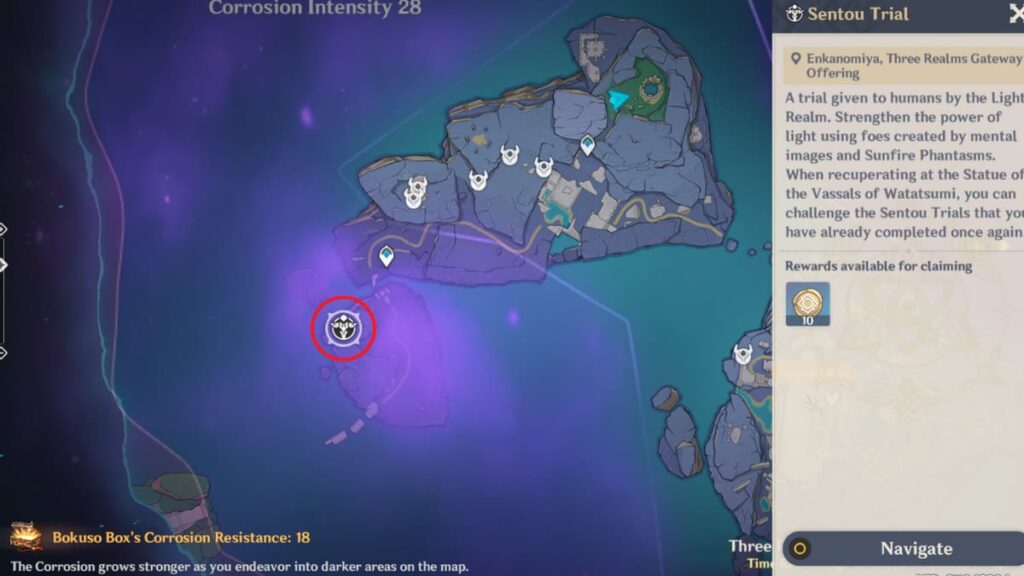 Sentou Trials are essentially battle Challenges that spawn a wave of enemies. You can find them by looking for the sword hilt icon in the World Map. Completing a Sentou Trial will merit you x10 or more Light Realm Sigil.
Unsealing Teleport Waypoints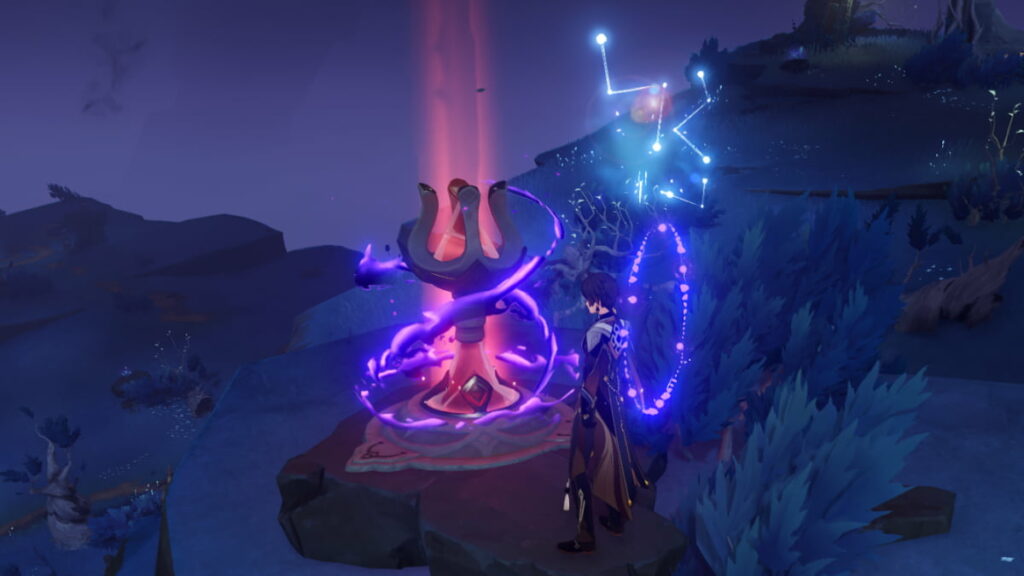 Teleport Waypoints can be unsealed using Tokoyo Legumes and Aphotium Ores. Unsealing one will grant you x20 Light Realm Sigil. However, your Bokuso Box needs to be a minimum of level 1 to start unsealing the Waypoints.
Completing Exploration Objectives
Enter the event menu and click on the Event Details button on the bottom right. You'll be redirected to a page containing all of the event exploration objectives. Switch between the I, II, and III tabs at the top—all of them are doable from the first day of the event. Completing relevant objectives will merit you x20 Light Realm Sigil each.
How to Use Light Realm Sigils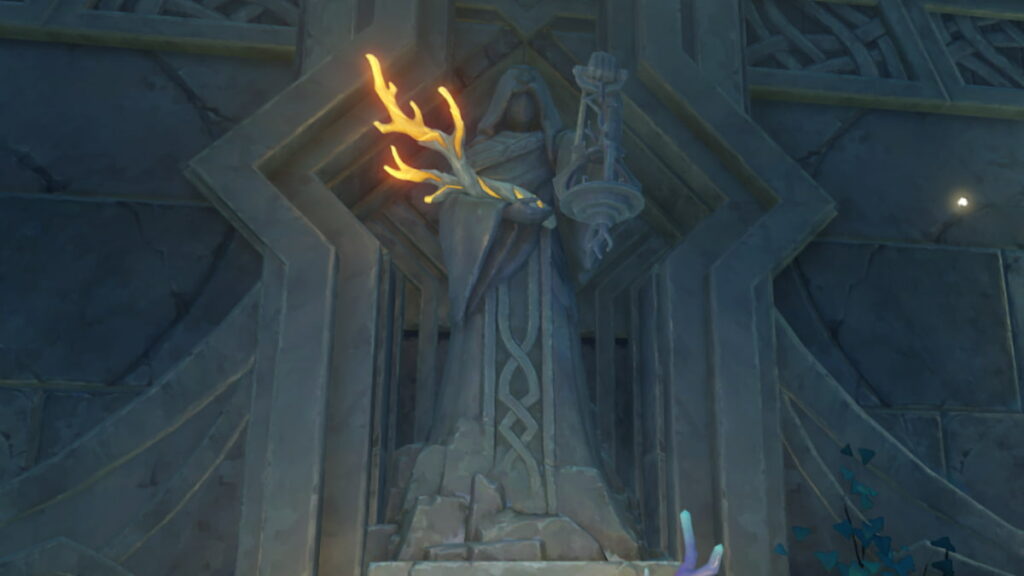 Light Realm Sigils can be offered to the Statue of the Vassals in the Dainichi Mikoshi. Select Offering at Statue to feed it an increasing number of Sigils to level up the Bokuso Box. Each time you do so, you can also gain additional rewards by clicking the Offering Rewards button and claiming the level-up bonuses.
Check out our guide on How to complete the Three Realms Gateway Offering: Part I Event Quest in Genshin Impact to progress in this event.