God of War Ragnarok is full of difficult boss battles that can really push players to their limits. From the start of the game, players will have to deal with tough battles, like the Dreki, that will only get harder throughout the game. One battle that can be especially difficult is the fight with Alfheim's Alva. She moves quickly, has a massive health pool, and can seriously damage Kratos.
Tips for defeating Alva in God of War Ragnarok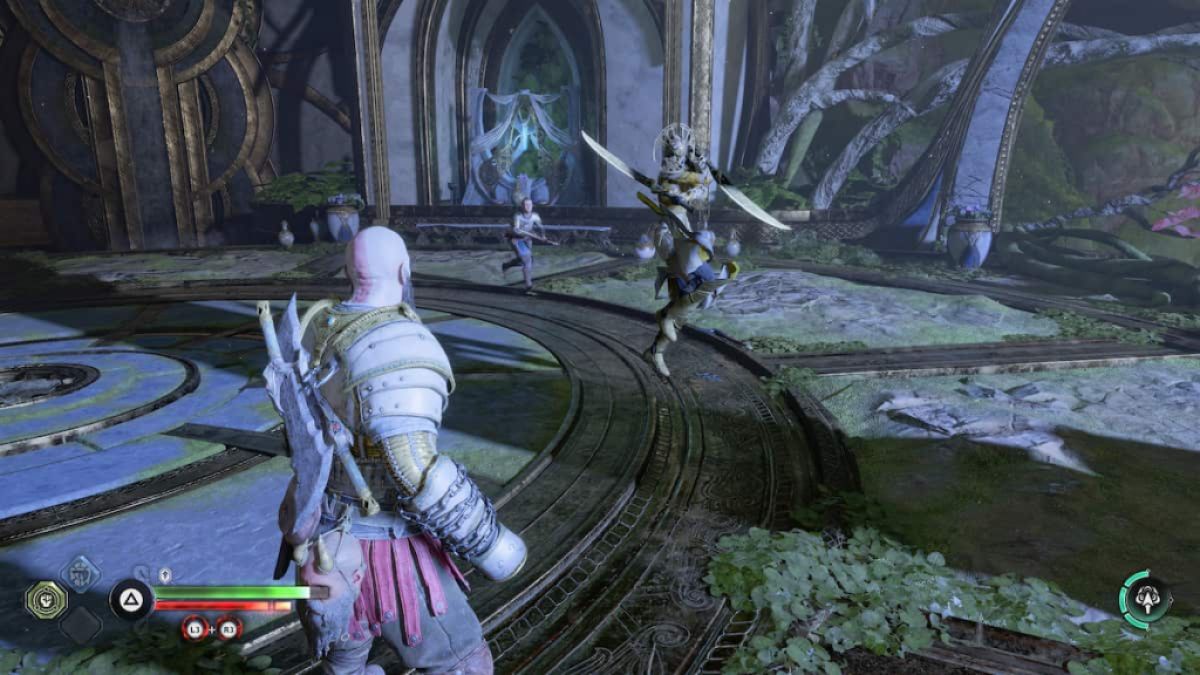 While Alva is tough, there are some tell-tale ways to defeat her. Follow the list of tips below for the best chances of success.
Players can predict Alva's larger moves and even counter them by double-tapping L1 when they see blue rings form around the boss. Doing this will entirely prevent this attack and greatly blow her health.
Alva can be pretty predictable, so pay attention to her moves and charge-ups. Doing so will allow players to parry better or dodge her attacks and oftentimes provide an opportunity to counter-strike.
Dodge the ranged attacks that are thrown at you. Alva has a couple of different ranged attacks that she will employ throughout the fight, which are best avoided. You can parry some of them, and others are unblockable, so stay on the safe side and roll out of the way of any oncoming hits when you see her start to throw her weapons.
Related: Where to find the three seal bells for the Nornir chest in The Temple of Light in God of War Ragnarok
Using the tips above can ensure success in the boss fight against Alva. It is important to remember to pay close attention to the visual clues that this boss gives off during the fight. If it's yellow parry, if it's blue, attack, and if it's red, then run.
Interested in other helpful God of War Ragnarok guides and want to read more? Check out How to solve the statue puzzle in the Temple of the Light in God of War Ragnarok on Pro Game Guides!