Even from the start of the game, there are several difficult boss fights in God of War Ragnarok, like the fight with Dreki. This trend continues throughout the game, with bosses increasing in difficulty to the very end. Fiske is one of the more difficult fights that players will encounter in the game. This boss is one of Odin's generals and puts up a real fight.
How to beat Fiske in Vanaheim in God of War Ragnarok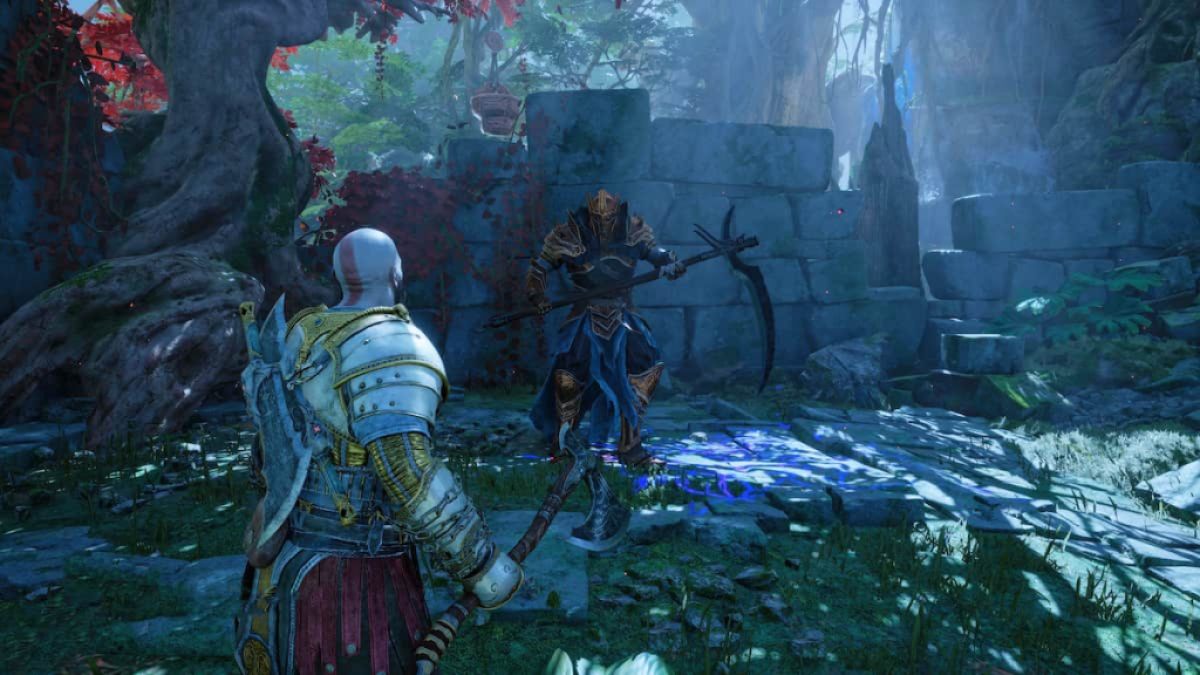 One of the best things to take advantage of during the fight with Fiske is his speed. This boss is slower than most and can become very predictable, especially as the fight drags on. Learning his patterns and moveset can help players immensely during the battle. Players will do best going toe-to-toe with Fiske, as his long-reaching weapon allows him to strike, or at least lunge, at Kratos from most distances. Because of this, Kratos can melee attack Fiske to deal the most damage while blocking, parrying, and dodging when necessary. It is important to bash the boss with Kratos' shield to stagger him, allowing the player to deal a few heavy hits before returning to normal battle.
Related: How to find a way across the broken bridge in Vanaheim in God of War Ragnarok
Tips for defeating Fiske in God of War Ragnarok
There are a few key things to remember when facing off against Fiske.
Attack from close range - This character has long-reaching attacks, and since Kratos can do more damage up close, it's better to rely on this during the fight.
Memorize Fiske's patterns - Fiske is one of the more predictable bosses in the game, and players can use this to their advantage.
Stagger when possible - Players should keep an eye out for the blue circles surrounding the boss, allowing Kratos to bash with his shield and stagger the enemy.
Interested in other helpful God of War Ragnarok boss guides and want to read more? Check out How to defeat Gryla in God of War Ragnarok on Pro Game Guides!