In order to take on the more difficult bosses in God of War Ragnarok, players will want to tool up Kratos and his companions with increasingly better gear. There are many resources and upgrades available to gather while exploring. One of the weapon upgrades out there for players to pick up is the Folkvangr Whetstone, so be on the lookout while exploring the Nine Realms.
Where to find Folkvangr Whetstones in God of War Ragnarok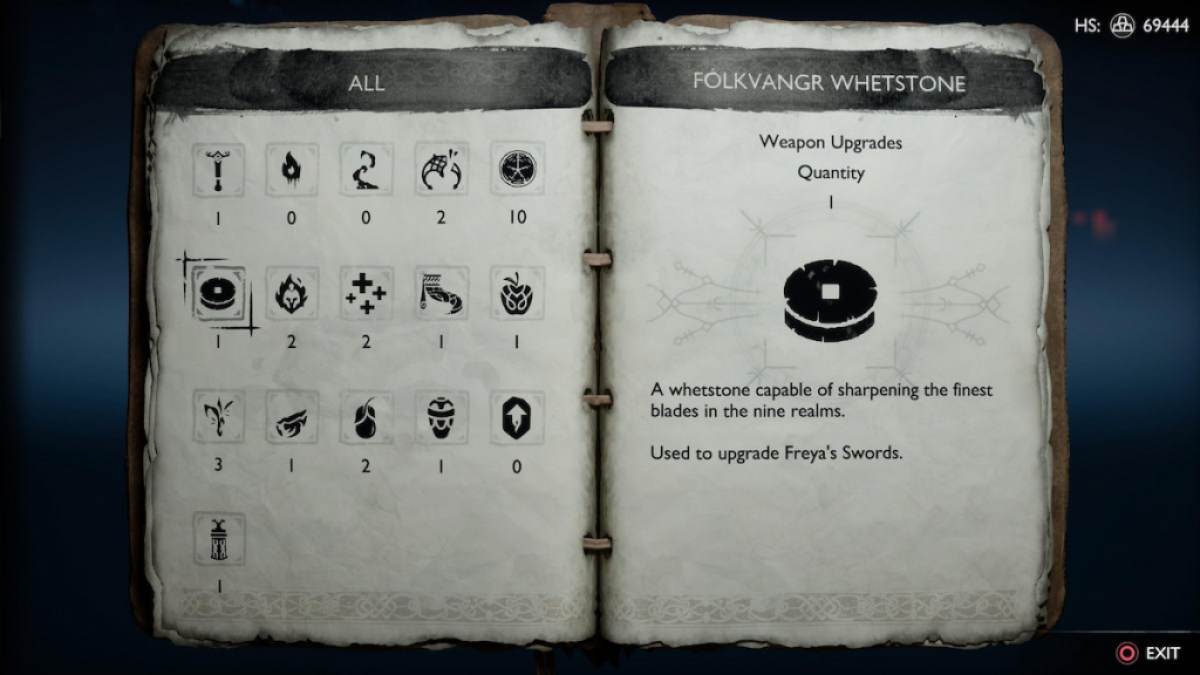 Players on the hunt for Folkvangr Whetstones should note that they are mid to late-game weapon upgrades, and they will appear only after progressing about halfway through the story. One is available to players in a Legendary Chest they can find in the main story quest Forging Destiny. Other Folkvangr Whetstones are obtained from completing some side quests, also known as Favors, and defeating certain enemies.
Related: How to find a way across the broken bridge in Vanaheim in God of War Ragnarok
What do Folkvangr Whetstones do in God of War Ragnarok?
Folkvangr Whetstones are used for one purpose and one purpose only. After acquiring one, players can take it back to Brok and Sindri's shop to specifically upgrade Freya's swords. Only one is used per level up, so there aren't too many in the world to find.
Interested in other helpful God of War Ragnarok articles and want to read more? Check out How to shut down Modvitnir's Mining Rig for the Favor In Service of Asgard in God of War Ragnarok on Pro Game Guides