In order to craft and upgrade better and better gear, players will want to gather some resources, like Chaos Flames and Frozen Flames, while exploring the Nine Realms of God of War Ragnarok. While these may start showing up in the world pretty early on, other materials, such as Petrified Bones, may prove more difficult to find. For this, story progression will be key, since players will gain access to more resources with each completed story quest.
Where to find Petrified Bones in God of War Ragnarok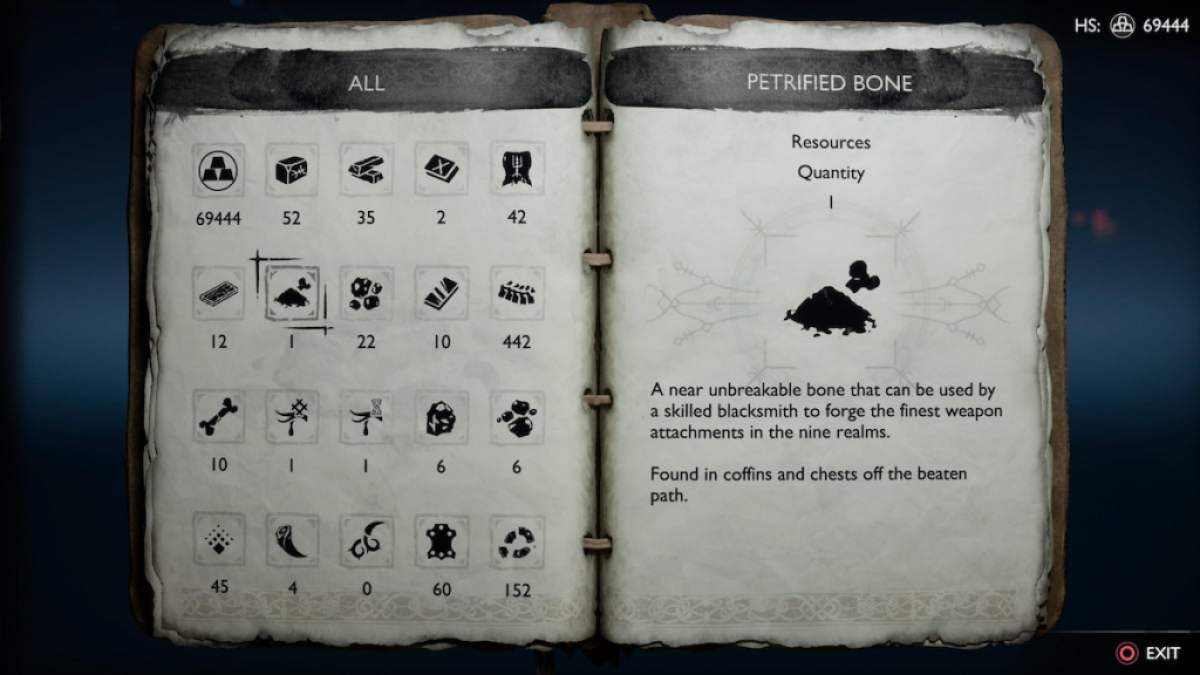 Petrified Bones are a resource found in the world only after players have put in at least a dozen hours of gameplay. After putting in some story progression, keep on the lookout for Red Chests, Legendary Chests, and Yggdrasil Rifts, all of which can conceal a handful of Petrified Bones. These Chests and Rifts can be pretty hidden at times, so be vigilant while exploring the world.
What do Petrified Bones do in God of War Ragnarok?
Unlike other resources, Petrified Bones are not used to craft weapons or armor. They are a rare material used for the sole purpose of crafting the finest weapon attachments in all of the Nine Realms. This means that players surely won't want to miss out on them as they become available.
Interested in other helpful God of War Ragnarok articles and want to read more? Check out How to shut down Modvitnir's Mining Rig for the Favor In Service of Asgard in God of War Ragnarok on Pro Game Guides