From the very beginning of the game, God of War Ragnarok gives players challenging puzzles to solve. These puzzles are often worth the trouble as they contain powerful gear and materials. One obstacle that can be especially difficult to overcome is the purple mist that players first encounter in Vanaheim.
How to remove the purple mist in Vanaheim in God of War Ragnarok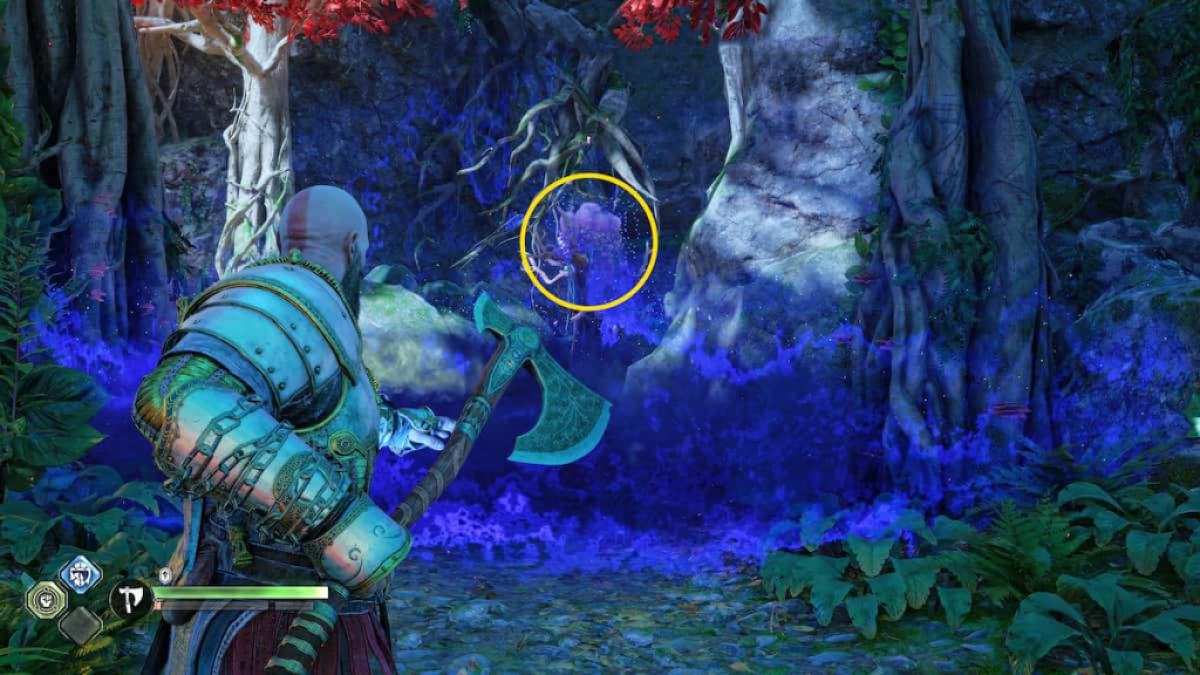 This purple mist will reappear several times after its first encounter. Players who completed God of War 2018 will recognize this as there was an extremely similar obstacle which was green. This obstacle is overcome in the same way, using Kratos' Leviathan Axe. To push past this mist, players need to throw Kratos' Leviathan Axe at the source of the purple mist often found nearby on a wooden pole. Once the Axe is thrown and makes contact, it will freeze the source, blocking any further purple mist from coming out.
Related: How to defeat the Forest Ancient in God of War Ragnarok
It is important to note that once Kratos' Leviathan Axe is stuck in the purple mist's source, players are only free from the mist for as long as the Axe stays embedded. If the Axe is recalled, it will respread the mist around, which can result in Kratos' death if he is stands in a dangerous area when this happens.
Interested in other helpful God of War Ragnarok guides and want to read more? Check out Where to find the three seal bells for the Nornir chest in The Temple of Light in God of War Ragnarok on Pro Game Guides!