The Nine Realms of God of War Ragnarok are filled to the brim with beautiful environments and majestic creatures. As Kratos and his companions journey throughout these worlds, they encounter all sorts of creatures. One of the beasts that can be found in the Realm of Alfheim is the Hafgufa, a flying jellyfish-like monster that is surprisingly peaceful despite the predicament in which players find it.
Where does the Hafgufa go after it is freed in God of War Ragnarok?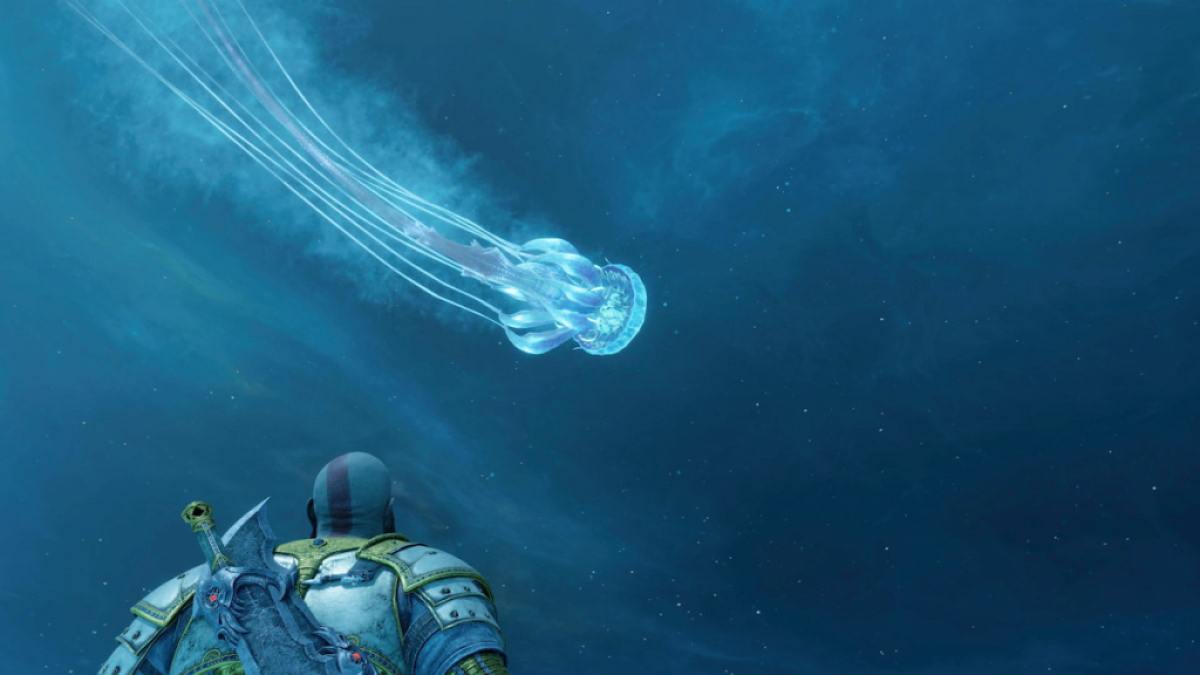 After exploring the far reaches of Alfheim, players will enter an area called The Barrens. It's hard to miss since the whole desert is plagued with a perpetual sandstorm. Upon further exploration of The Barrens, it is revealed that this nasty weather is caused by a creature in peril. As part of the Secret of the Sands Favor, players learn that the Hafgufa got stuck underground somehow.
Related: Where to find all Legendary Chests in The Temple of Light in God of War Ragnarok
After Kratos and his companions free the Hafgufa from its bindings, the creature soars to the skies and flies around overhead. It does this until players find and release another Hafgufa from its chains in an area to the northwest called The Forbidden Sands as part of the Song of the Sands Favor. After both of these jelly-beasts are set free, they dance across the sky for a brief moment and then drift away. As they fade, hundreds of fledgling Hafgufas appear in their absence, representing a somewhat restored and brighter future for Alfheim's ecosystem.
Interested in other helpful God of War Ragnarok guides and want to read more? Check out How to get the red chest behind the gate in the Lower Wildwoods in God of War Ragnarok on Pro Game Guides!