God of War Ragnarok has no shortage of difficult bosses. Even at the beginning of the game, Kratos must take on the likes of the Huntress and Dreki. One of the first truly difficult bosses is Nidhogg, the protector of Yggdrasil's roots. This boss can really throw players for a loop, but thankfully Kratos has Freya to help him out with this monstrous enemy.
How to beat Nidhogg in God of War Ragnarok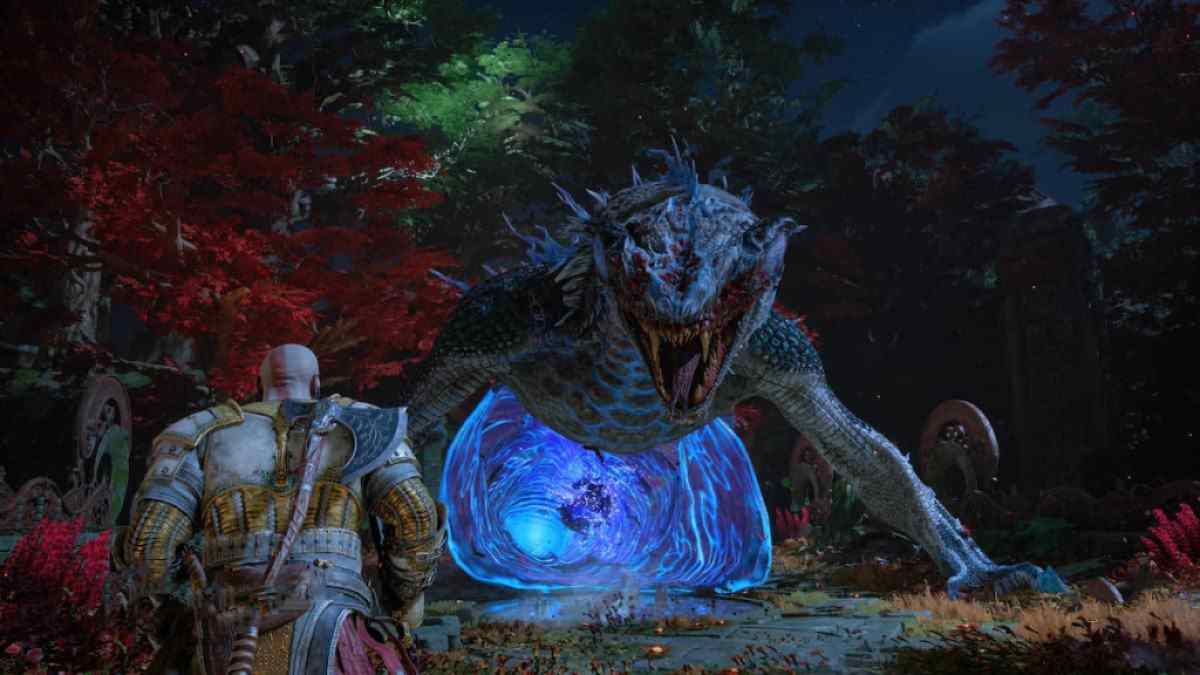 Nidhogg is a truly formidable foe. It has a massive health pool and can deal serious damage to Kratos. It has a few high-speed attacks, but most of them can be predicted and dodged, which is something players should do more than parrying in this fight. There are a few key attacks that players really need to keep an eye out for, and they all involve Nidhogg's Realm magic. This can be identified by its deep blue color. The image above shows the boss' stomach attack, where it launches a flurry of projectiles (or sometimes one giant one) at the player, dealing a deadly amount of damage. Freya comes in extremely handy during the second portion of the fight, where she teams up with Kratos by attaching Sigils to the boss, which players can blow up using Kratos' Blades.
Related: Where to get the Shatter Star Shield in God of War Ragnarok
Tips for beating Nidhogg in God of War Ragnarok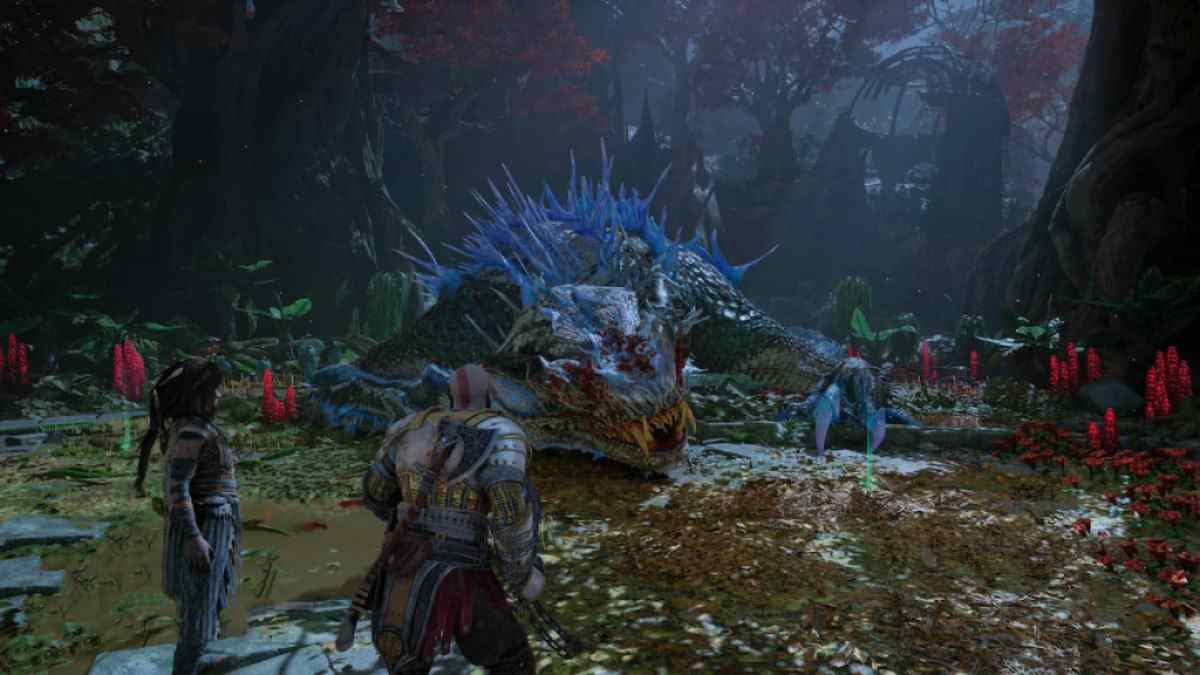 There are a few important things to keep in mind during this fight. These tips will result in a much higher chance of success:
Use the Blades of Chaos - The Leviathan Axe does well during this fight, but the Blades of Chaos are more reliable throughout the battle. They will become essential during the second part of the fight when Freya gets more involved, and they can also be of great use during the beginning, giving Kratos a good mix of range and damage.
Watch out for Nidhogg's Realm magic - Nidhogg will open rips in the Realm, piercing Kratos through the tear. The boss will also open its stomach, sucking things in before spitting them back at the player. These are the most important times to dodge.
In phase two, rely on Freya's Sigils - In the second phase of the fight, Freya will use her bow to mark Nidhogg with Sigils. The Blades of Chaos can ignite these sigils, causing massive damage to the boss.
Interested in other helpful God of War Ragnarok guides and want to read more? Check out How to find a way across the broken bridge in Vanaheim in God of War Ragnarok on Pro Game Guides!