There are many different materials that players will come across throughout their playthrough of God of War Ragnarok that is extremely useful. By far, the most impactful is the different-tiered Resurrection Stones. Players can purchase these items from Sindri once they reach the Svartalfheim city of Nidavellir.
Where can you buy Resurrection Stones in God of War Ragnarok?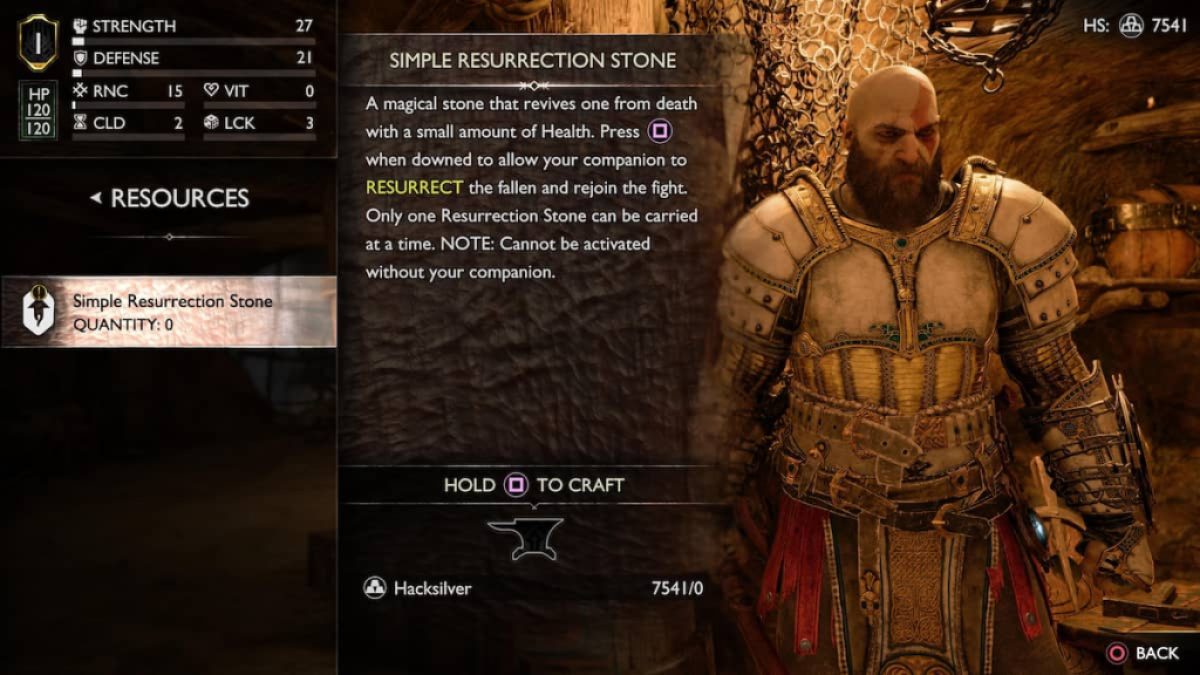 Players will have to visit one of the dwarves to purchase Resurrection Stones, but this isn't too much of an issue as they will pop up all over the place throughout your journey. Resurrection Stones come in three tiers: Simple, Superior, and Berserker. These will cost 1,500 Hacksilver, 3,000 Hacksilver, and 5,000 Hacksilver, respectively.
Related: Should you pick the Dauntless Shield or Stone Wall Shield in God of War Ragnarok
Resurrection Stones will allow players to revive upon death (as long as they have a companion to use the Stone on them), and each of the increasing tiers will revive players with more health than before. These are the single most useful item in the game, as players will likely encounter death many times throughout the game. The ability to jump right back into the action is invaluable, so players should purchase these items at every chance.
Interested in other helpful God of War Ragnarok articles and want to read more? Check out How to get the red chest behind the gate in the Lower Wildwoods in God of War Ragnarok on Pro Game Guides!