When you first arrive in Svartlheim in God of War Ragnarök, one of the first tasks you'll need to complete as part of the main quest is finding a dwarf's favorite tavern in Nidavellir. You won't have received your compass yet, so finding the dwarf tavern may be a challenge. Here's how to get there.
Where is the dwarf tavern in Svartlheim in God of War Ragnarök?
The dwarf tavern in Svartlheim is right about at the center of Nidavellir. When you meet Sindri at his smithy for the first time in Southern Nidavellir, he'll walk you through how to use Atreus' sonic arrows. The sewer that you open is where you'll need to go first. Crawl through this opening to get to the northern part of Nidavellir.
Related: How to open the Nornir chests in Aurvangar Wetlands in God of War Ragnarok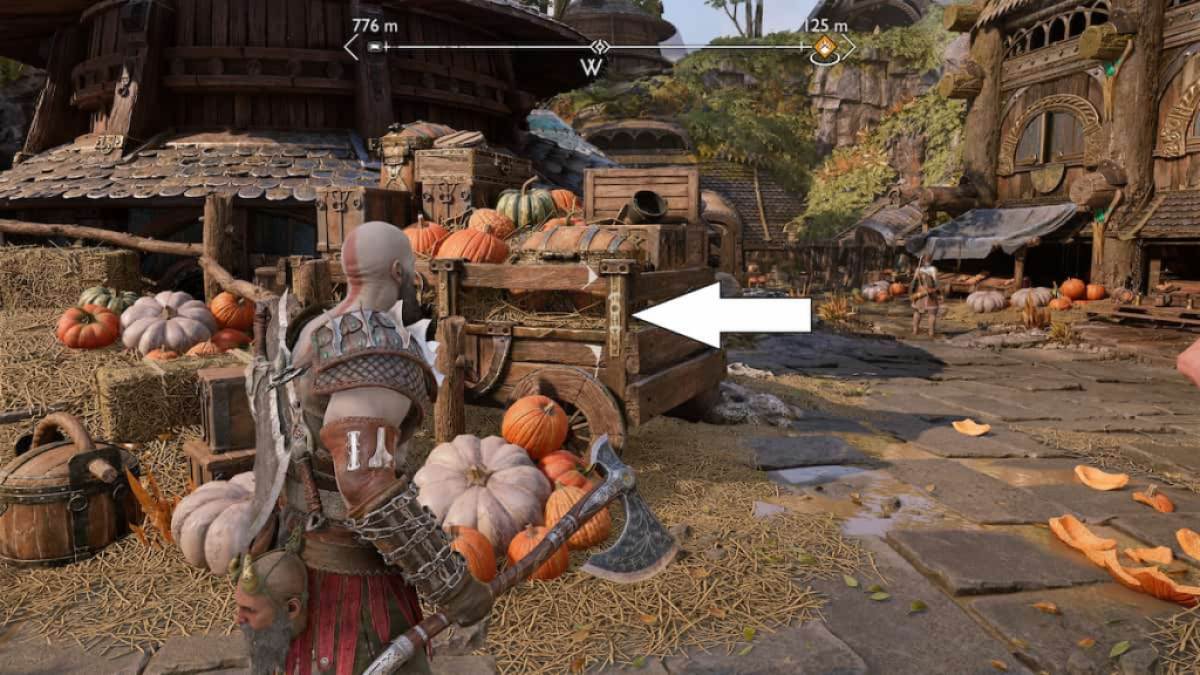 Once you've crawled through, another path on your left should lead to a bridge. Cross the bridge, then look for the cart that is pictured above. It will have white chalk-like markings on the back of it. Once you step near those markings, you should be prompted to press Circle to move the cart to the left, clearing the way to the tavern. It'll be at the end of the road. You'll know it by the eight diamonds on the door.
Looking for more help in God of War Ragnarök? Check out God of War Ragnarök – Applecore Mines walkthrough and puzzle solution and How to open the Nornir chest at Radsvinn's Rig in God of War Ragnarok here at Pro Game Guides.