Grounded's full release adds new features, including the ability to share worlds with friends. The Shared Worlds feature utilizes cloud saves to allow players to play and host worlds with friends.
Players can own up to three Shared Worlds at once. However, you can have up to 50 worlds shared with you. Standard World can be converted to Shared Worlds, and players can also make a copy of the Standard World to keep as a single-player save. Once a World is shared, any player can host it as a multiplayer game for players the world is shared with.
Related: Grounded Cheats & Console Commands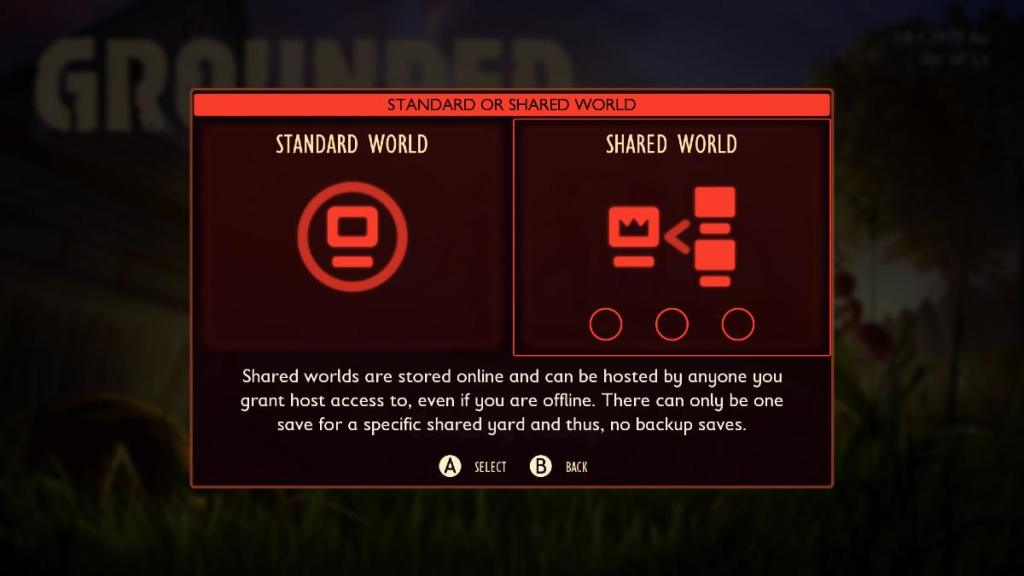 How to create a Shared World in Grounded
To create a Shared World, you can start a multiplayer world from the main menu and select Shared World, or you can convert any Standard World to a Shared World by selecting the save file and creating a Shared Copy. You can then share the save with friends, and it can be played at any time, even if you are offline.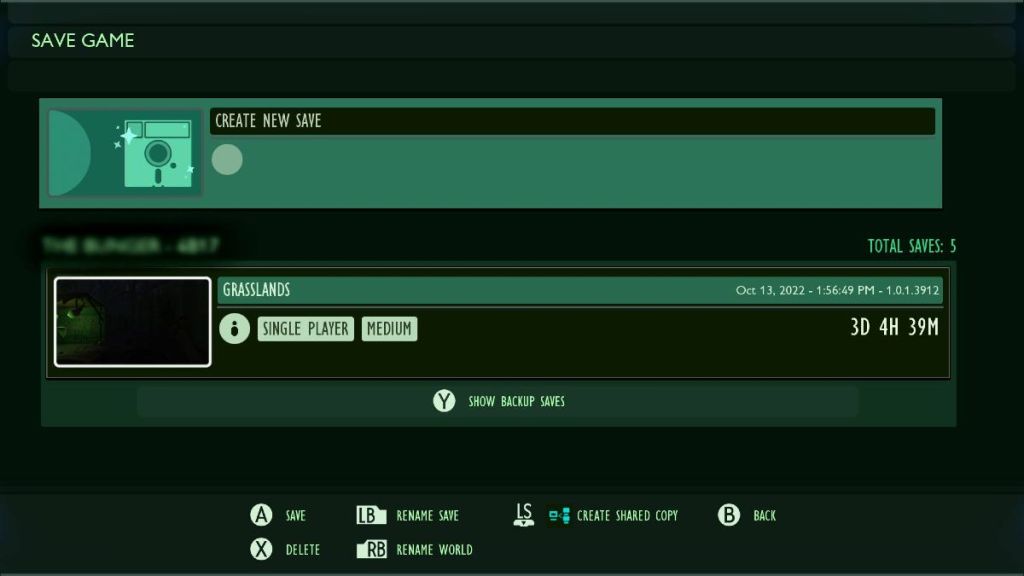 Shared Worlds can only have one save and is still subject to issues, so it is recommended that you keep a Standard Copy and a Shared Copy. However, any progress made in the Shared World will not save over to the Standard Copy. If you make a lot of progress in the Shared World, you can save a Standard Copy each time you want to preserve your progress.
Shared Worlds supports crossplay, so players can share and save their worlds across both PC and Xbox. Grounded crossplay allows full access between the two, so it is possible to have Shared Worlds on your PC and Xbox.
For more on Grounded, check out How to fix Grounded Multiplayer not working on Pro Game Guides.