Some of the most important aspects of progression in Grand Theft Auto 5 Online are the heists. These exceedingly difficult assignments pay big but also require a great deal of organized strategy, teamwork, and highly calculated skills in order to pull off.
Highest Paying GTA 5 Online Heists
Once players get to Rank 12 and buy a high-end apartment, they can begin accepting or requesting heist missions. Gather the best team, assign each player according to skill, and begin set-up preparations for each job. Here's a list of the highest paying GTA 5 Online heists.
The Cayo Perico Heist
The Cayo Perico Heist is the highest paying heist in GTA 5 Online, so far. Requiring a Kostaka Submarine, the job has a set-up cost of at least $2,200,000. This may seem like a high price to pay, but the potential payout ranges between $1,078,000 to $4,570,600.
With multiple primary and secondary targets to grab in order to achieve the max payout during the heist, players want to make sure to grab the Madrazo Files on their first try. This primary target must be recovered on the first play through and is worth $1,100,000.
Other Primary Targets
Special Alcohol: $990.000

Ruby Necklace: $1,100,000

Bearer Bonds: $1,210,000

Pink Diamond: $1,430,000

Panther Statue: $2,090,000
The Diamond Casino Heist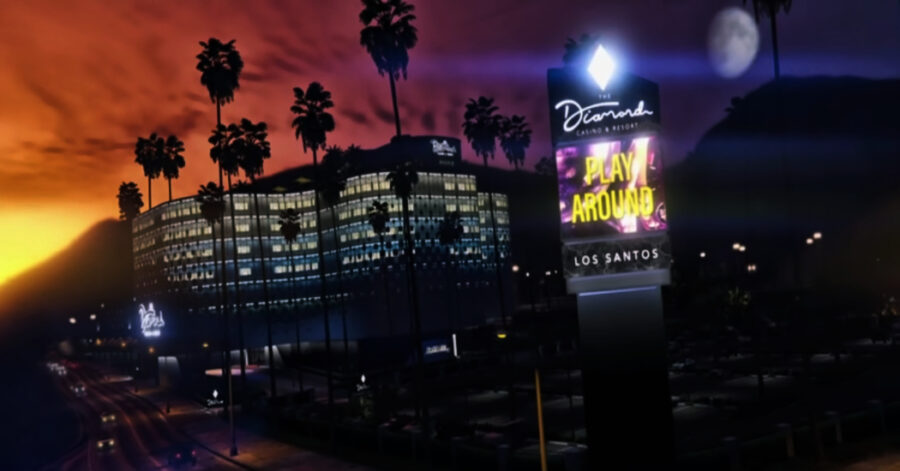 An arcade property is required for this heist, starting the set-up costs at $1,235,000. There are four potential and random payout options in a secret vault that range from cash to diamonds and three different approaches for players to explore in order to obtain the contents in the vault and complete the heist.
Approaches
Silent & Sneaky: Sneak through the mission completely un-noticed

Aggressive: Fight and murder everyone

The Big Con: Master of plan and disguise
Players should know that payment depends on the buyer they choose. The higher level buyers are further in distance and harder to find but give the highest payouts.
Potential Payout
Cash: $2,115,000

Artwork: $2,350,000

Gold: $2,585,000

Diamonds: $3,619,000
The Doomsday Heist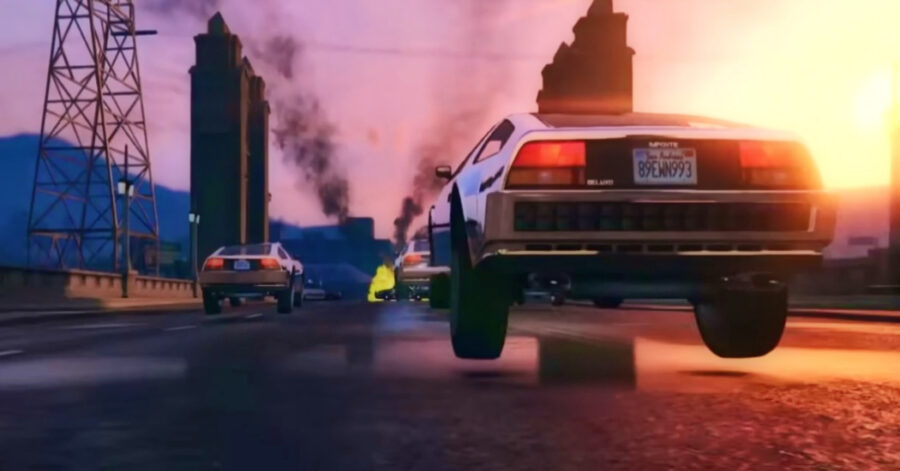 The Doomsday Heist requires players to register as a CEO, VP, or MC president and must purchase a facility at Maze Bank to launch this mission. This purchase sets players back $1,250,000, but the job's potential payout is crazy!
There are three different acts to complete in this complex heist that involve stealing ambulances, juggernauts, and the Imponte Deluxo hover car, which is one of the most expensive cars in GTA 5 and was inspired by the Delorean from the movie Back To The Future.
Related: The 10 Fastest Cars in GTA V
Payout for this job depends on the player's difficulty settings and collected bonuses.
Act Payouts (easy to hard)
Act 1: $325,000 to $812,500

Act 2: $475,000 to

$1,187,500

Act 3: $1,200,000 to $1,500,000
Players want to complete each Doomsday Heist mission in the correct order, on the highest possible difficulty setting, with the same team they started with, to collect character bonuses that range from $50,000 to $3,750,000!
The Pacific Standard Heist
The Pacific Standard Heist is a chaotic bank robbery classic. Players get to go all out in taking hostages, cracking vaults, and police shootouts. A high-end apartment is the only set-up cost for this heist, and players should already have purchased one.
Depending on the difficulty settings from easy to hard, the potential payout ranges from $500,000 to $1,250,000. Get in and out in under 10 minutes and prepare for a highly exposed escape on motorbikes as the police open fire!
The Humane Labs Raid Heist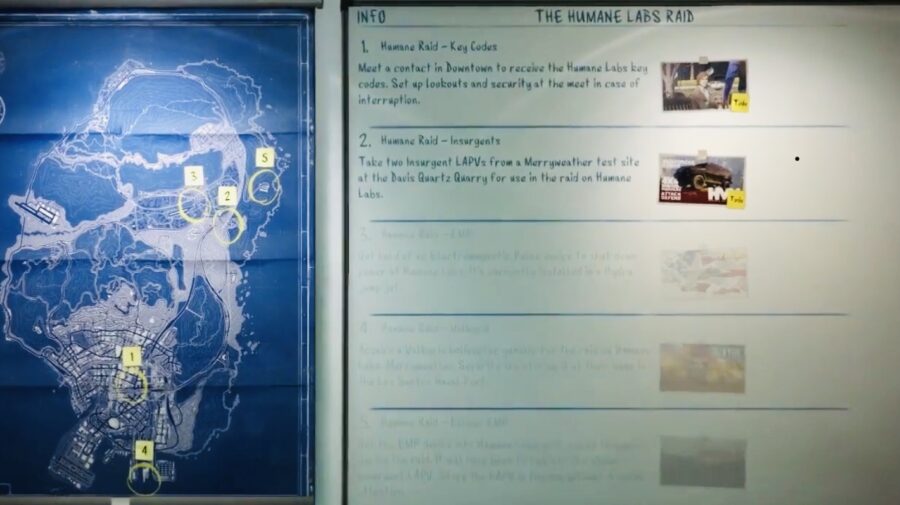 The Humane Labs Raid heist consists of multiple set up missions that involve stealing a VTOL jet, a Valkyrie helicopter, and sniping enemies; which leads to the final heist of stealing some important files from the Humane Labs. Potential payout for this heist also solely consists on the players difficulty setting, ranging from $270,000 on easy to $675,000 on hard. The stealth set up mission can be a difficult one. Players want to silence their snipers, watch the time, and alert no one. Players will fail the mission if enemies are alerted!
As Rockstar Games continues to release updates for GTA Online, we will be sure to keep players updated as well! Their newest and highest-paid heist is a difficult one! Here's a guide on how to complete the Cayo Perico Heist in GTA Online.