Skater XL provides one of the best skating simulator experiences out there right now, but it isn't without its limitations. Camera angles play a bigger part than one might initially think with regards to enjoying a skating game, so that begs the question; what are the best field of vision settings for the game?
Best FOV Settings in Skater XL
The first thing to note here is that everyone's FOV preferences are different, but what is usually meant by this question is "how can I get the camera to be higher up?"
The second thing to note is that Skater XL doesn't allow you to adjust the camera settings in its game through the base settings menu, but you can change them through modding. We have covered a few mods in a list before, but today we will be covering the one to help you lift the camera so that it isn't so low.
XL Graphics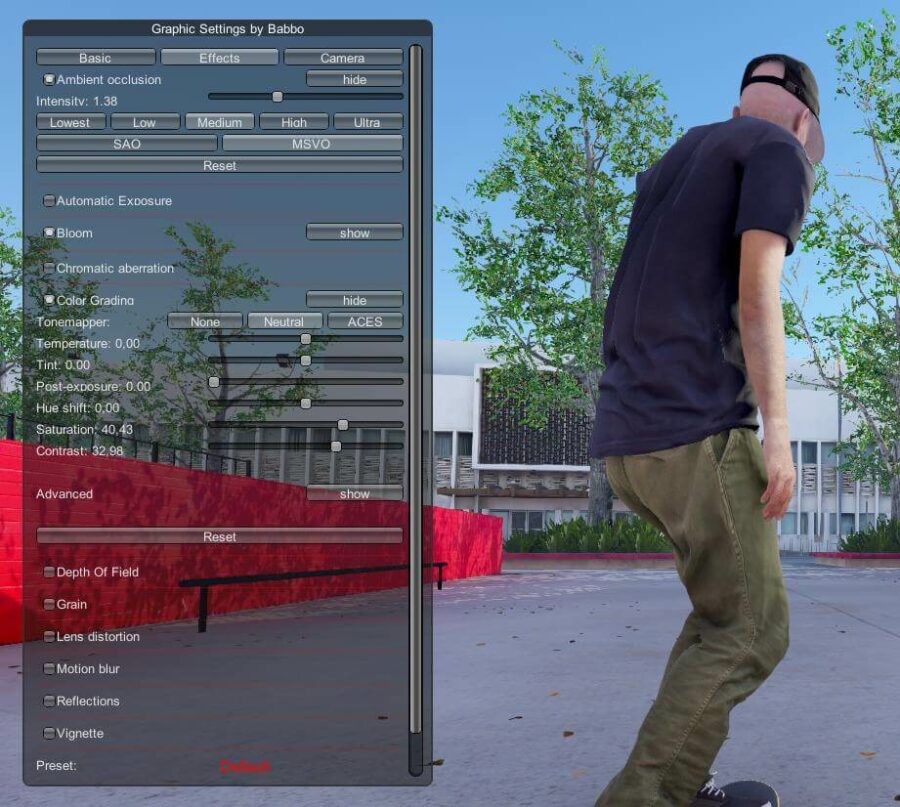 Low shots can look great for video parts, but you don't always want to play your game with that kind of look as it can get in the way sometimes. Lifting the camera higher up can help you to see obstacles better and judge distance more accurately so you can time your tricks.
XL Graphics by Babbo hosted on the Skater XL modding community website aims to let you change the FOV in freeplay as well as in the replay editor so you can get things looking exactly how you want. In the camera section of the Babbo settings you will be able to adjust the FOV (camera height) and get your game looking the way you want.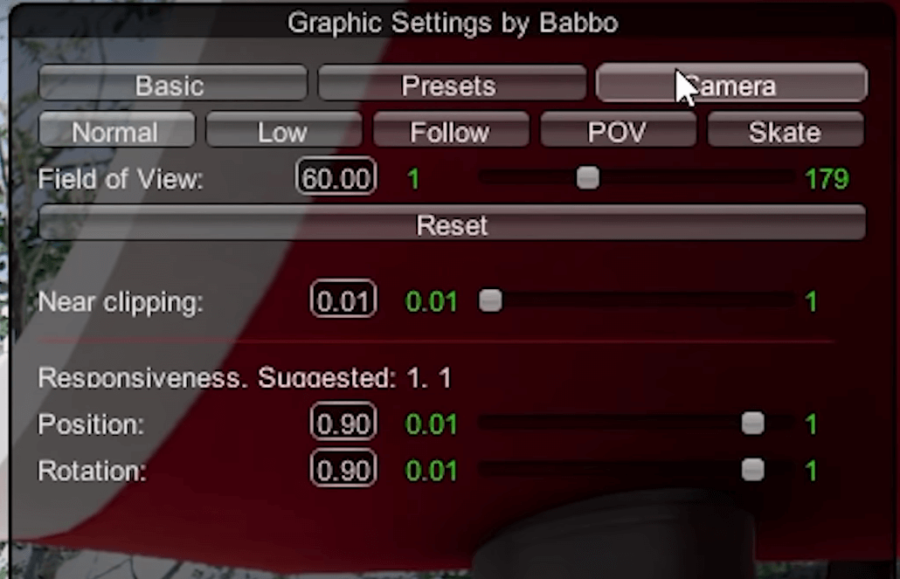 You can change your camera to either a Normal set up, Low which is already featured in the game, POV (Point of View) if you want a first person experience, or you can set it to Follow which has the camera shift upwards when you do your tricks. So, for example when you ollie, the camera comes up with the board which is better.
For these instances the best options are going to either be Normal or Follow, and then you will be able to change your Field of View using the slider so that you can hone in or zoom out as much as you desire, to have either a wide view or a more concentrated view.
As covered in our previous mods article, you will need to access this by dropping the mod file into the Unity Mod Manager. There are plenty of YouTube videos that can guide you through this, or if you are a part of the Skater XL community Discord then they can help you out if you get stuck.
Looking for some more skating content? Check out how to get the Around the World achievement in Skater XL!