If you are looking for scrap iron, your will need to head into one of the most dangerous places in Valheim, the swamp, to look for it; however, iron rarely spawns outside of places called sunken crypts, but even then, you will still need an item called a swamp key to open these crypts.
Where to find a swamp key in Valheim
To get a swamp key in Valheim, you will need to summon and defeat the Eldar boss, who is essentially a really big greydwarf; that said, to summon the Eldar boss, you will need to find and get three ancient seeds that drop from greydwarf monster spawners and the following enemies below.
Greydwarf Brute

Greydwarf Shaman

can also be found in chests (maybe?)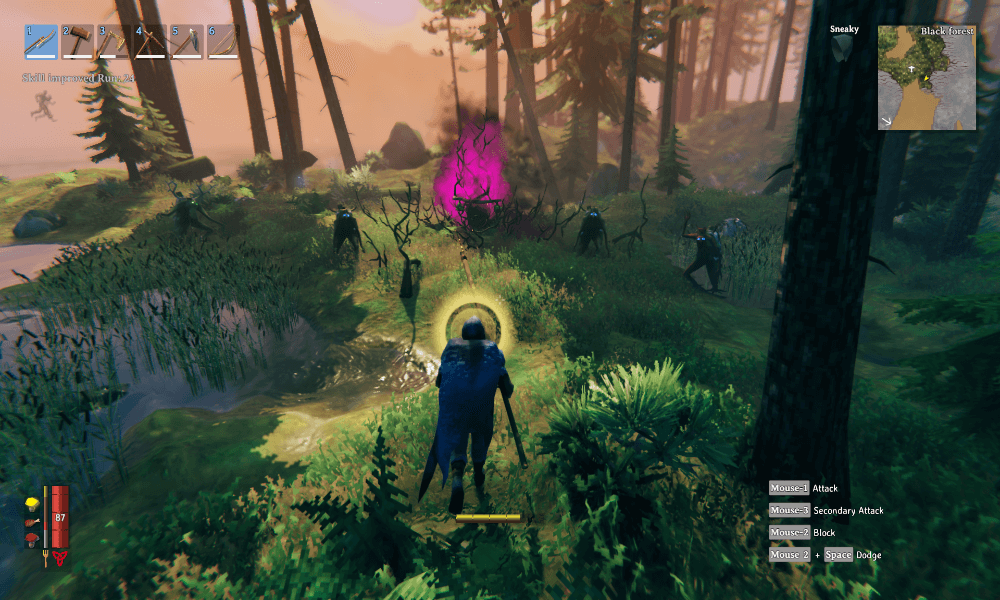 Overall, we haven't gotten that many ancient seeds from both brutes and shamans, as the drop rates for the seeds seem rare from them. Because of that, we would recommend searching along the beaches and shore for the spawners in the black forest biome instead. If you don't know what these spawners look like, check our image above, they will look like small shrines with purple and black smoke coming from them.
Related: How to get bronze in Valheim
So far, destroying these spawners has yielded one ancient seed every time, so searching for them is more productive. After getting ancient seed, if you haven't already, we suggest searching burial chambers that spawn in both meadows and black Forests for a rune on a wall, as shown below.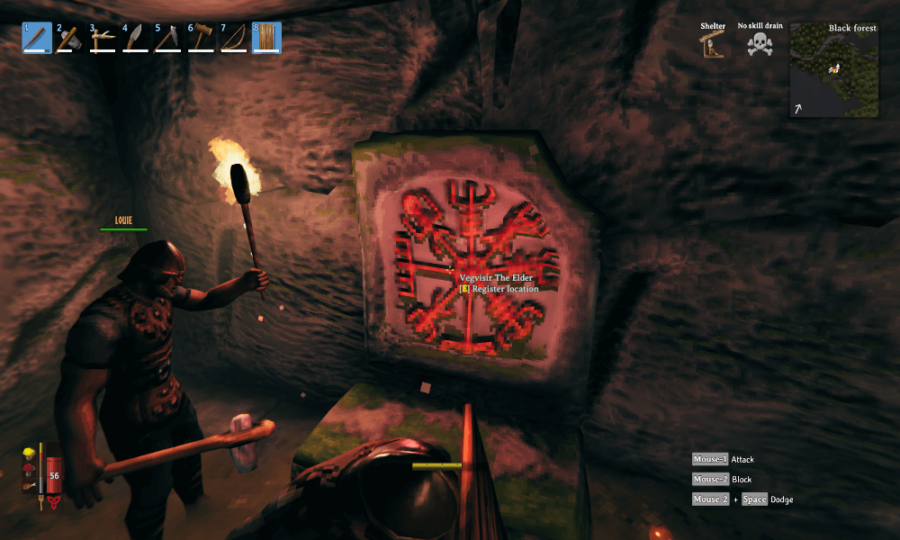 Hitting e on the rune will reveal the Eldar boss's location, who will drop the swamp key and an Eldar trophy upon death; once you know the boss's location, proceed to head on over there.The location should look something like our image below.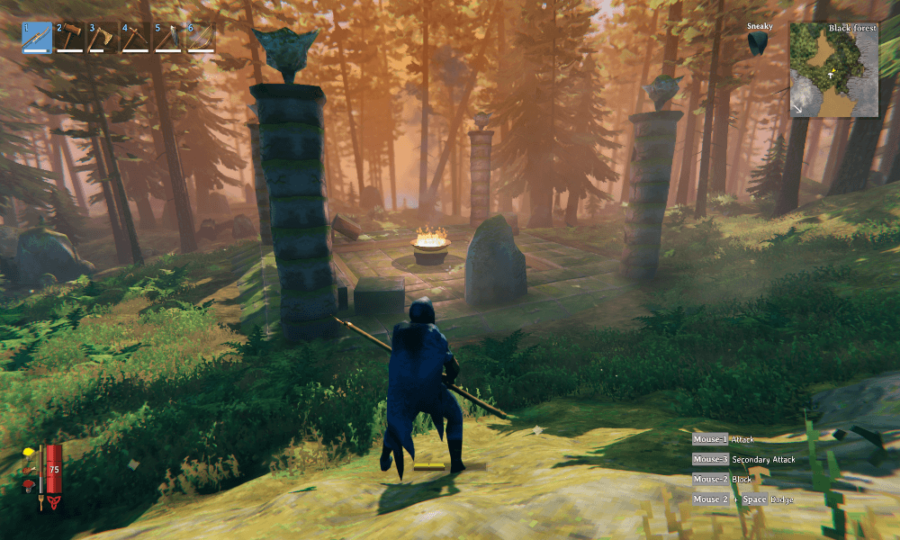 When you find this location, you will want to walk up to the fire pit in the middle of the area. You will need to throw all three ancient seeds into the fire; doing so will then summon the big angry greydwarf called the Eldar, you will also need to have the seeds in your hotbar in order to throw them into the fire.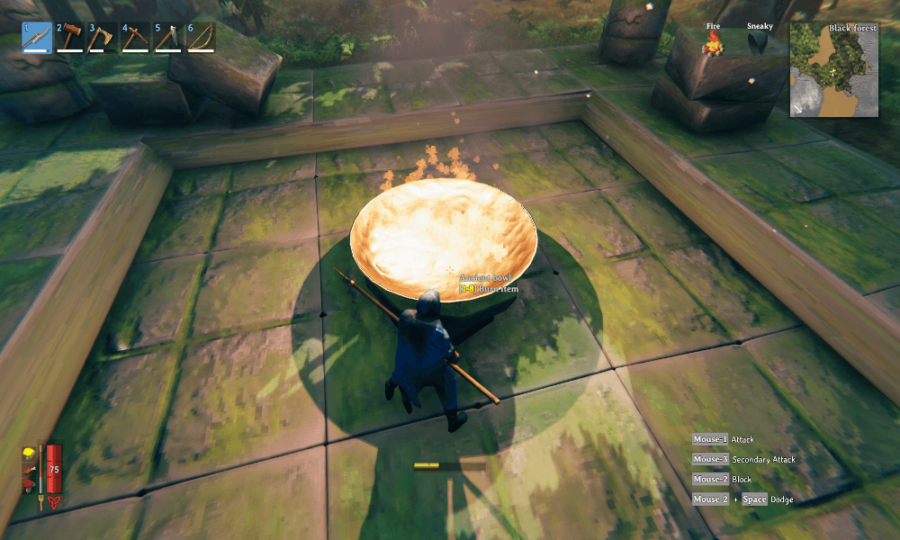 However, before summoning the Eldar, you should make some preparations as this boss will be a bit tougher than the last one. We recommend getting the following equipment or higher to make dealing with the boss a little easier... hopefully.
Finewood bow+

(upgraded to at least tier two or higher)

10 Finewood:

Chop birch and oak trees to get it.

10 Ten Corewood

: Chop pine trees to get it

2 Deer Hide:

Kill deer to get deer hides.

Fire Arrows

8 Wood:

Chop down any tree to get wood.

8 Resin:

Kill grey dwarfs to get resin.

2 Feathers:

Kll small birds that spawn near water to get feathers.

Full Bronze armor

(upgraded if possible)

15 bronze and 6 deer hide

Minor or medium healing mead

10 Honey

: you will need to make a beehive with a bee queen to harvest honey.

5 Blueberries

: You can harvest these in the black forest (

4 bloodbags

if making the medium; you also can get bloodbags from leaches in the swamp)

10 Raspberries:

These berries are harvestable in the meadows biome.

1 Dandelion:

You can find these flowers in the meadows biome
For more on Velheim, we at PGG got you covered with awesome guides like how to get a pickaxe and How to get iron ore in Valheim. Also, stay tuned as we will be releasing more and more Velheim content in the upcoming weeks and months!