The Sims 4 is a very social game. Not only are the sims you create very social, but the community that comes along with it which are deemed simmers are also social. Especially when it comes to sharing their creations, whether that be sims which look like a celebrity or a house which has been masterfully sculpted. The best way to showcase these works of art is through the gallery, so today we are going to show you exactly how to upload your best pieces to the gallery in The Sims 4.
How to Upload to the Gallery in The Sims 4
Thankfully the upload process is nice and easy, so your display of architectural brilliances should be up and going in no time! You can also just save things to your library for safekeeping if you would just like it for storage rather than uploading to the gallery.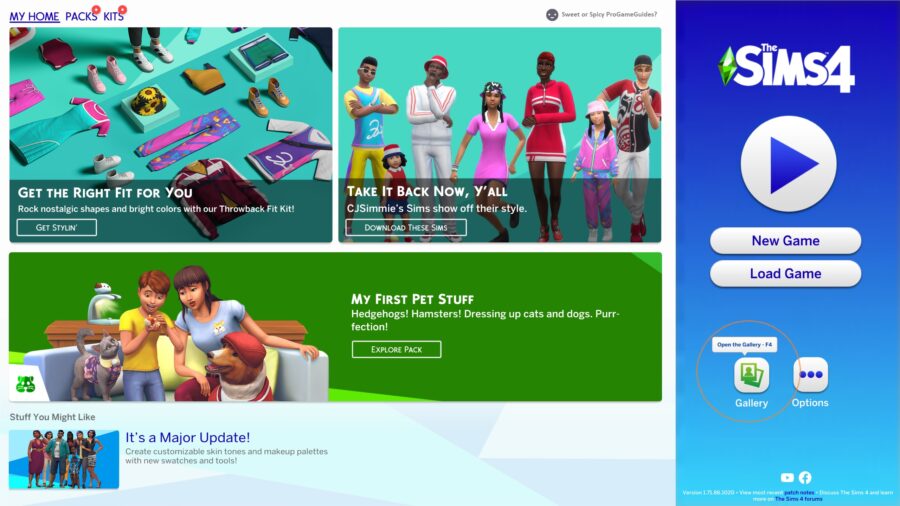 You can find the Gallery section either from these sources: the Main Menu when you first boot into the game, the Choose Worlds screen in the top right hand corner, or the top right hand corner of the Build/Buy mode screen. This will show you all of the available items which other sim players have uploaded, and you can download them into your own game.
Note: Some of them might be add-on pack dependent, so not everything will be able to be used if you don't have the necessary stuff packs (but it will outline those in the description).
To add to your own gallery simply complete these steps:
— Load into your game and enter into live mode
— Enter build/buy mode (click the hammer and spanner in the top right hand corner of the screen)
— Click the save file icon on the toolbar at the top of the screen (this is where it allows you to add your sim/lot to your library)
— In the bottom left of the new window click the cloud upload button (this will share your creation to the library)
From there you will be able to add anything you like to the Sims gallery for other players to download! The library and gallery are really good not only for sharing, but for saving your creations as you go along. Especially if you have multiple games on the go at once in different worlds, you can pull your previous projects into your newest game!
Still looking for more sims tips? Take a look at the best Sims 4 stuff packs!